Max on Ferrari seat: Won't be 'Italian sounding name'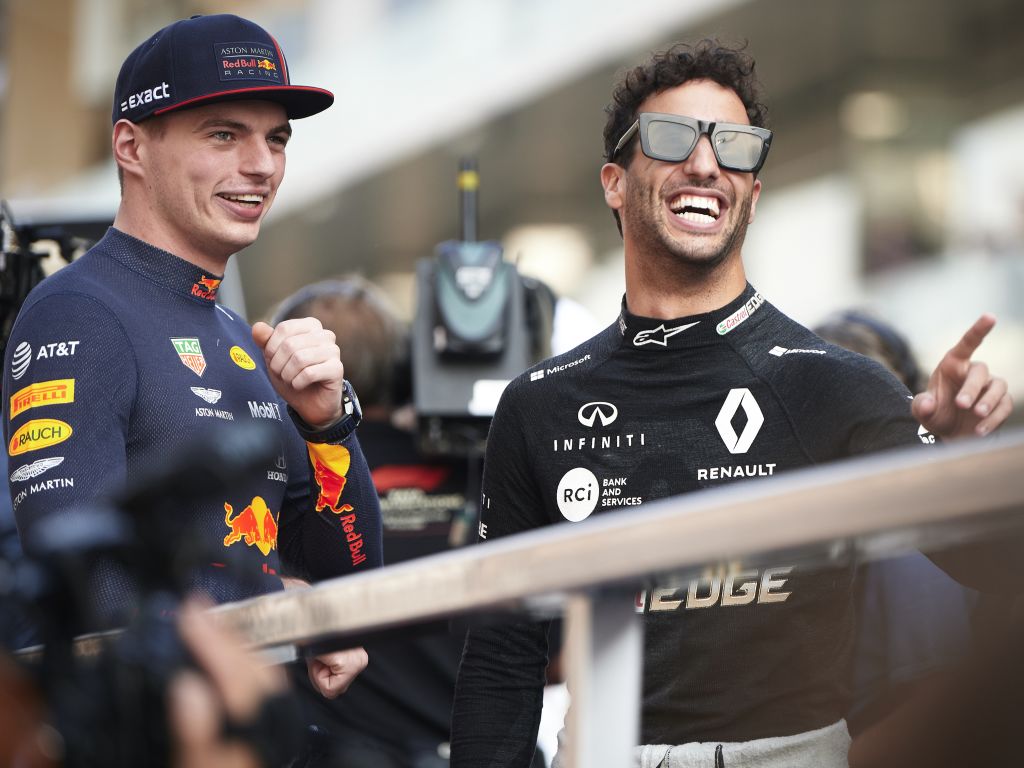 Max Verstappen has said that he doesn't expect the driver with the "Italian sounding name" to be Sebastian Vettel's Ferrari replacement.
Vettel has announced that 2020 will be his final season with Ferrari, and while Carlos Sainz is widely expected to be his replacement, that hasn't stopped a few other wildcard names from being placed into the conversation.
And Verstappen moved quickly to shut down any questions about him being the one to replace the four-time World Champion.
Speaking in an Instagram Q&A with former F1 racer David Coulthard for Puma, he said: "The speculation was going on a bit, is he going to continue with Ferrari or not – well today it's out, he's not.
"I guess also very soon we'll find out who the replacement is going to be.
"It's definitely not me, I can tell you. I'm at Red Bull. I saw some questions coming along if I was going to Ferrari, but I'm not.
"It is what it is. Somebody else gets an opportunity to drive now for Ferrari, and of course it's a great team, and I'm sure they will make the right decision about the next driver. Let's see what's going to happen there."
The other driver who has been strongly linked with that seat is Daniel Ricciardo.
So when Coulthard asked Verstappen to pick whether it would be a driver "with an Italian sounding name or someone with a Spanish sounding name" who got the Ferrari drive, it's a safe bet that he meant Sainz or Ricciardo.
"I think it's not going to be the Italian sounding name," said Verstappen.
"Let's see. At the end of the day, it's just a guess. We'll have to wait and see."
Check out this brand new video from our friends at Racing Statistics. Kimi Raikkonen v Fernando Alonso on one timeline…
Follow us on Twitter @Planet_F1 and like our Facebook page.