Steward confirms Verstappen faced five-second penalty
Formula 1 steward Emanuele Pirro said Max Verstappen would have at worse been given a five-second penalty at the Bahrain Grand Prix.
In the closing stages of the season-opener both Verstappen and Sir Lewis Hamilton played their parts in a scintillating fight for victory, once which Hamilton emerged from victorious to start his pursuit of an eighth World Championship with victory.
It was not without controversy though as Verstappen was forced to hand the lead back to Hamilton after breaching track limits to pass him at Turn 4. Hamilton meanwhile had been warned for persistently abusing track limits at that corner throughout the race.
"It was clear that both in the practice sessions and in qualifying, the driver who would come off the track at turn four would lose his lap time. That happened several times to several drivers," Pirro told Corriere dello Sport, as quoted by RacingNews365.com.

"Hamilton went over the track limits a little too often, creating a repeated advantage. That's why [FIA race director Michael] Masi, the only one with the authority to talk to the teams, called Mercedes to warn them that if Hamilton did it more often he would get the black and white flag. That could eventually result in a punishment."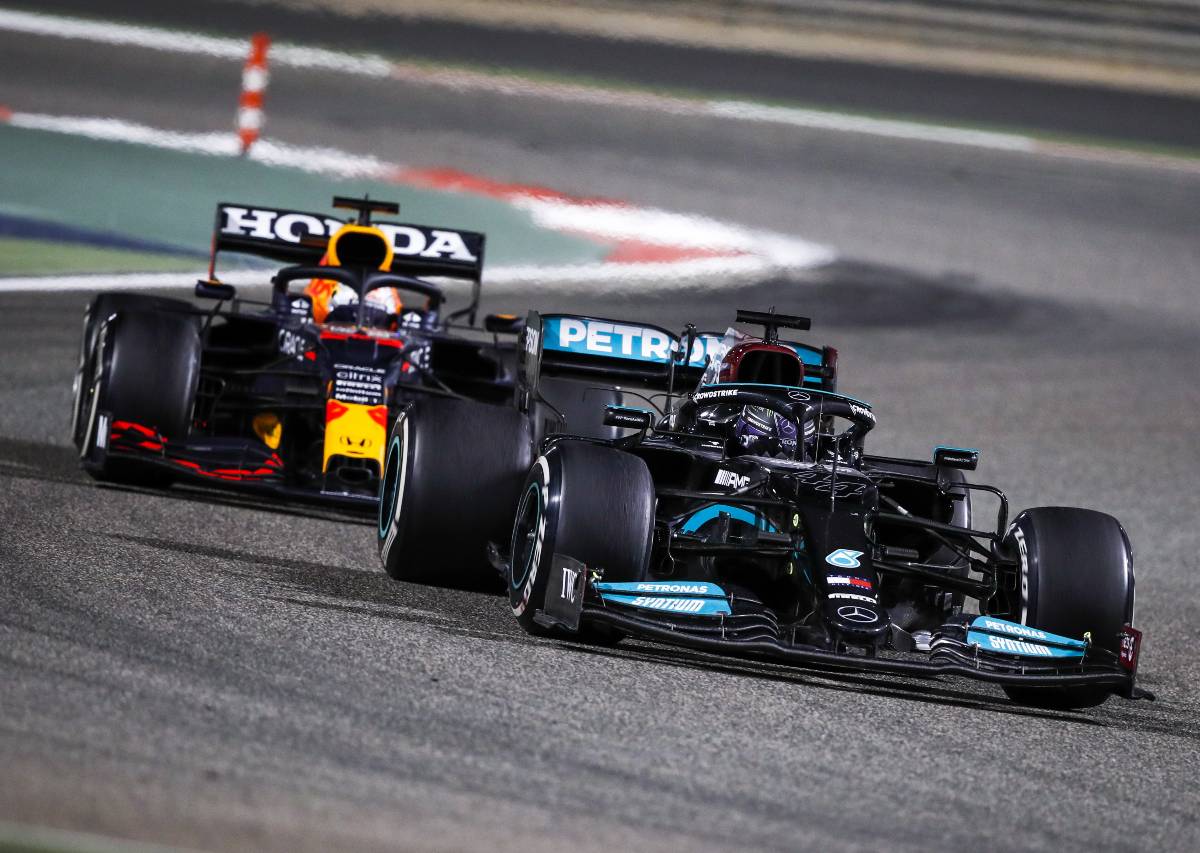 Check out all the latest Max Verstappen merchandise via the official Formula 1 store
And so, when it came to the Verstappen overtake on Hamilton, Pirro said the rules were clear.
"There can be no misunderstanding there, according to the sporting regulations paragraph 27.3 it is very clear: You cannot make an overtake where you go over the track limits.
"Verstappen did, although he didn't do it on purpose, he simply went a bit wide. At that point Masi warned Red Bull and advised that Verstappen could give his position back.
"A race director will never oblige anything, because he is not allowed to, he can only suggest it. Verstappen gave the spot back and so we no longer had to deal with the case specifically."
Verstappen at the time told Red Bull over the radio that he should have just kept the position, feeling he could easily have built up a five-second gap to negate the penalty that he expected would come his way as a result.
And if the Dutchman had have gone down that route, then Pirro confirmed "he would always have been punished by up to 5 seconds".
Follow us on Twitter @Planet_F1, like our Facebook page and join us on Instagram!