Max: Luck plays its part in a driver's career
While talent is of course extremely important, Max Verstappen says luck is also key in how a Formula 1 career plays out.
Efforts are being made to ensure Formula 1 becomes more about the driver than the car they compete in, but ultimately the two will always need to be operating in tandem at the highest level to find success in the series.
And in a run that stretches back to 2014 it has been Mercedes who have provided the machinery for Sir Lewis Hamilton and Nico Rosberg to taste championship success.
Rosberg's only title came in 2016, while Hamilton has claimed top spot on the six other occasions over those past seven seasons.
Finally though, Red Bull appear to have shown up for the 2021 season with a car capable of dethroning Mercedes, and so Verstappen has a shot at a first World Championship of his career.
But since the machinery is so important, Verstappen says there is an element of "luck" involved in the trajectory of a driver's Formula 1 career.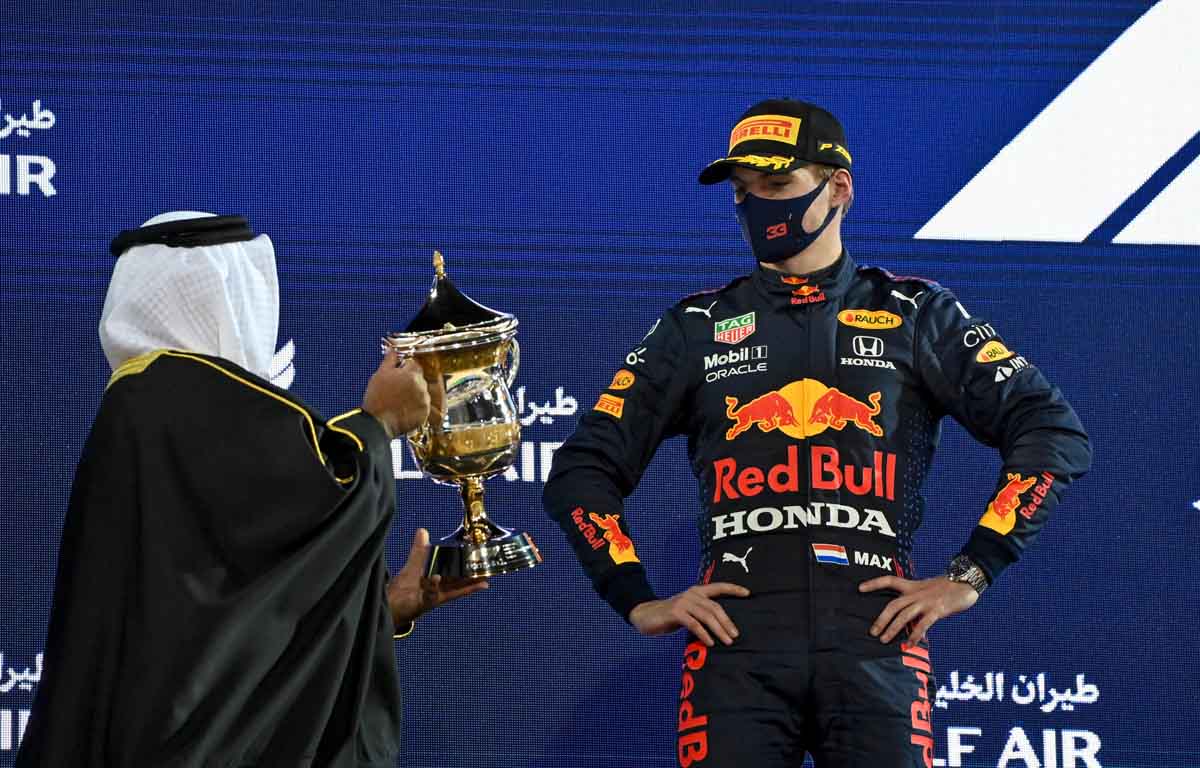 Check out all the latest Max Verstappen merchandise via the official Formula 1 store
"There's just a bit of luck, I think there's so many good drivers in F1," he told Autosport.
"Of course, some have won more titles than others, some haven't won anything. There are world champions, really for a lot of years, where it didn't mean they were the only great drivers who were actually around at that time.

"You just need the luck – that you're in the right team, at the right place and are dominant for a long time. And that doesn't always happen.
"I hope I will be in a position to fight for a championship or whatever in the near future. If that's going to be one, seven, that's just up to how long the team will stay dominant."
Hamilton's tally of seven World Championships puts him level with Michael Schumacher, while Hamilton holds the outright record for most race wins.
But while Verstappen believes the dominance of Mercedes has played a part in Hamilton's own run of invincibility, the Briton's talent cannot be questioned.
In particular, Verstappen highlighted Hamilton's win at the 2020 Turkish Grand Prix to secure that seventh title as evidence of why the 36-year-old is one of the greatest drivers of all time.
"It's very difficult to say, but of course you have to give Lewis credit for the way he's been over the years, for always coming back and winning that many races and championships. You definitely can't ignore it," he said.
"There are other people in Formula 1 who I think are very good, very strong and who would have been very good in that car as well. But still, the way Lewis has won some difficult races as well is remarkable, for example Turkey last year. He did everything right. He is definitely one of the best drivers in the history of Formula 1."
Verstappen lost out to Hamilton at the 2021 season-opening Bahrain Grand Prix, ultimately being forced to settle for P2. But the Dutchman heads into the Made in Italy and Emilia Romagna Grand Prix vying for favouritism to take victory.
Follow us on Twitter @Planet_F1, like our Facebook page and join us on Instagram!