Verstappen unlocking funny side to help Red Bull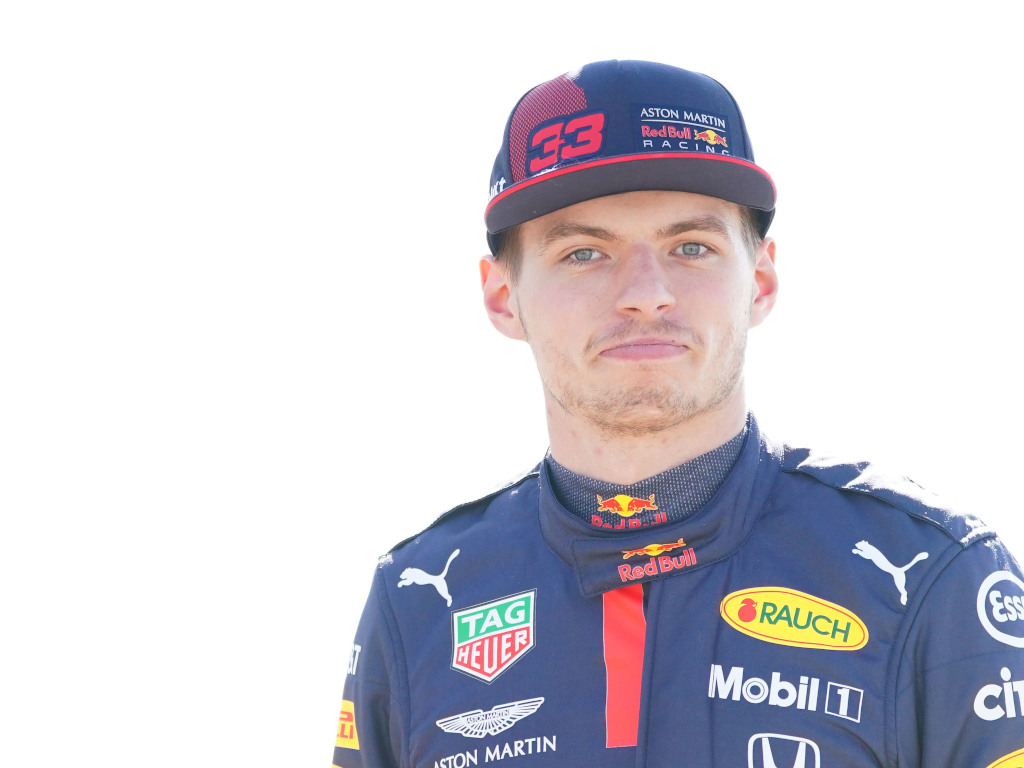 Max Verstappen has revealed that his more jovial nature this season is an attempt to take some of the "pressure" off Red Bull.
The Dutchman first appeared in Formula 1 back in 2015, but since then he has never really been one of those drivers who have stood out for personality reasons.
But the 2020 version of Verstappen has been more light-hearted than we are used to.
It started in Hungary over team radio when Verstappen said: "well, that was a simply lovely start!"
The 22-year-old was referencing the incredible repair job carried out by the Red Bull mechanics to get him ready for the race after he had crashed his RB16 on the parade lap.
"I don't know about you guys but it feels a bit more relaxing this time around, preparing the car?". That was his next one-liner at the British Grand Prix two weeks later, for sure there were no such dramas before the start that time around.
And at the second Silverstone race Verstappen continued to show this funny side. Perhaps his "I'm not going to sit behind like grandma" response to Red Bull's orders to back off of Lewis Hamilton wasn't meant to be humorous, but his "remember to drink, GP, remember to drink" outburst aimed at race engineer Gianpiero Lambiase in the scorching Silverstone temperatures sure was.
And Verstappen says that he is showing this jovial side as a way of taking some of the "pressure" off the Red Bull mechanics.
Speaking to The Race, he said: "Now I probably speak up a bit more, because why not?
"It's also funny for the guys taking a bit of pressure off. Sometimes you can see maybe like a mechanic being nervous or whatever. I like to take the pressure off for everyone.
"That doesn't mean that you're not focused but sometimes it's nice to have a little laugh just before it starts. It can relax the body a bit more. I think it's good for everyone."
YESS BOYSS!! I'm incredibly happy with this win, I didn't see this one coming! 💪 Thanks to @redbullracing and @HondaRacingF1 for their continued hard work 👏 Now let's celebrate and hydrate🏆🍾👏 #KeepPushing # F170 🇬🇧 pic.twitter.com/hpymhkoq79

— Max Verstappen (@Max33Verstappen) August 9, 2020
Get your hands on the official Red Bull 2020 collection via the Formula 1 store
The Drivers' Championship of course is no laughing matter, Verstappen may have won the 70th Anniversary Grand Prix in impressive fashion, but he goes into the Spanish GP 30 points behind Lewis Hamilton, with the Mercedes looking out of Red Bull's league for the majority of this season.
But Verstappen isn't caught up in regretting what looks like another season where a first title is out of reach, because he knows that if he doesn't "accept the situation then yes, you're going be really upset and frustrated."
Follow us on Twitter @Planet_F1 and like our Facebook page.