Manager warns: 'We have not seen the best of Max yet'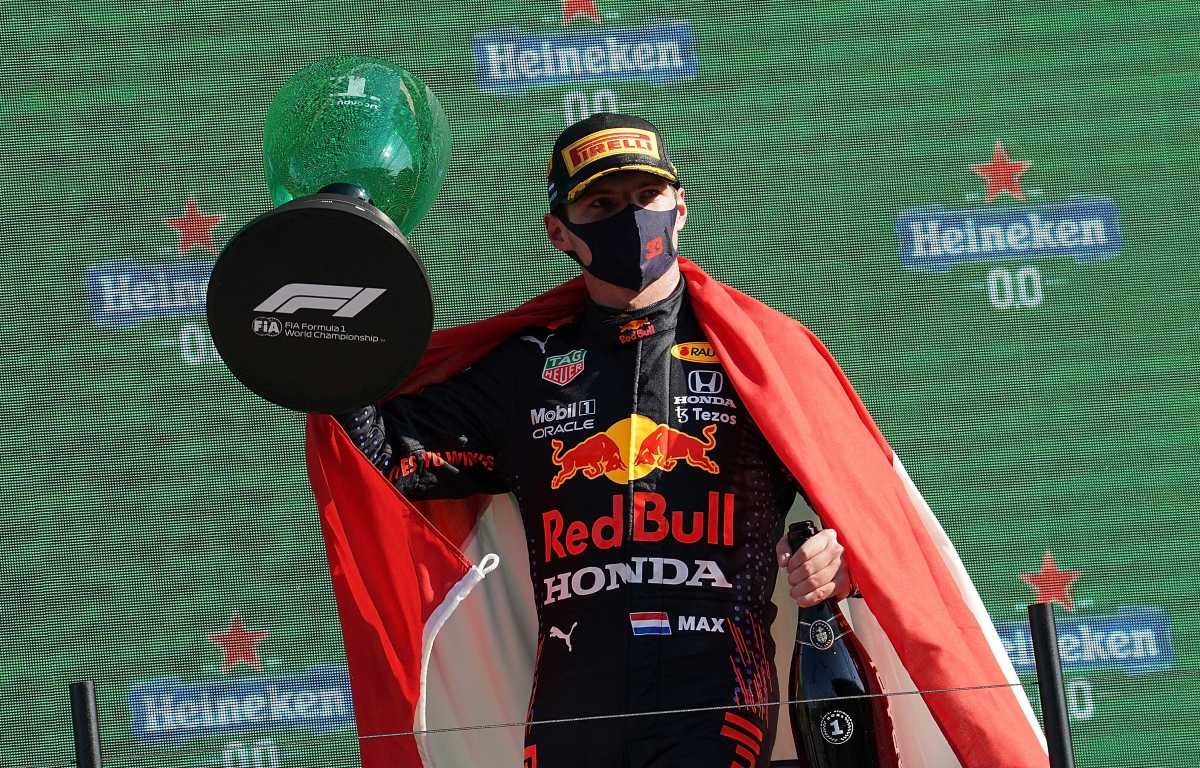 The manager of Max Verstappen has fired a warning to his rivals, saying he is still growing as a driver and is yet to reach his full potential.
The new World Champion signed a bumper five-year contract extension with Red Bull worth a reported £40m per year on Thursday, matching the supposed salary of Lewis Hamilton at Mercedes, after their titanic battle for the title last year.
Both Verstappen and Red Bull were pleased to agree Formula 1's longest ever contract, which will see him compete for the team until the end of the 2028 season at least, until the Dutchman turns 31.
Verstappen's manager, Raymond Vermeulen, said the new deal made sense for all parties and everyone involved knows the potential of the Verstappen-Red Bull combination heading into the years ahead.
If Max Verstappen sees out his new seven-year contract with Red Bull, he'd have the record for the most starts with a single team.

As 23 GPs per year, that would bring him up to 279 starts – 99 more than Michael Schumacher's record with Ferrari #F1 pic.twitter.com/A93iOXKLd3

— PlanetF1 (@Planet_F1) March 3, 2022
"Red Bull's plans for the future look very good. When I see the fighting spirit within the team, it suits us perfectly," Vermeulen told Dutch publication De Telegraaf.
"Formula 1 is entering a new period, it is not crazy to think about the long term. Red Bull's vision goes further than the first races of the coming season.
"We know exactly what is coming and who is in. The team occupy the top positions. The situation feels extremely happy.
"We must also not forget that Red Bull has offered Max an F1 contract at the age of 16 and has prepared him well," Vermeulen added.
"Of course, there have been discussions, but how it went, in the end, couldn't have been better."
Verstappen became Formula 1's youngest ever driver when he made the move to Toro Rosso back in 2015, and became the sport's youngest ever winning driver by taking the chequered flag in his first race for Red Bull in Spain the following year.
He now has 20 race victories to his name – one short of the career record of Kimi Raikkonen – and he now has his next seven years in the sport mapped out in front of him.
But despite becoming the sport's newest World Champion, Vermeulen predicts there is still more to come from the Red Bull driver.
"I think the curve is not over yet," he warned. "Max is still in a moment of growth. We have not seen the best of him yet."
PlanetF1 Verdict
Manager sends warning to Verstappen's rivals
Max Verstappen's manager has sent a warning to his rivals.