Verstappen-Russell 2022 line-up 'more than feasible'
Mark Hughes believes that, looking at Lewis Hamilton's new deal, Max Verstappen and George Russell could well be Mercedes team-mates in 2022.
Hamilton's new contract was finally announced earlier this week and, to the surprise of many, only lasts until the end of the 2021 campaign.
That has inevitably led to talk about the seven-time World Champion retiring at the end of it, leaving at least one spot free at Mercedes.
Hughes, an experienced F1 journalist, thinks that Verstappen could take it, leading a new era of dominance in the sport.
"Hamilton's short-term deal has to be worrying news for Red Bull, especially if there is a break clause in Verstappen's contract (which ostensibly runs to the end of '23) relating to whether the team has a manufacturer engine partner (which it won't have after the end of this year).," he said in a piece on The Race.
"There has been a friendly relationship between Mercedes and Verstappen stretching back to even before he made his F1 debut. Toto Wolff has maintained a good dialogue with the Verstappens ever since, sometimes to the irritation of Red Bull's Christian Horner.
"The prospect of Hamilton retiring from driving duties at the end of this year, having achieved a record-breaking eighth title, is not so difficult to envision.
"If that comes to pass, Verstappen would be the most obvious replacement. If Mercedes then maintains its superiority into the new aero regulations then F1 might simply replace the Hamilton era with a Verstappen era."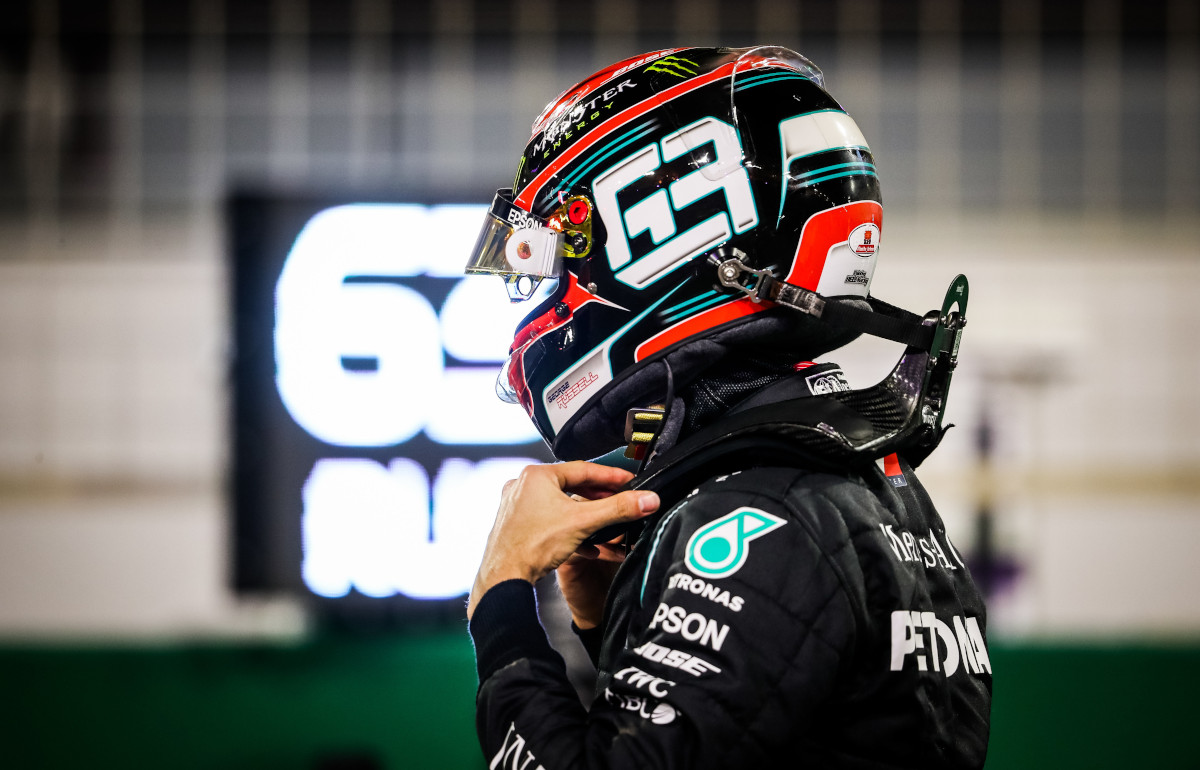 Check out the new 2021 collection on the official Formula 1 store!
Russell has been widely expected to end up driving for Mercedes in 2022, and Hughes believes that, even if Verstappen joins, that is still a big possibility with the Brit replacing Valtteri Bottas.
If that happens, he thinks the Williams man has what it takes to take the fight to the Dutchman.
"After his sensational stand-in performance at Sakhir, which just rubber-stamped the regard in which Mercedes holds him, it would seem obvious that Russell will be promoted in '22," Hughes added.
"So an all-new Verstappen-Russell line-up at Mercedes from '22? It's more than feasible. In which case, could Russell prevent the new era being a Verstappen one and make it instead Verstappen-Russell?
"He's met every challenge thrown at him so far. Who's to say he wouldn't be up to that one? The dynamic quality such an exciting idea lends to F1's prospects just underlines how predictable it has become in the Hamilton era.
"Or… in the unlikely event Verstappen's contract doesn't have that manufacturer engine break clause and he genuinely is committed to Red Bull until the end of '23, then the whole world conceivably opens up for Russell."
Follow us on Twitter @Planet_F1 and like our Facebook page.