Verstappen says goodbye to 'aggressive approach'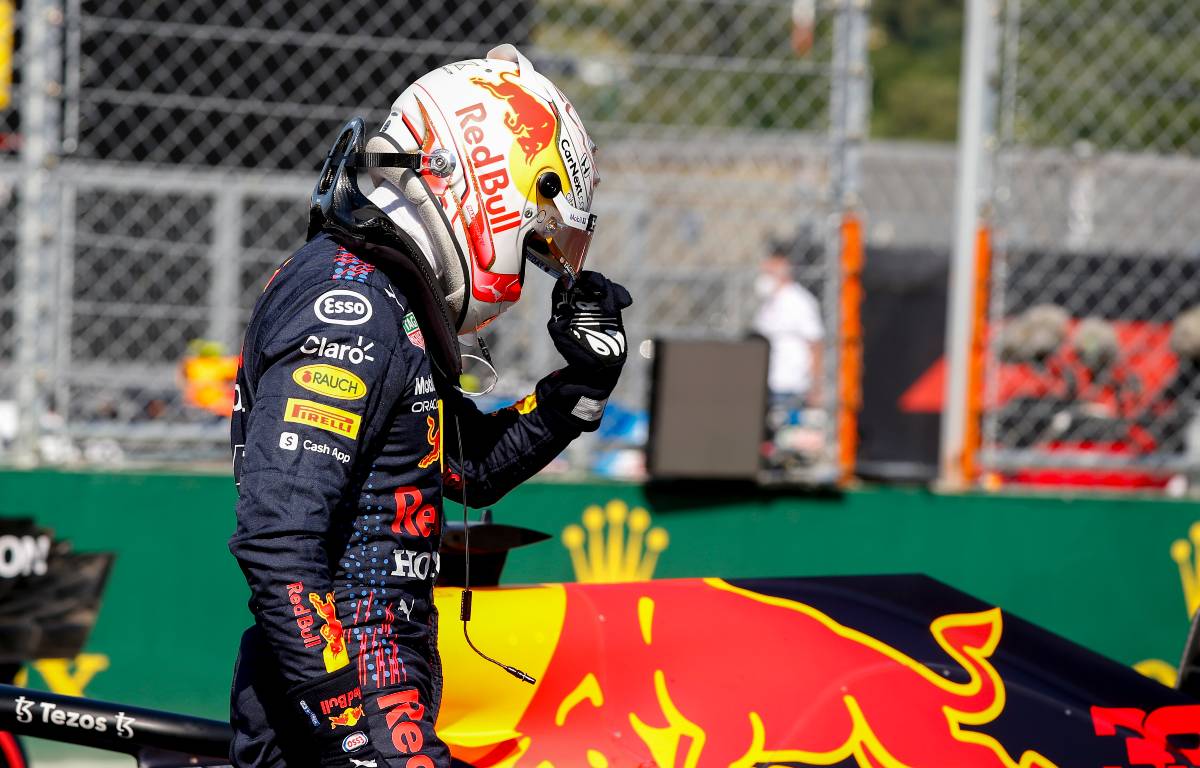 Max Verstappen says he no longer drives with aggression, but will always make it difficult for anyone to overtake him.
The Dutchman's tag of being an aggressive driver is one which came from his earlier days in Formula 1, at which point he was known for some on-the-edge driving.
But now, it is much more of a controlled aggression, the type of driving which is called hard but fair in Formula 1.
For proof, Verstappen points to his clean superlicence, explaining aggression is a trait which firmly belongs in his past when it comes to his driving style.
That said, with the exception of Silverstone, Verstappen and title rival Lewis Hamilton have gone blow-for-blow with some tough but clean wheel-to-wheel action on several occasions, and it is this element which characterises Verstappen's new style.
The aggression is no more, but if a driver wants to overtake Verstappen he will put them into a difficult position from which to complete the move.
Mercedes v Red Bull:
Torquing Point - Mercedes and Red Bull fight for title
Finley Crebolder and Charlotte Lines from Planet F1's Torquing Point podcast discuss the fight for the Constructors Championship as just 12 points separate Mercedes and Red Bull going into the summer break.
"I feel like I just race hard," Verstappen told The Race.
"I don't feel like I race aggressively. Of course, I will make it difficult if people try to pass me. I will always try to make it difficult for them, to put them in difficult positions.
"But I think my awareness of where I can position my car is really good and I haven't been involved in having another car off the track. I have zero penalty points. I think that says quite a lot.
"I've been racing hard my whole career. And the last few years, the aggressive approach is out. I'm just making it more difficult for people.
"Of course, some people might think a bit different about that, but I actually think the racing side is a really strong point of mine and I also really know how to stay out of trouble.
"But that's not always in your hands if other people drive into you."
That final sentence from Verstappen has now summed up his last two races, with his first-lap collision at Silverstone followed by another at the Hungarian Grand Prix, on that occasion triggered by the other Mercedes of Valtteri Bottas.
After taking only two points away from the Hungaroring, Verstappen has seen his comfortable lead over Hamilton in the Drivers' Championship evaporate in the space of two races.
Now, he trails Hamilton by eight points heading into the Belgian Grand Prix.