Max knew GP would never have put him in danger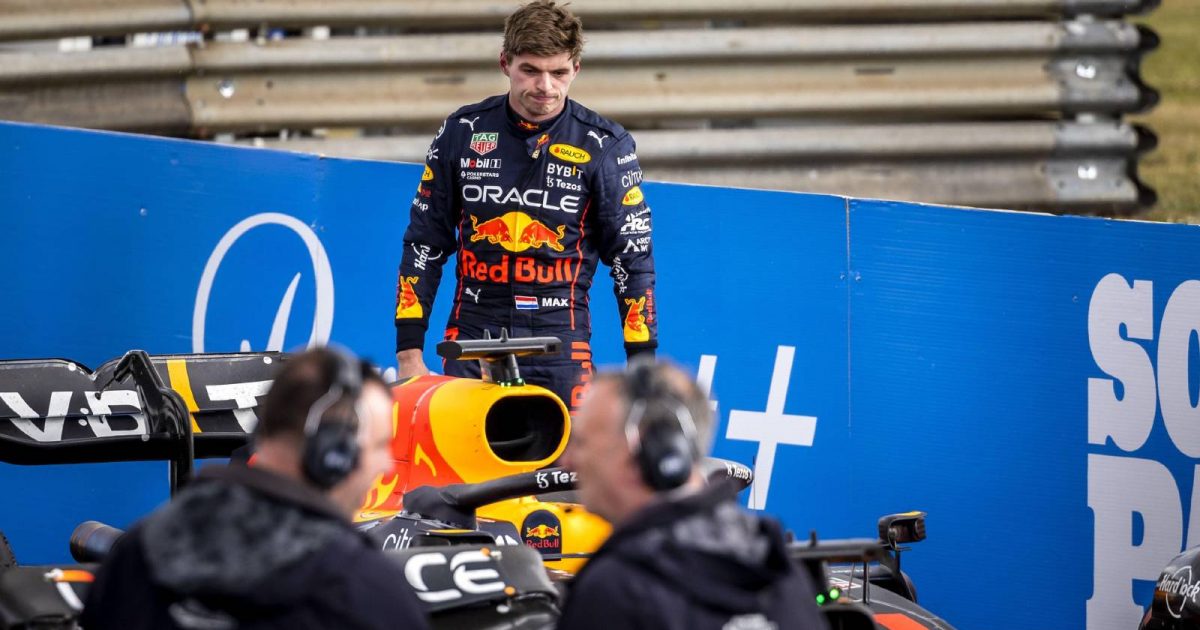 Max Verstappen says he had full trust in his race engineer Gianpiero Lambiase not to put him in danger as his British Grand Prix fell apart.
On lap 12, two laps after he had passed Carlos Sainz for the race lead, Verstappen was seen to be slowing and was overtaken by both Ferraris.
The reason was initially thought to be a puncture and the World Champion entered the pits for new tyres, but after re-emerging on track he swiftly knew something was still wrong with his Red Bull RB18.
Despite his protestations over the team radio, the Dutchman was told to keep going because the telemetry was telling the team nothing too serious was amiss that could put the driver at risk.
In the end, despite his lack of pace which had been caused by damage sustained when running over a piece of debris, Verstappen finished seventh and still leads the World Championship by 34 points from his team-mate, Sergio Perez.
"As soon as GP (Lambiase) says it's safe to drive, I mean, he would never put me in danger," said Verstappen, quoted by The Race.
"I know when they tell me it's bodywork damage, and we can see the losses in downforce, then it's fine. I know there's damage, but if there's like suspension damage it's a different story. Luckily, it wasn't that."
An unlucky afternoon 😤

We were on it from the beginning of the race, after getting of the line great on both occasions.

After picking up debri my floor was severely damaged and we struggled throughout the race. I gave it my all for P7 and collected important points. pic.twitter.com/9ZilfVeqEm

— Max Verstappen (@Max33Verstappen) July 3, 2022
The 24-year-old explained how the loss of his victory chances had unfolded after running over what was thought to be a piece of carbon fibre from, ironically, an AlphaTauri – the Red Bull sister team.
"I already spoke to Carlos, he said 'what happened, you were just losing parts' when I was in the lead," said Verstappen.
"When I jumped out of the car I had a look under the floor and the whole left-hand side underneath is completely ruptured. Like, everything is gone.
"Once I got into the lead after Carlos made a mistake, like a few corners later in Turn 5 there was a piece of carbon. But by the time I was there it was on the racing line, I couldn't drastically move left or right, so I tried to just hit it head on, but instead it just went into my floor and just destroyed everything.
"It felt like a puncture because suddenly I had no balance, a lot of oversteer, like the car was hopping a lot.
"So then of course we decided to box, and even after that the car was just completely a handful to drive."
Highlights from the British Grand Prix
Put simply, it was a quite remarkable British Grand Prix on Sunday.