Max Verstappen: 'We could be half as good as Spa and have a good chance'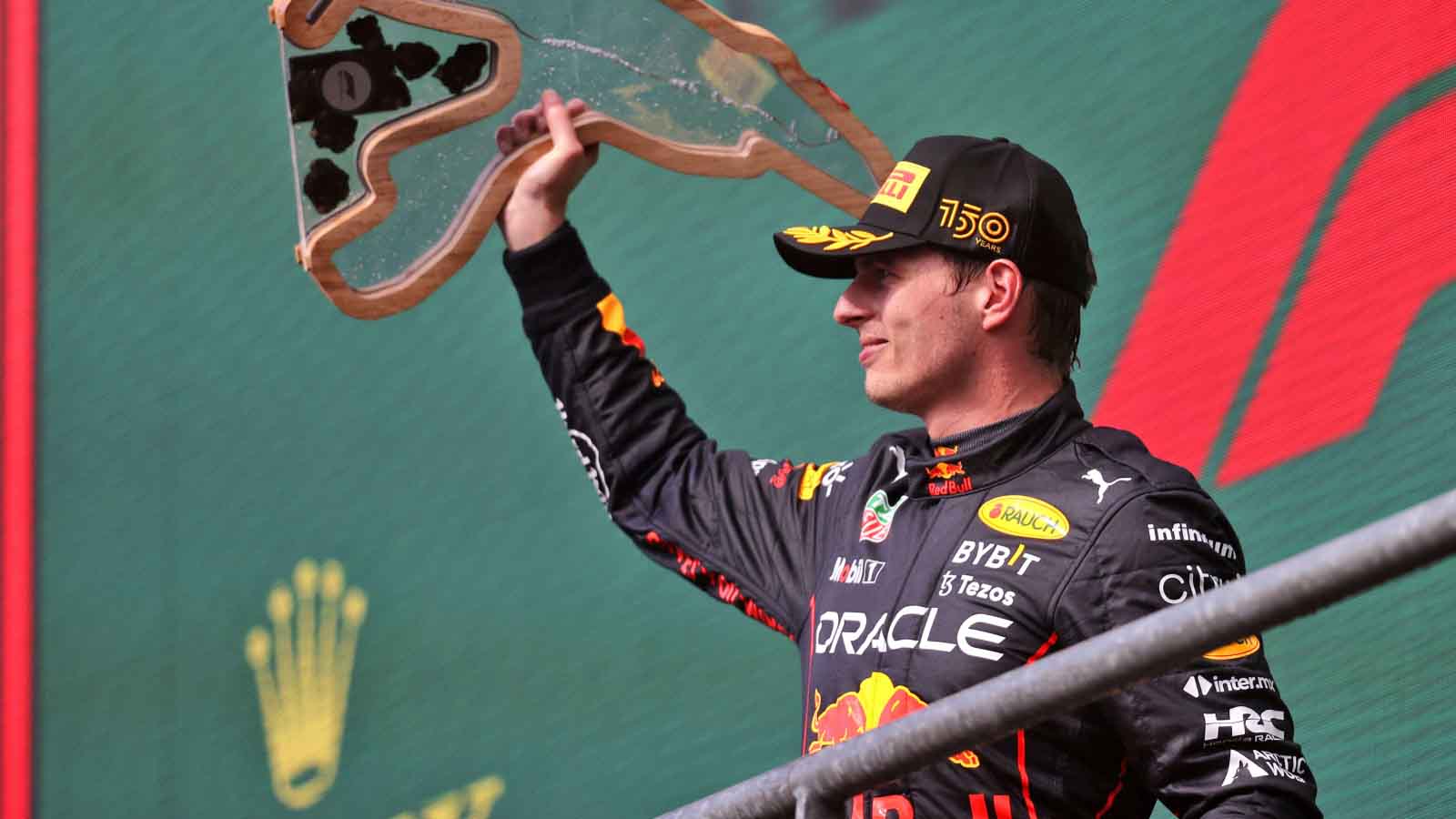 Max Verstappen believes if Red Bull are half as good at Monza as they were at Spa then they have a good chance of winning.
The Dutchman produced one of the most dominant wins of his career in Spa as he started from P14 before cutting through the pack on his way to the front.
The next challenge comes at Monza and, given the track's similarities to Spa, there is an expectation that it is Verstappen's race to lose.
However, on the first day of practice, that assumed superiority was not immediately apparent with the Red Bull driver failing to top the timesheets for either of the sessions.
That achievement was shared by the Ferrari drivers Charles Leclerc and Carlos Sainz but Verstappen seemed confident his team would be able to bridge the gap.
"It was quite good," he told F1.com. "Just trying a few things for the car from FP1 to FP2 to understand if you could do things better, some work, some didn't.
"Long run practice, of course with the little penalty we have, and everything seems to work quite well.
"There's still a few things we can do better but of course Monza is not like Spa in terms of track layout. It's low downforce but we never expected it to be like Spa. But if we can find a way, even if it's a half way, of Spa then I think we have a good chance."
The reigning World Champion was also asked if he was concerned by the pace Ferrari had shown but said he was not.
Ending the session at Monza in P2 and P6. pic.twitter.com/wWMF8oOhtK

— Oracle Red Bull Racing (@redbullracing) September 9, 2022
"They look good. I'm not worried about it. We still have things to finalise but if you look at the long runs, I think we look quite good and that's the most important for the race."
Verstappen's team-mate Sergio Perez could only manage P6 in FP2 but shared the Dutchman's confidence when it came to race pace.
"I think we've been playing around quite a bit with the setup, exploring different directions," he said. "So I think all in all we have pretty good information going forwards.
"I think in the end we ended up fairly compare with him [Verstappen in terms of set-up]. I think the main thing will be the race pace. Tyre degradation around this place will be key for Sunday's race.
"Overtaking will be hard, obviously, but I think the degradation look promising."