Max Verstappen has hit 'the sweet spot' as a Formula 1 driver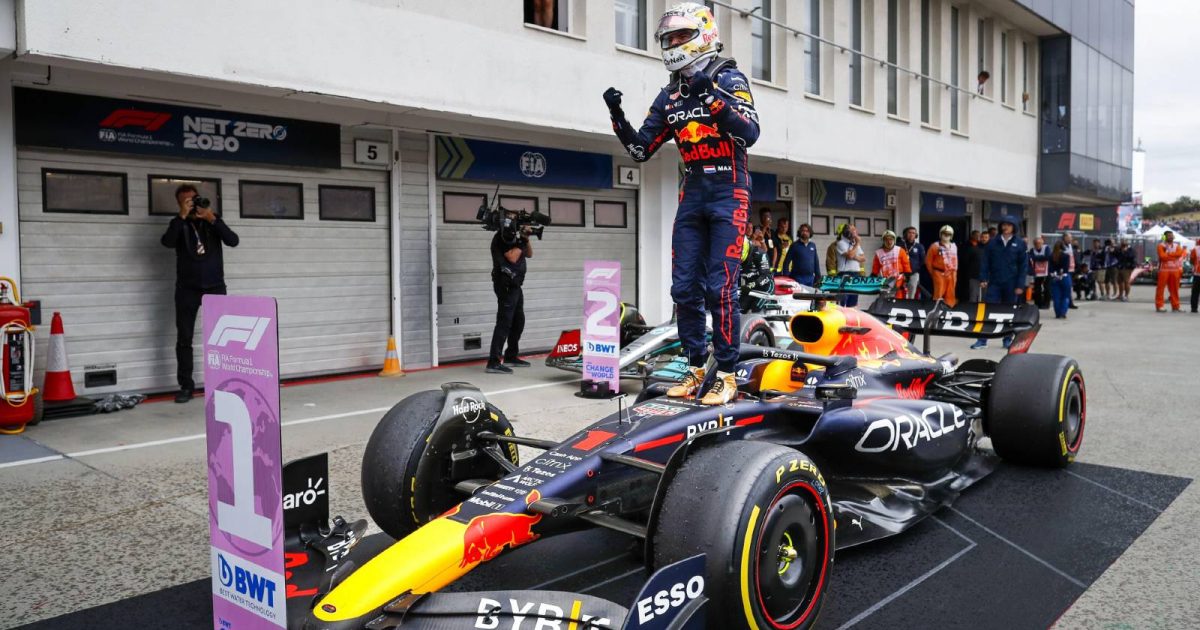 Max Verstappen has hit the perfect moment in his racing career as his "youthful exuberance" merges with experience, says Marc Priestley.
The former No 1 mechanic at McLaren, who worked at the Woking team when Lewis Hamilton first became World Champion, believes Verstappen now possesses the ideal blend of attributes.
Having secured the Drivers' title in controversial circumstances last year, Verstappen is well on course to retain it with an 80-point lead and nine races of the season remaining.
Apart from the occasional very minor mistake, such as a spin in Hungary last time out that briefly cost him the lead, the Red Bull racer has been rock-solid with his performances during 2022.
Verstappen laughing all the way to a 2nd title
Max Verstappen has driven superbly, but has also had a helping hand from Ferrari along the way.
Now closing in on his 25th birthday, the Dutchman is over halfway through his eighth Formula 1 campaign with 154 races under his belt – and Priestley sees this as being the optimal spell of his career.
"I think racing drivers kind of hit their sweet spot when they are just on the brink of that youthful exuberance when they've got the 'elbows out' mentality," said Priestley on the BBC's Chequered Flag podcast.
"We know Max Verstappen's had that in the early part of his career but now he's got experience to go with it, he's got a bit of maturity to go with it.
"And that's the perfect racing driver, isn't it? That's exactly what you want, a bit of both. That sweet spot comes right in the middle and that's where we find Max Verstappen.
"This championship's heading his way, almost no doubt about that now, and he thoroughly deserves it."
Read more: Has there been a 'clear change' in how Max Verstappen thinks and races?
However, Priestley also contends that Verstappen is not so far clear merely due to his own brilliance.
There would not be too many who would disagree with the 45-year-old's assessment that Ferrari have provided a big helping hand via the mistakes they have made, costing Charles Leclerc heaps of points.
"I think what's interesting about this championship is Max is running away with it, but it's not reflective of his performance over and above his competitors," said Priestley.
"He doesn't have a car that is that much dominant over the Ferraris or even the Mercedes now, who seem to be coming back on form a little bit. He's got that lead because his main competitors keep failing when they keep getting it right.
"And so the answer to the question of when the championship will be wrapped up, it's almost not down to Max Verstappen, it's down to everyone else."