Max Verstappen: Home crowd cheers won't make me any faster
Red Bull's Max Verstappen says the immense support from his home crowd, while hugely welcome, will not help him find more speed.
Verstappen heads into his second home race this weekend, following on from last weekend's Belgian Grand Prix, as F1 touches down at Zandvoort for the Dutch Grand Prix.
As a holder of Belgian and Dutch citizenship, Verstappen races with a Dutch licence and has become the Netherlands' biggest sporting star en route to becoming F1 World Champion.
He returns to his home country for the Dutch GP for the first time as reigning champion this weekend, where a rapturous response from the 'Orange Army' awaits.
As the driver with the backing of the huge crowds expected at Zandvoort this weekend, Verstappen was asked whether there is any extra psychological spurring-on from hearing the roars of the audience when he is out on track.
In typical no-nonsense style, Verstappen ruled out the possibility he would go faster as a result of the home support.
"Unfortunately, no lap time," he smiled and told media when informed 1992 F1 World Champion Nigel Mansell had believed home support was worth an extra half-second a lap.
"But it's definitely nice to see all the time, even when you are in the box, to be honest. You see the people in front of you, they are having a bit of a party going on. And when you drive out as well, you know they are cheering for you and I'll just try to enjoy it as much as I can."
Max Verstappen: Spa suited Red Bull perfectly
Having dominated the Belgian Grand Prix, recovering from a 14th-place grid start to win with ease, Verstappen said this weekend represents a completely different challenge.
"Spa was amazing for us, and I think also better than expected," he explained.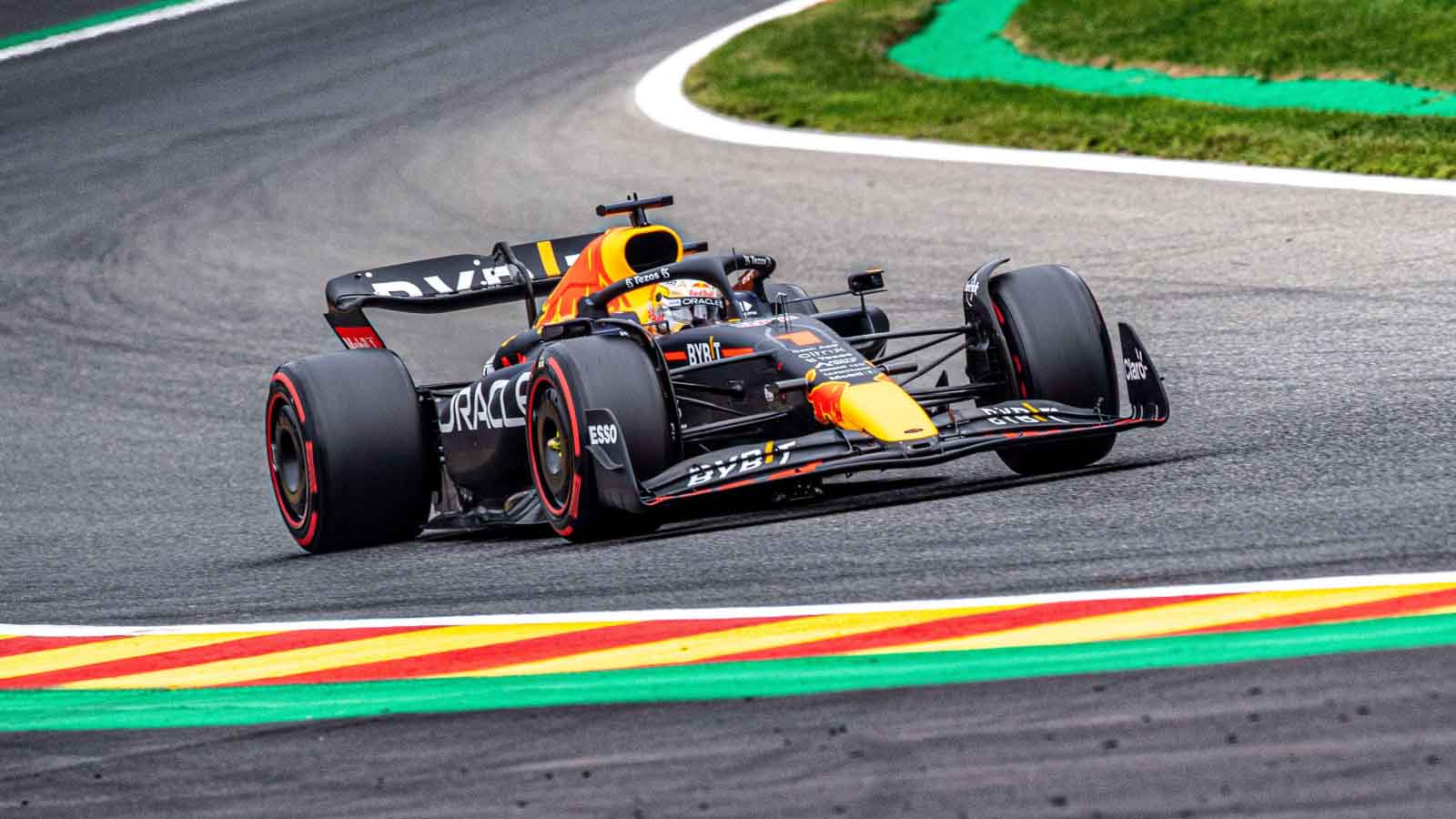 "I think it's just our car with the layout, it suited the car really well.
"Here [at Zandvoort], you run a lot of downforce on the car, it's a completely different track layout, less straight-line speed in general. It's gonna be interesting. If we nail our set-up the car will be quick, but it's a bit of a question mark of how quick it will be compared to others."
Praise for Red Bull's 'efficient' RB18
Verstappen was quite vocal about not feeling fully comfortable in the RB18 early in the 2022 season, but that discomfort appears to have faded as the year has gone on.
With the Red Bull now arguably the quickest car on track over a race distance, Verstappen was asked what it is that has made he and the car such a potent package.
"I think we just saw this season we've just kept on trying to work and improve the balance and the feeling of what I feel in the car," he said.
"Overall, it's quite an efficient car. I think all season long we've been quite quick on the straights. So at some tracks, of course, it works better than others.
"What I said before, I think Spa is maybe one of the best strengths for the car. With all the updates over the year so far, I think we've got it in a better window. It felt really enjoyable to drive at Spa, specifically. But we'll see again now in the upcoming races how it's gonna go.
"It was already incredible last year. It's an amazing track with a Formula 1 car, especially the qualy lap. [It's an] amazing atmosphere and [there] will be a lot of orange around."