'Doing something wrong if home crowd gives extra lap time'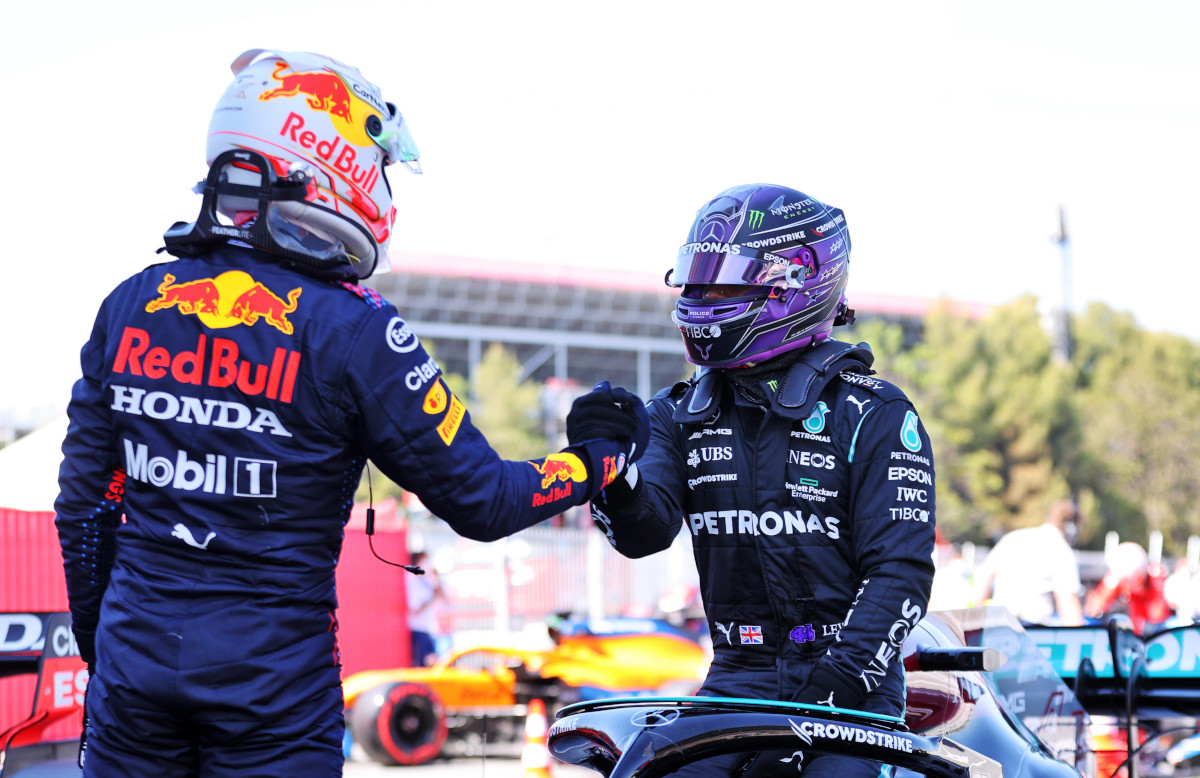 Max Verstappen has rubbished suggestions that Spa and Zandvoort are must-win races, after all he tries to win every race.
Verstappen learned a brutal lesson in how quickly a Formula 1 season can change when, having led the championship by 32 points arriving at Silverstone, two races later he headed into summer break trailing Lewis Hamilton by eight points.
Back-to-back opening lap crashes meant he scored just five points in two race weekends while Hamilton brought home 45.
It begs the question whether the next two grands prix, Belgium and Netherlands, are must wins for the Red Bull driver.
"They are not must wins," he told Motorsport.com. "I mean, I try to win every weekend.
"I'm going to try that this weekend, but also next weekend, the weekend after and all the races after that."
While the Dutchman can look forward to a partisan crowd for the Dutch Grand Prix, the same can be said of the Belgian race as every year his orange army descends on the Spa-Francorchamps circuit.
But, as Verstappen put it, "the home crowd is not going to give me any extra lap time."
And in fact he says it "shouldn't because then you're clearly doing something wrong in all those other races.
"But that extra support never hurts, as I've already seen in Austria. So it can only get better."
🗣 "I think it is a good place to re-set our championship fight and I'm well prepared and feeling good ahead of the weekend." @Max33Verstappen ahead of the #BelgianGP 🇧🇪 pic.twitter.com/nVJX3mUc2G

— Red Bull Racing Honda (@redbullracing) August 25, 2021
Check out all the latest Max Verstappen merchandise via the official Formula 1 store
Verstappen heads to the Spa-Francorchamps circuit chasing his first Belgian Grand Prix win while Hamilton is after his fourth.
The Red Bull driver reckons it will be a "close" fight for the win as, while Mercedes have found some extra pace in recent weeks, he reckons Red Bull have upgrades that can pull it back.
"I think it's different on every circuit," he said. "Of course we knew from last year that we were lacking some power and overall just a bit less grippy.
"I think we have made great strides in both areas this year. Some tracks were good for us, on others Mercedes was better again.
"We've had a lot of good results, but we've also had some bad luck with that race in Baku and of course the last two races, where we lost a lot of points.
"So there is still a lot to fight for."
He added: "It's close together. I think Mercedes has had an advantage over the last two races with their latest upgrades, but we know we also have some things in the pipeline. I hope that will give us some lap time."