Honda gift Max Verstappen an NSX Type S after continued title success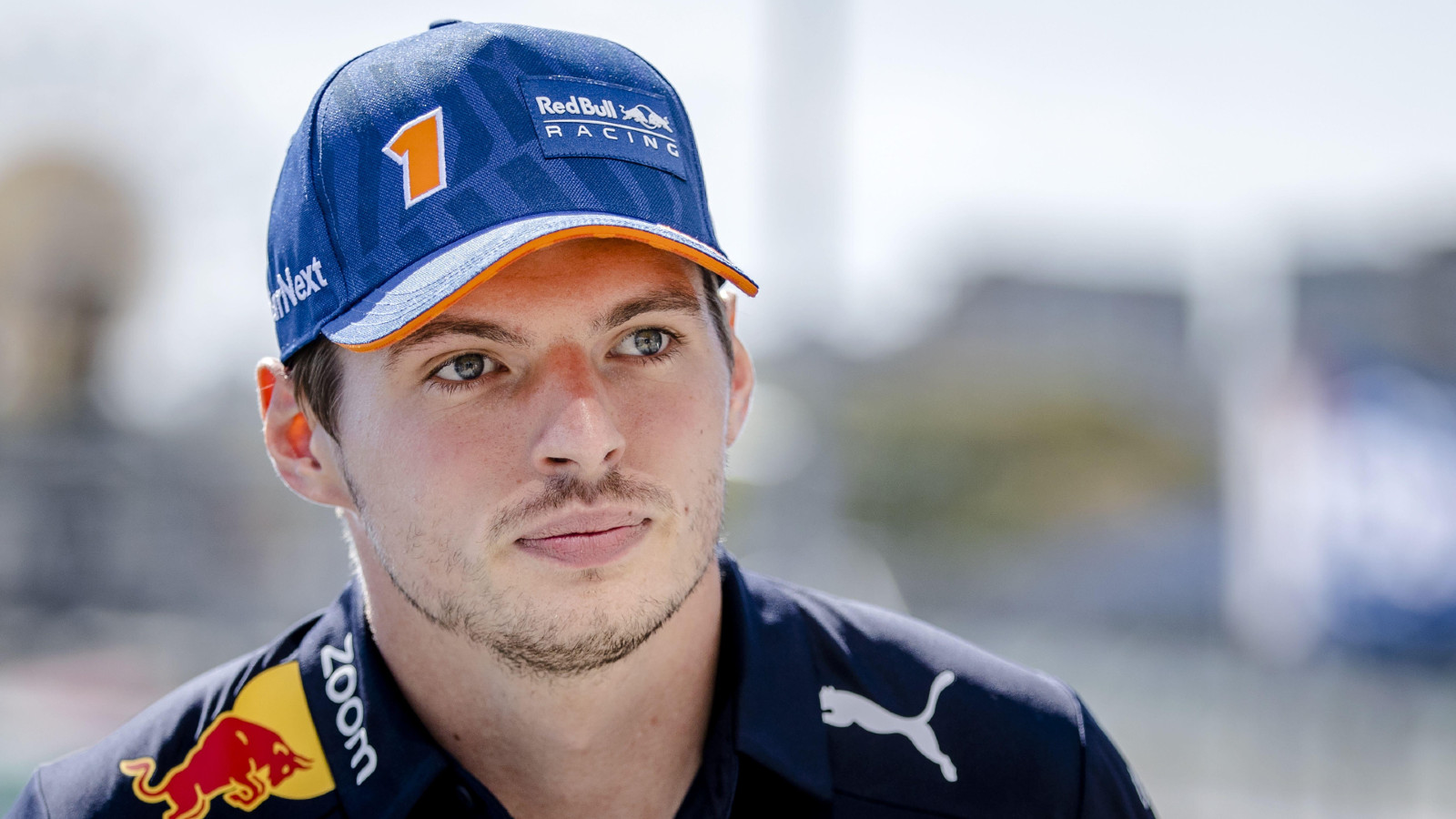 Max Verstappen was gifted a Honda NSX Type S on Sunday, in recognition and thanks for his continued success in Formula 1.
Verstappen was in attendance at Motegi along with Red Bull team-mate Sergio Perez, as well as AlphaTauri duo Yuki Tsunoda and Pierre Gasly as Honda Racing hosted their 'Thanks Day' for 2022.
Other stars from the world of motorsport associated with Honda were also there, including MotoGP superstar Marc Marquez, who was seen on the grid chatting with Perez and Gasly about life on two wheels.
The day saw all four Red Bull and AlphaTauri drivers take part in a karting race in the morning, before demonstration runs in Formula 1 cars through the day.
Verstappen got back behind the wheel of the white and red Honda tribute-liveried Red Bull RB16B from 2021 for a show run, while the AlphaTauri AT01 was also on show at Motegi as part of proceedings.
But with Verstappen having wrapped up his second consecutive title with several races to spare, and Honda continuing a relationship with Red Bull after their power unit partnership ended, the reigning World Champion was presented with a brand new NSX Type S in grey, by Honda chairman Seiji Kuraishi and Honda Racing president Koji Watanabe.
Welcome back, RB16B😍 pic.twitter.com/owln8rmFgH

— Oracle Red Bull Racing (@redbullracing) November 27, 2022
Verstappen expressed his gratitude by saying: "It's an amazing car, so very proud to receive it. Thank you very much", before taking it for a spin around Motegi.
The Red Bull driver took a record 15 victories in Formula 1 during the 2022 season, eventually going on to win the title by a whopping 146-point margin from Ferrari's Charles Leclerc.
Red Bull are due to celebrate their Drivers' and Constructors' Championship victories with the people of Milton Keynes with a public demonstration run in the town in which their factory is based on Saturday 10th December.
Team principal Christian Horner is looking forward to celebrating in the town surrounding Red Bull, saying: "We are enormously proud to base our Technology Campus in Milton Keynes.
"Ever since we moved into the small factory that we started with in 2005, the local community has supported the Team through all the highs and lows.
"Oracle Red Bull Racing has grown massively since then and this year's phenomenal results wouldn't have been possible without that support.
"It's only fitting that we celebrate this record-breaking season with the community we cherish and in the heart of the city we are happy to call home."
Read more: How Nico Hulkenberg 'broke the ice' with old foe Kevin Magnussen