Max Verstappen brands Honda's switch to Aston Martin a 'shame' for Red Bull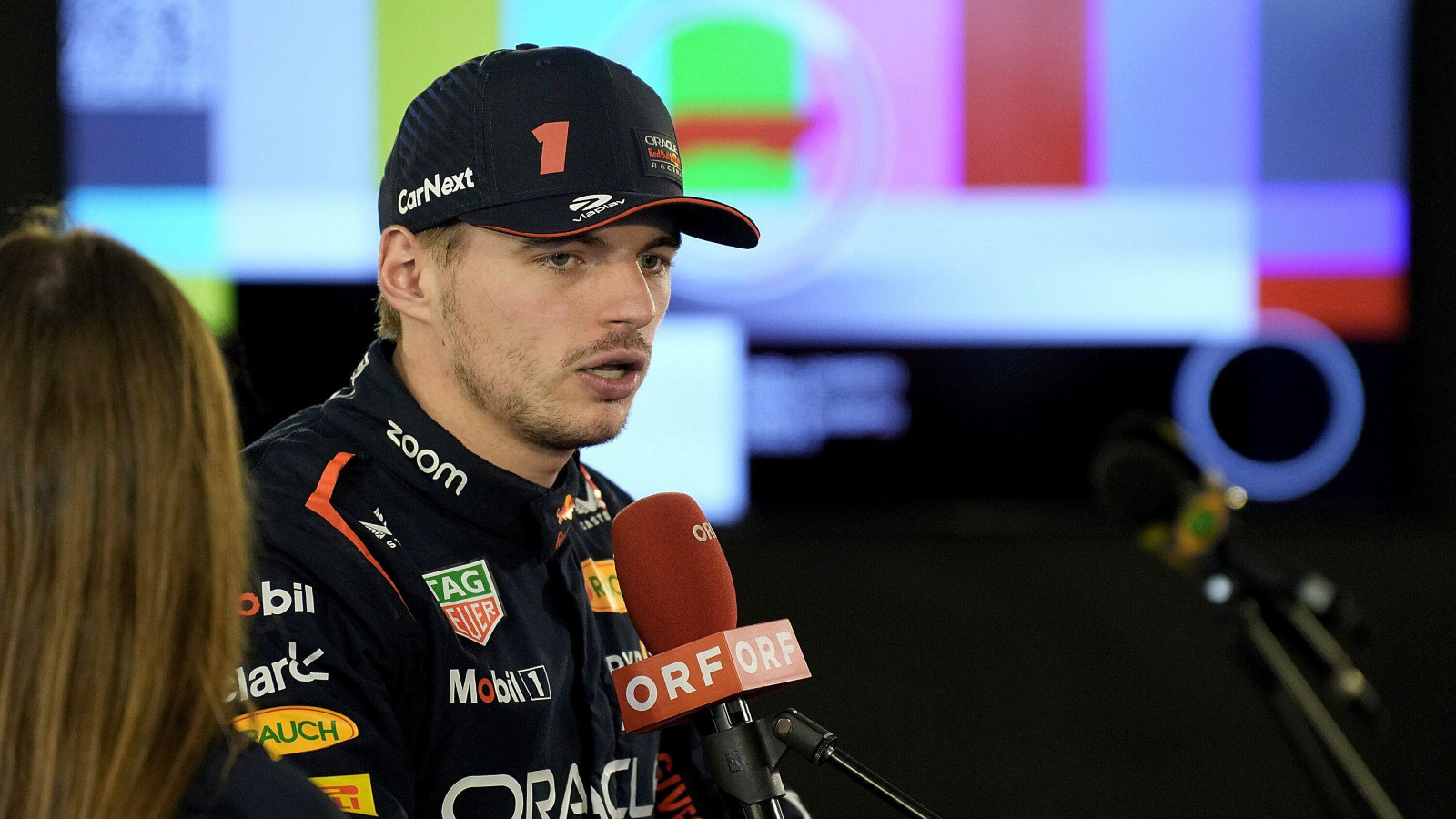 Max Verstappen says that the circumstances of Honda's switch to Aston Martin have been "unfortunate" for Red Bull.
Earlier this week, Honda confirmed that they will become power unit supplier to the Aston Martin team from 2026, switching over from their current agreement supplying engines to Red Bull and AlphaTauri.
Honda are an unofficial engine supplier to F1, having officially withdrawn as a company at the end of 2021.
However, due to the introduction of an engine freeze that resulted in no further performance research and development, Honda continue to manufacture and ship engines to the two Red Bull teams for use in Formula 1.
With Red Bull going off and teaming up with Ford for their Powertrains department from 2026, Honda were left on the sidelines with no team to supply having declared their intention to return officially – that was until Lawrence Stroll's Aston Martin came to an agreement with the company.
Max Verstappen: Honda's indecisiveness 'a bit of a shame' for Red Bull
With Red Bull having gone off and made alternative arrangements in light of Honda's uncertain status, Max Verstappen said the way the situation had played out was unfortunate for his team, given Honda's competitiveness.
"From our side, of course, it's a bit unfortunate how all of that turned out," he said.
"Because, a few years ago, they said they were going to stop. So then Red Bull sets up its own engine division, and then, at one point, they said 'No, we continue'.
"Unfortunately, once you're already in the process of building a whole engine yourself, you can't really work together anymore. Yeah, it's a bit of a shame, I would say.
"We always have and had a really good relationship with them. Seeing them go to Aston Martin, it's a bit of a shame."
But Verstappen was quick to switch the focus to the future of Red Bull, when Ford become Red Bull's engine partner.
"But I mean we are also very excited from our side, from 2026 onwards, what's going to happen together with Ford," he said.
PlanetF1.com recommends
Nyck de Vries admits to 'too many mistakes' amidst F1 career speculation
Honda admit they are in the dark over Red Bull-Aston Martin transition
"It is what it is. A few years ago, we thought they were going to leave and, nowadays, they've stayed and are going with Aston Martin.
"For Aston Martin, it's really good. I mean, they have a great engine. We all know that. So it's what it is."
Having returned Honda to winning ways back in 2019 before claiming his first World Championship with Honda power in 2021 – their first championship since Ayrton Senna's 1991 title win – Verstappen said he will be sad to see them switch allegiance.
"I loved working with them. We've had a lot of success already," he said.
"So, of course, I will be sad to see them go but we already expected that because they said they were going to pull out.
"So we already had a kind of goodbye. Of course, I'm happy for the 100 people that they stay in Formula 1, but sad to see them go."