'Verstappen had less downforce than Schumacher'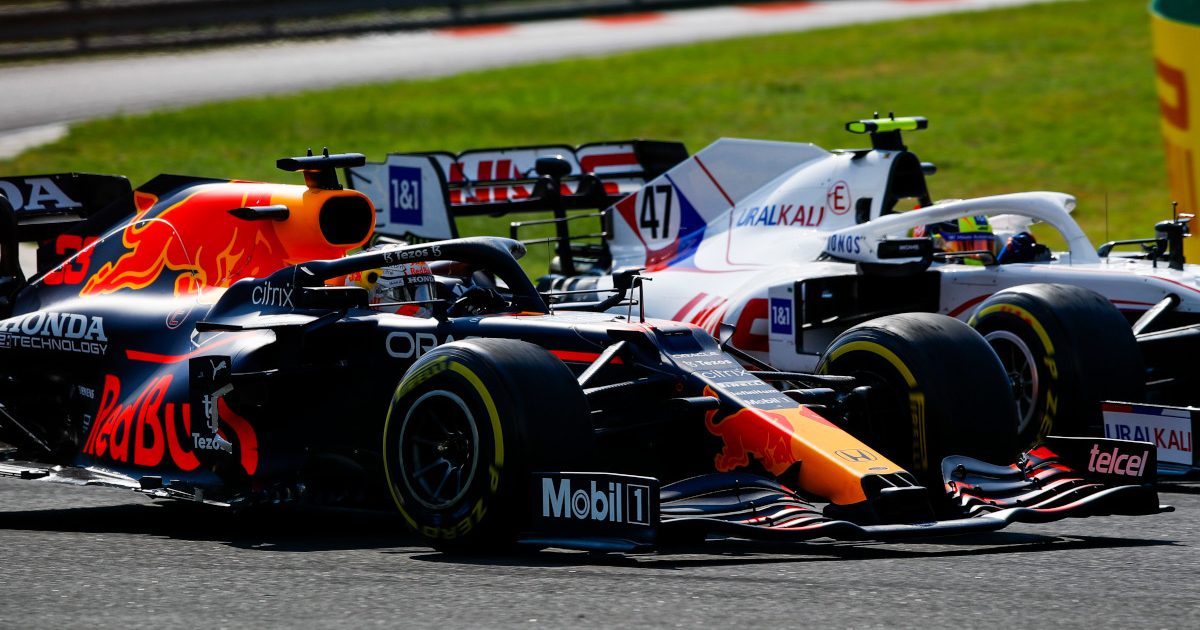 Max Verstappen's RB16B had "less downforce than Mick Schumacher" in the Haas after his lap 1 drama at the Hungarian Grand Prix.
For the second successive race weekend Verstappen was "taken out by a Mercedes", this time it was Valtteri Bottas.
Racing on a wet Hungaroring, the Finn got bogged down at the start and tried to recover positions into the first corner.
He got his braking all wrong, rear-ending Lando Norris and pushing the McLaren into Verstappen's Red Bull.
The RB16B suffered heavy damage, some of which Red Bull could replace during the red flag but a lot of which was taped up.
Back in the race but well outside the points, Verstappen found himself having to fight the Haas of Schumacher for position, the German holding his own for several laps before Verstappen finally overtook him.
Unfortunately for the Dutchman, he could only recover to 10th place, a possible ninth if Aston Martin fail or withdraw in their appeal of Sebastian Vettel's disqualification for a fuel infringement.
"The entire right-hand side of the bargeboard was missing," Horner told Sky F1.
"He probably had less downforce than Mick Schumacher, so that's brutal for us.
"I think the team they did well to get that car back out there.
"They nailed the fastest stop, Max fought for that one point and that could prove vital at the end of the year."
Two tough race starts in a row for Verstappen 😖#HungarianGP 🇭🇺 #F1 pic.twitter.com/cAbJmw2Fli

— Formula 1 (@F1) August 1, 2021
Check out all the latest Max Verstappen merchandise via the official Formula 1 store
While Verstappen was P10, Lewis Hamilton recovered from a strange restart, one in which he was the only driver not to pit for slicks, to finish third – potentially second.
The result handed Mercedes the lead in both championships.
Horner says he won't let that get the team down.
"Very frustrating but you know what, we're within the difference a first and second place in points difference as we go into the summer break," Horner added.
"We've had some hugely bad luck the last couple of races. It's been been pretty brutal in damage and parts and engines, but we'll brush ourselves down and come out fighting for the second half of this championship, because, you know,
"Obviously it's been a tough couple of weeks, but things can turn around very quickly as you've just seen."