Verstappen's 'insane feeling' being World Champion
Max Verstappen has finally reached the summit in Formula 1, describing the feeling of that accomplishment as "insane".
Verstappen had seen his lead at the top of the Drivers' standings whittled away by Lewis Hamilton as the season reached its closing stages, culminating in the pair contesting the final round in Abu Dhabi level on points.
Hamilton was on course to complete the comeback, but a Safety Car period late in the race turned the tide completely, allowing Verstappen to overtake Hamilton on the final lap and become World Champion for the first time.
Asked by Sky F1 to sum up how he was feeling, Verstappen said: "It's just insane, my goal when I was little was of course to become a Formula 1 driver and you hope for wins, you hope to be on the podium.
"When they play the national anthem, you hope that one day they play yours and when you stand here, and they tell you you are the World Champion, is something incredible.
"Especially also my dad, the special moment we had here [before the podium], all the things go back through your mind throughout all the years that you spend together, travelling of course for that goal.
"And you are here together, everything comes together in the last lap, insane, these people, my whole team, my family, my friends, my best family friends, the people I grew up with, since go karting, and the ones who pushed me to where I am today, most of them were here.
"It just sounds amazing, honestly."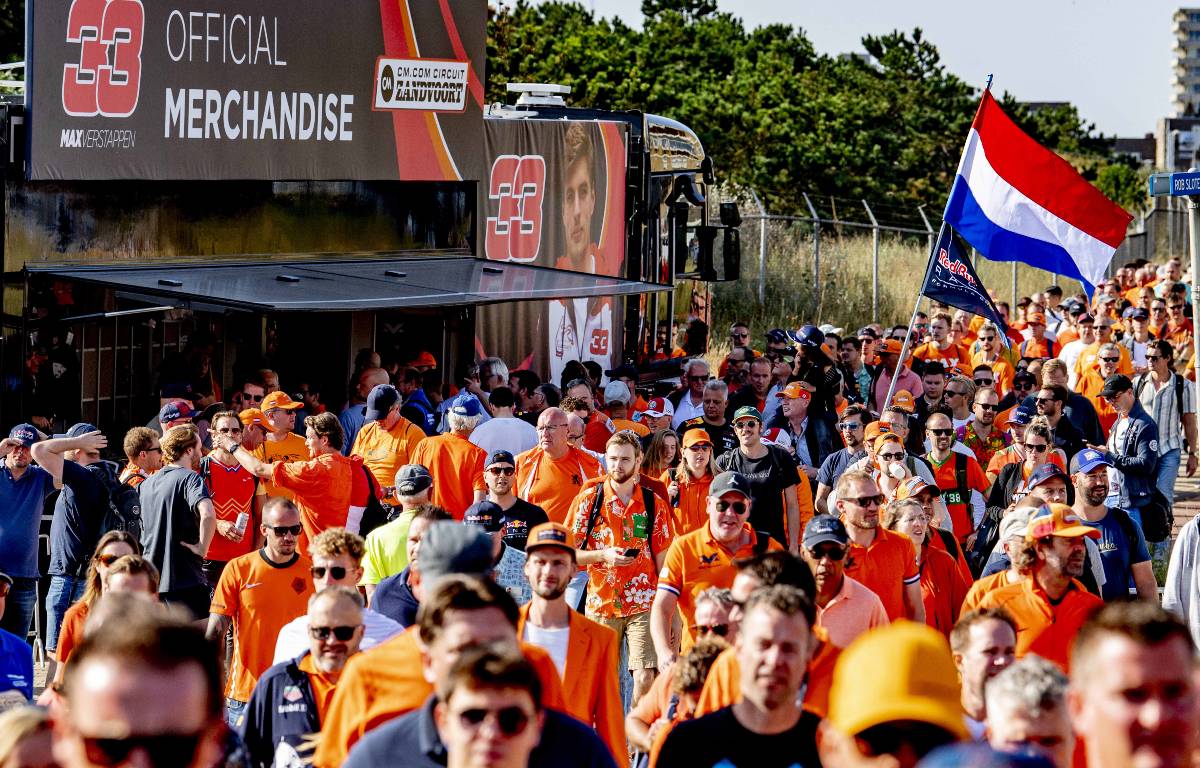 Verstappen has built up quite the army of fans, who to their credit follow the Dutchman all around the Formula 1 calendar.
And Verstappen hopes that they will continue to support him for many more years to come.
"It's incredible to see all this orange, but all over the world where they've supported me, throughout my whole career, and especially of course in Formula 1," he said.
"This support is just incredible and I hope I can do this for a very long time with the support of my great fans."
As his chances of becoming World Champion continued to grow, Verstappen only impressed more with his ability to perform under intense pressure.
In Abu Dhabi it could easily have become too much as the title looked almost certain to be going home with Hamilton at one stage, but Verstappen did not give up hope, and was rewarded for keeping the faith.
"I think of course you are nervous for Abu Dhabi, but on the other hand it's just another race where you want to do well," he said when it was put to him that he seems to have no issue with pressure, or at least hides it from rivals.
"But of course you know the outcome can determine [if] you're first or second, throughout the whole race I just tried to keep on pushing, tried to keep believing in it even though it didn't look like it, and then sometimes miracles happen."
On-track Verstappen and Hamilton clashed on several occasions, most notably at Silverstone and Monza where they ended up involved in hefty collisions.
Verstappen even admitted that there were times during the campaign when the pair hated each other.
However, a healthy respect was always there, and Verstappen said the fight which Hamilton and Mercedes brought this season was great for the fans.
"Lewis is an amazing driver, an amazing competitor," said Verstappen.
"They really made it really really hard for us, and I think everyone loved to see it.
"Of course the two teams are against each other and we had some tough times, but I think that's all part of the sport and it's emotion, everyone wants to win.
"And it could have gone either way of course, but for sure next year we'll come back and try it all over again."
Early contract extension for Verstappen?
Red Bull are looking to give Max Verstappen an early contract extension.