Max: Hamilton 'ran me out of road' in Monza crash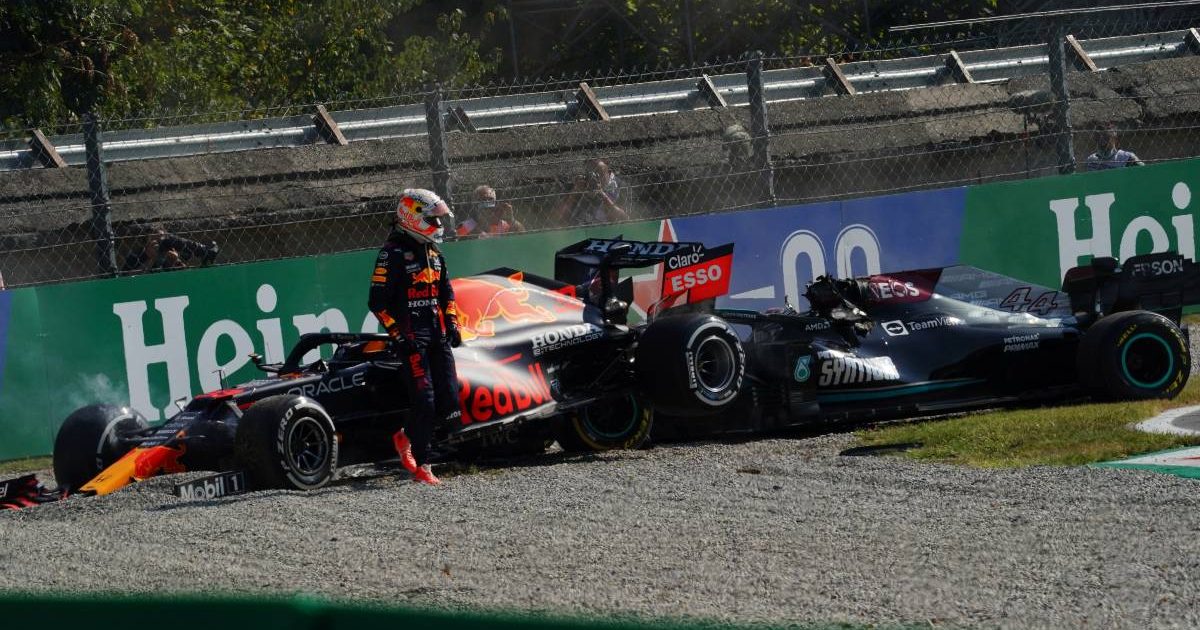 Max Verstappen wanted to race Lewis Hamilton at Monza, but instead he said the Briton pushed him off the track.

Both drivers suffered slow stops at the Italian Grand Prix, but a more severe error in the pits at Red Bull meant Verstappen went from challenging leader Daniel Ricciardo to racing his title rival Hamilton several positions further back.
Their wheel-to-wheel action did not last long though, with the pair colliding as they went into the chicane of Turns 1 and 2.
Initially on the outside, Verstappen then looked to carry the inside line into Turn 2 but Hamilton squeezed him onto the sausage kerbs, at which point Verstappen launched into the side of his rival, with both drivers then eliminated as the Red Bull ended up on top of the Mercedes in the gravel.
Verstappen was far less frustrated this time around compared to their last major shunt at Silverstone, but felt both drivers could have easily made the chicane if Hamilton had been willing to race.
"I think it was a bit worse than it looked like," Verstappen told Formula 1.
"He ran me a bit too much out of road. In the heat of the moment it's better to just walk off and everyone just to calm down. I'm sure we'll talk about it.
"Today a lot of things went wrong – strategy went wrong, pit-stop went wrong. A lot of things to analyse. A few weaknesses which we'll try to analyse and do better."
Verstappen felt the crash was avoidable, saying he wanted to race and hoped Hamilton would have worked with him on that goal.
"Of course, we realised it was going to be close into Turn 1," Verstappen told Sky F1.
"He cut across already after the white line and I had to go onto the green part to not touch, and I went around the outside.
"And of course you realise I was going for it, so he just kept on squeezing me, and I wanted to work with him because I wanted to race.
"Of course, people then automatically start talking about Silverstone, but these things happen. Of course, it was not nice at the time. I think we are all professional enough to get on with it and keep on racing each other.
"But then I didn't expect him to just keep on squeezing, squeezing, squeezing because he didn't even need to. Even if he would have left me a car's width we would have raced out of Turn 2 anyway.
"And I think he probably would have still been in front, but then he just kept on pushing me wider and wider, and at one point there was no way to go. He just pushed me onto the sausage kerb, and that's why at the end of the day we touched."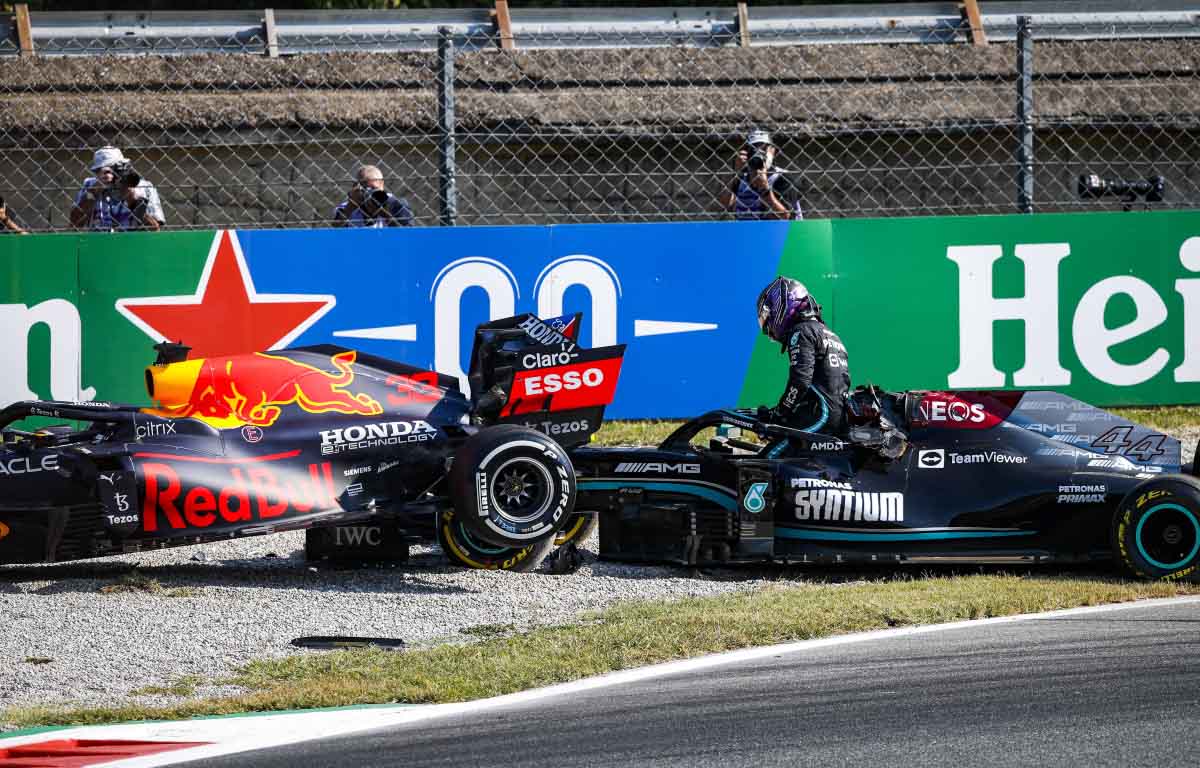 Check out all the latest Max Verstappen merchandise via the official Formula 1 store
Verstappen, who retains a five-point lead over Hamilton in the Drivers' Championship, has spoken of taking fewer risks now he is in a title fight.
But asked if this incident was a case of Verstappen not sticking to his own words, he responded: "Well, like I said, you need two people to work together.
"So if one guy is not willing to work, what can you do? It's still going to happen."
The stewards later adjudged Verstappen to have been at fault for the incident, giving him a three-place grid penalty for the Russian Grand Prix.