Max Verstappen tells rivals to 'keep your mouths shut' in budget cap drama
Max Verstappen has told Red Bull's rivals to shut up about the team's alleged budget cap breach, the driver confident they did not overspend.
Red Bull have found themselves in the midst of a budget cap saga, the team said to have overspent last season as they raced to the Drivers' Championship title.
That, as to be expected, has not gone down well with Mercedes, who feel they were robbed of the title in the Abu Dhabi finale.
Other rivals have also spoken out, saying if the rumours are true then Red Bull also gained a march into this year's all-new ground-effect aerodynamic era.
It's an advantage Toto Wolff reckons could be a "cascade of events that can be influential in all three championships", 2021 to 2023.
"It's heavyweight, massively heavyweight," he added.
For now, though, it is all just a rumour as the FIA will not release the reports until Wednesday.
Rivals have urged motorsport's governing body to throw the book at Red Bull, or any team for that matter, if they are found guilty of breaching the cap.
In Red Bull's case, that could cost Verstappen his World title.
Asked about the speculation, the Dutchman told The Race: "I know where it comes from, so for me it's okay."
Pressed as to whether he was worried, the driver said: "Well, with what I hear from the team, yes.
"Of course, then other teams start to talk about it while they have no information and I find that a bit silly.
"Just keep your mouth shut."
If, and again it is an if, Red Bull are guilty and Verstappen loses the 2021 title, it would of course go to Lewis Hamilton, the Briton's record-breaking eighth.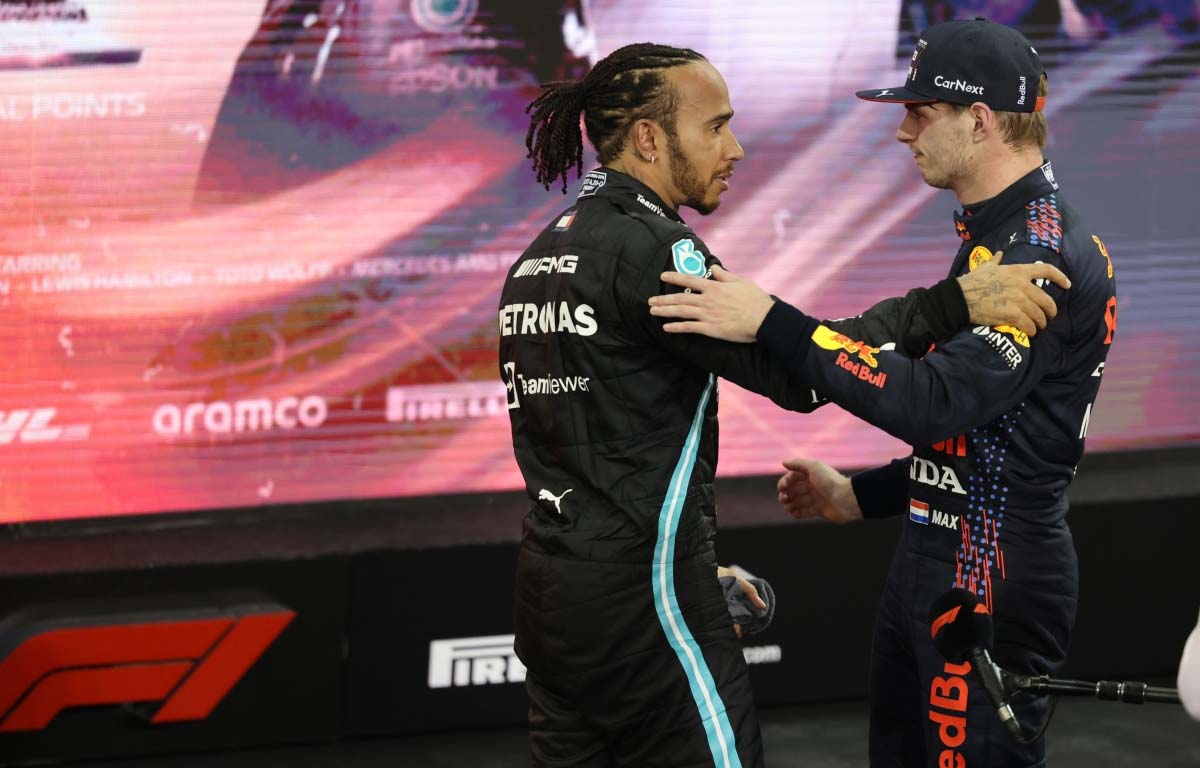 Asked about the prospect of that happening, Hamilton said: "I'm not really giving it much attention, to be honest. It's all whispers at the moment. I don't know enough about it to be able to make a sensible comment.
"I'm not thinking particularly anything. I'm proud of my team for the diligence they have done to run to the rules.
"And I honestly have full confidence in Mohammed [Ben Sulayem] in the way he's conducted himself to this point and in terms of being strict and being clear with the rules.
"The rules are rules and for those sort of things, which can lead to real alterations in terms of car performance, those sorts of things, we definitely have to take it seriously.
"But as I said, I don't know if it's true or not, so we'll see."
Read more: Toto Wolff brushes off Red Bull budget cap defamation threat as 'noise'