Verstappen not impressed giving Norris a tow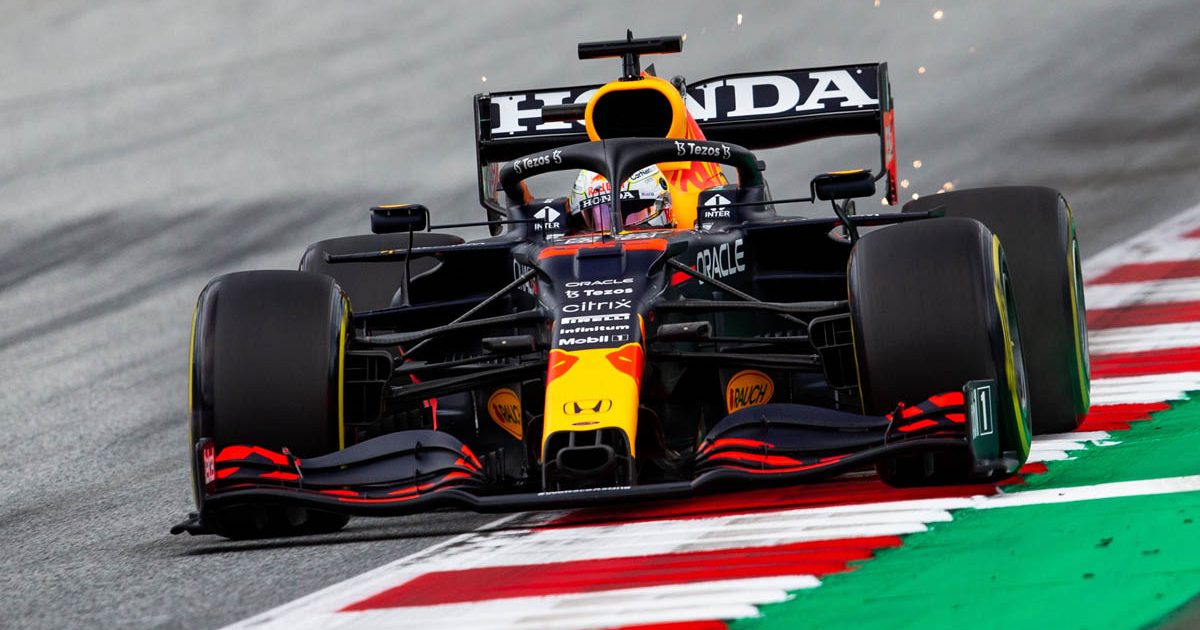 Christian Horner revealed that Max Verstappen's annoyance over team radio after qualifying on pole came as a result of offering a tow to McLaren's Lando Norris.
While Verstappen earned his third consecutive pole position by qualifying P1 for the Austrian Grand Prix, Norris was only 0.048s shy of getting his first Formula 1 pole position.
Norris will certainly make do with his first start on the front row in his McLaren by qualifying P2, Verstappen aired his frustration after qualifying finished as to how he wasn't on pole by a larger gap.
"We will never, ever do that again – us go first," he said on team radio. "It was P1, but we'll talk about it later."
While he remains on pole, he didn't expand too much into why he was frustrated after the session finished.
"I think Q3 was pretty bad," he said. "Of course I'm happy to be first, but not the way we got it. It's something to look into, but of course, to be twice on pole here nevertheless is very good."
Horner was on hand to clarify where Verstappen was left angered, however, despite putting his car on pole for Sunday's Austrian Grand Prix.
"With Max, he's always looking for that little bit more – he felt there was more in the car today," Horner told Sky Sports F1 after qualifying.
"He had a slight lock-up on the first run, so we wanted to give him clean air for the last run. And that meant he ended up at the front of the queue.
"And when you're at the front of the queue, you're creating a hole in the air, and that gave Lando behind him just a slight tow.
"So that's what he was a little frustrated about at the end there, but nonetheless, [it was] a phenomenal performance – and to have Checo up there as well ahead of the Mercedes is a great team result."
The Orange Army are nuts 😂

Absolutely fantastic to see a packed house at the Red Bull Ring 😍 #F1 pic.twitter.com/6mbDBde8SK

— Planet F1 (@Planet_F1) July 3, 2021
Check out all the latest Max Verstappen merchandise via the official Formula 1 store
Nonetheless, by the team starting P1 and P3, they will have a significant advantage over their Mercedes rivals heading into Sunday's race, but the Red Bull team principal was quick to acknowledge just how tight the margin was between Verstappen and Norris.
"It was mighty close with that McLaren. For any comments about the Mercedes engine – it's certainly going well in the back of the McLarens," Horner quipped.
"They have ballistic straight-line speeds so I'm sure they're going to be a factor tomorrow, but to have both cars ahead of the Mercedes here, we don't know what the weather's going to do tomorrow, we're going to react to that, but it's a phenomenal starting position."
Follow all the action from the Austrian Grand Prix with the PlanetF1 live centre