Verstappen 'needs to know the rules, it's his job'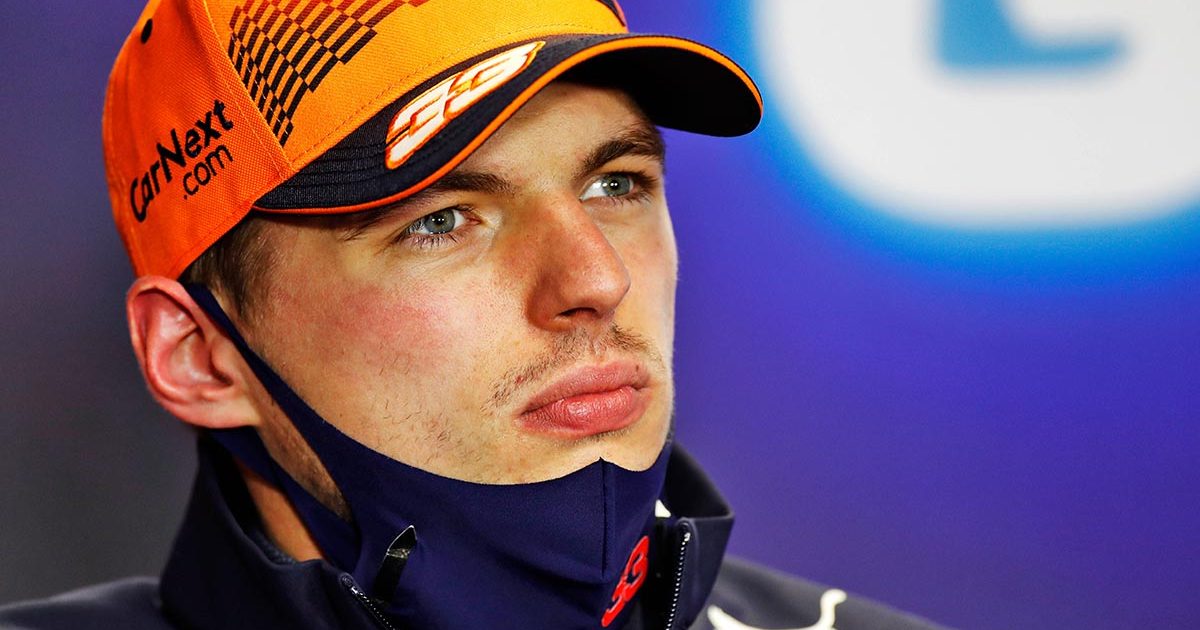 Sky F1's Karun Chandhok says Max Verstappen can have no excuses for seeing his fastest lap deleted at the Portuguese Grand Prix.
There are fine margins between Mercedes and Red Bull so far this season as they battle it out for the World Championship titles, but track limits are beginning to have a greater impact on the results, especially in the case of the Dutchman.
Forced to give P1 back to Lewis Hamilton in Bahrain after the stewards deemed Verstappen overtook the Mercedes driver off the track, the Red Bull man has now seen a pole position taken away from him and a point for fastest lap removed, too, during round three at Portimao.
Verstappen, who was initially unaware in his first post-race interview that the extra point went to Valtteri Bottas instead, felt it was an "odd" decision by the stewards to take the fastest lap reward from him "because they were not checking track limits at Turn 14".
But Chandhok said the FIA did make it clear heading into qualifying day that they were in fact monitoring track limits at Turn 14 following events during Friday's practice sessions.
"It was a slam dunk for the stewards," Chandhok said in his analysis on Sky F1.
"It was unfortunate for Max that he did not realise that they changed the track limit rules there from Friday to Saturday, but that's part of his job.
"He needs to know these rules, he needs to know that the stewards are looking at track limits there and that has cost him a Championship point."
Max Verstappen hopes we have seen the last of Formula 1 in Portimao…https://t.co/Eb9b1FVD7v #F1 #PortugueseGP pic.twitter.com/dxPAX0ORes

— Planet F1 (@Planet_F1) May 2, 2021
Check out all the latest Max Verstappen merchandise via the official Formula 1 store
Meanwhile, Red Bull boss Christian Horner continued to share his frustrations over what he feels is an inconsistent policing of track limits from the stewards.
"At the moment it's okay to do it in some places and not in others and it's confusing for us," Horner told Channel 4.
"So I'm sure it is for the viewers [as well] trying to explain if something is okay or not. We just need to come up with a simple system.
"Put some gravel there. Then there will be a physical penalty if a car goes off track.
"I think the problem is that the tracks are trying to accommodate the bikes and the Formula 1 cars. We've now ended up in this situation where it is too easy [for us] to run there and there's no [strict] penalties, just variable ones from the FIA."
Verstappen, who never wants to come back to Portimao again, is eight points behind Hamilton in the World Championship standings heading into round four at the Circuit de Catalunya.
Follow us on Twitter @Planet_F1, like our Facebook page and join us on Instagram!