Marko: 'Verstappen a better overtaker than Hamilton'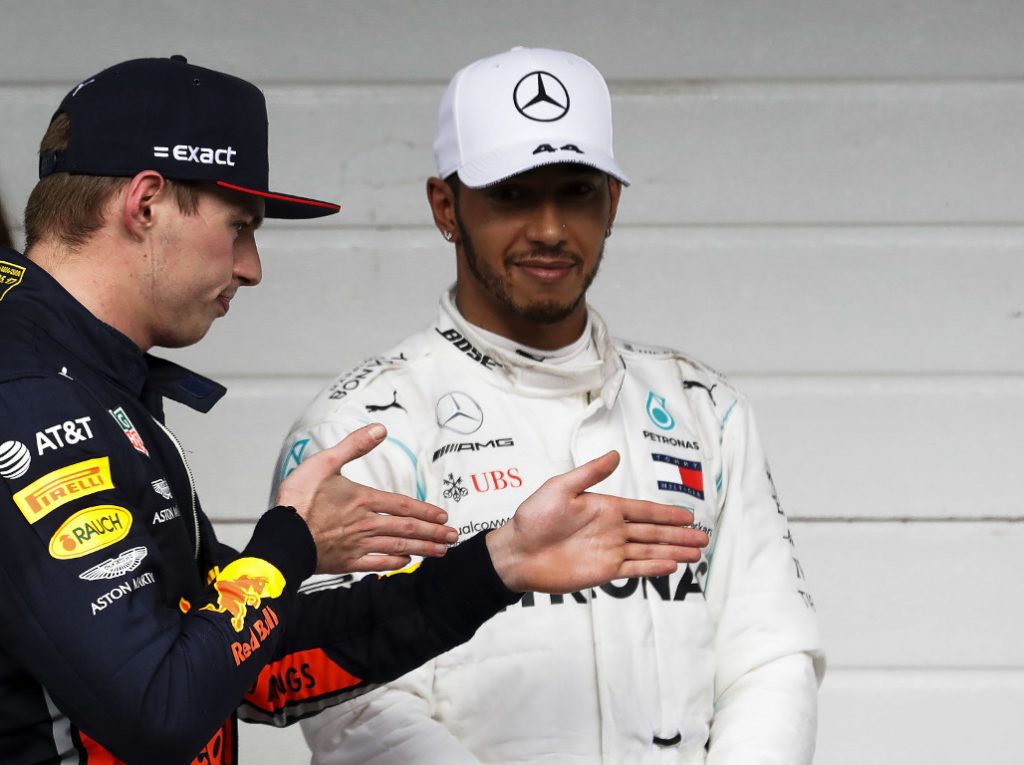 Helmut Marko has said Red Bull were keen to have reverse grid races because Max Verstappen is a better overtaker than Lewis Hamilton.
Reverse grids were discussed between team principals and Formula 1 bosses as there was a desire to spice up the second races at the circuits that are due to host back-to-back events – currently the Red Bull Ring and Silverstone.
But the formats for both races are staying exactly the same because Mercedes blocked reverse grids from happening, labelling them a gimmick whilst Silver Arrows boss Toto Wolff likened the idea to taking "a baseball bat to the sport".
Marko said that he and Red Bull were keen advocates of reverse grid races as they would back their star driver Verstappen to finish ahead of Hamilton in the overtaking battle from the back.
"If you want to do something like that [reverse grids], then now is the time. It's all messed up anyway," Marko told Auto Motor und Sport.
"I believe that Verstappen overtakes better than Hamilton. Max is used to this kind of thing so that's why we voted for it. I knew that Mercedes was against it.
"Their strategy is to drive in front. They have that under control.
"Fighting from behind would have been uncharted territory for them."
Celebrate the return of F1 with 25% off annual F1 TV subscriptions! Click here to subscribe
Marko also underlined the importance of the Red Bull Ring and how it has stepped up to help get the Formula 1 season underway.
"Without us, the season would not have got off to a good start," he added.
"Someone had to do it. Someone had to prove that it was possible.
"Melbourne failed to do so three hours before the first practice session. The Grand Prix of Bahrain, Vietnam, China, Holland, Spain, Monaco, Azerbaijan, Canada and France were either cancelled or postponed.
"At times you had to fear that this season would be completely ruined. That's why it was important that someone demonstrated that it could be done."
Marko continued by giving an insight into just how strict the protocols are at the Red Bull Ring in order to ensure health and safety is of paramount importance.
"I have to stay at the hotel in Spielberg," he said.
"It's the first time I can't go back to Graz. I'm not even allowed to talk to our Formula 2 and Formula 3 drivers because they have to live in a different bubble.
"But the two races in Austria are the model event for the rest of the season. This has to work.
"If it works for us, there's a good chance that the season will go well.
"If we hadn't put it together like this, the rest of the season would have been questionable."
Follow us on Twitter @Planet_F1 and like our Facebook page.