Max: Hamilton comments 'show he doesn't know me'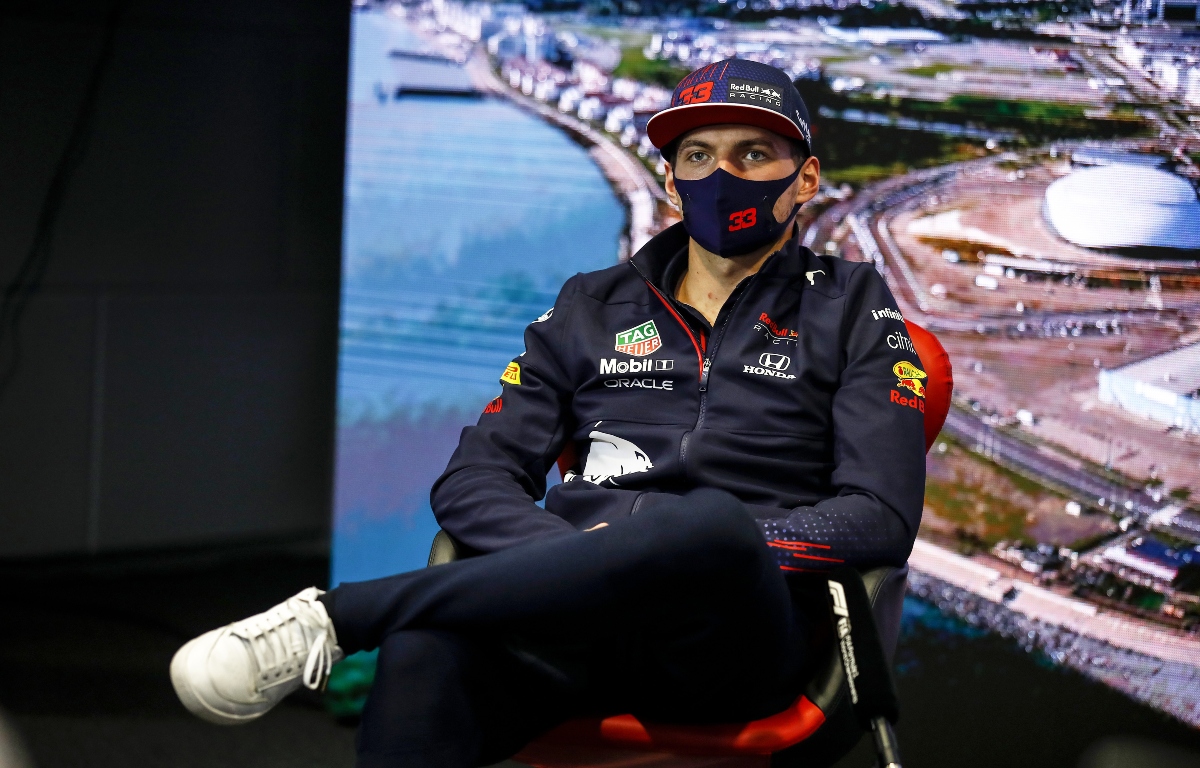 Max Verstappen says Lewis Hamilton's claim that the Dutchman may be nervous fighting for his first title shows the Briton "doesn't really know" him.
The Red Bull driver is locked in his first ever title fight in Formula 1 this season, currently leading Hamilton by five points in a tight battle.
Things have not been perfect for him though, with one of the low points of the year coming last time out at Monza where he and the Mercedes driver crashed out and Verstappen was given a three-place grid penalty for his role in the incident.
Ahead 0f the next race at Sochi, Hamilton suggested the 23-year-old was feeling the pressure.
"Obviously he won't admit to it and I won't make an assumption," Hamilton told reporters in Russia.
"But I remember what it was like when I had my first one [title battle]. And it [the pressure] definitely mounted up. It was difficult. It was intense. I was going through a lot of different emotions, I didn't always handle it the best.
"And that's to be expected. There's a lot of pressure from you working in a big team, a lot of self-expectation and pressure because the desire to win is huge.
"So I empathise and understand that. But I know we will continue to grow from this."
F1 TV are offering PlanetF1 readers 10% off both monthly and annual subscriptions! In order to claim this fantastic discount, click the following link and use the promo code PLANETF10 at checkout!*
*The offer ends at midnight on September 26 and excludes Netherlands
Incoming 📸 Championship leader 🇳🇱 #RussianGP pic.twitter.com/FxutuTozNG

— Red Bull Racing Honda (@redbullracing) September 23, 2021
Verstappen has denied having any nerves though, and feels Hamilton believing he does shows the seven-time World Champion does not really know him.
"Yeah, I'm so nervous I can barely sleep. I mean, it's so horrible to fight for a title. I really hate it, yeah," he said sarcastically.
"No, I think if someone knows me, I think I'm very relaxed about all those things and I really can't be bothered. I'm very chilled.
"It's the best feeling ever to have a car, a great car, where you go into every weekend and then you can fight for a win. It doesn't matter if you're just leading a championship or not.
"I think those comments, I mean…it just shows you he really doesn't know me – which is fine. I also don't need to know him, how he is, fully.
"I just focus on myself and I really enjoy it out there in front, and hopefully of course we can do that for a very long time."
Verstappen also does not think the situations are comparable as he is far more experienced than many were in the past when they contested their first title battle.
"I think, for my age, I'm already way ahead compared to the people back in the day," he said.
"I also of course had a completely different school, especially from my dad, in terms of experience, so I think I'm very cool and I mean it's great to fight for a championship."
Hamilton and Verstappen won't change their approach
Hamilton and Verstappen won't change their approach
We're into the final stretch of the season now. Don't expect either Hamilton or Verstappen to change how they approach each other.