Max Verstappen: People have told me Lewis Hamilton doesn't use my name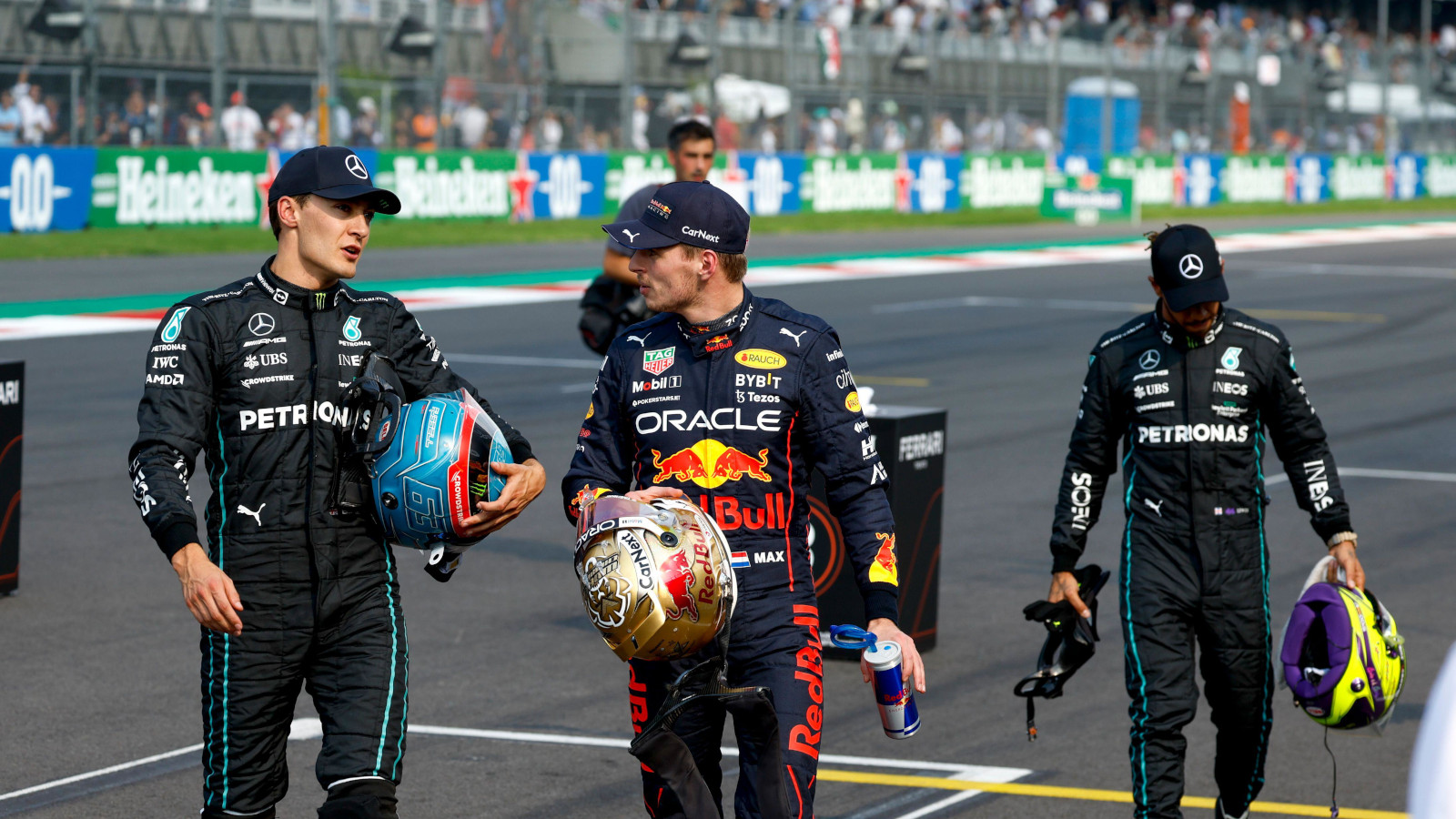 Max Verstappen insists he respects Lewis Hamilton and all that he has achieved in Formula 1, but he doesn't believe that respect is returned.
Last season the rivalry between Verstappen and Hamilton ignited on the Formula 1 stage, the two protagonists racing wheel-to-wheel for the World title.
Trading P1s in the results and paint on the track, the two were involved in two huge crashes which only added fuel to the fire.
There was, it's fair to say, very little love lost especially when the title was decided in controversial circumstances at the season finale in Abu Dhabi.
Verstappen took it with a last-lap-of-the-season pass with Hamilton denied a record-breaking eighth.
And although the two haven't seldom been on the same stretch of tarmac this season, the rivalry continues with Red Bull's budget cap breach thrown into the mix.
While Hamilton said prior to Red Bull's penalty he doesn't want Verstappen stripped of the 2021 World title, he has made his thoughts on how it was won abundantly clear.
Verstappen, though, says despite the rivalry he still respects what Hamilton has achieved but doesn't think it's repaid.
"People have told me that he doesn't use my name," said Verstappen in an interview with The Mail on Sunday.
"I was always taught that you have to respect what people have achieved in sport. I have no problem with what Lewis has achieved. He is one of the best ever.
"I know it is not only the car he has been driving. That helps. We all know that, but you still have to beat your team-mate and Lewis has done that consistently.
"I think you have to acknowledge the person has done an amazing job as well."
Alonso has tweeted to say "all the titles are amazing, well deserved and inspiring", after comparing how Lewis Hamilton and Max Verstappen won their titles. #F1https://t.co/3t8gsfoQgB

— PlanetF1 (@Planet_F1) October 29, 2022
But in the midst of Verstappen's double World titles the Red Bull driver has come in for a fair amount of stick, not only because of Abu Dhabi but also the cap breach.
With the latter all the talk in the last month, Verstappen was heckled during a fan event at the Circuit of The Americas with a section of the crowd chanting "cheater".
Asked about that, he said: "It's not like football and all the abuse in the stadiums.
"It's probably just frustration that has built up among fans of their particular driver who is not doing so well, or they don't like me.
"I am not here to be liked and it's not going to ruin my day. I am having a great time with my team. People can say what they like, but I am here to perform."
But with every race win and World title that comes his way, so too does fame.
That's something the 24-year-old says he could do without.
"Fame was not anything I looked into when I was a kid. I never wanted to be known. I wish I could walk around and nobody would know me," he said.
"Actually before Suzuka, I went to Tokyo and was not recognised too much. It was amazing. I can hardly think of the last time I could do that in a major city.
"People are always nice and I understand they want something from me. But from my perspective it would be nice to be left alone."
Read more: Fernando Alonso clarifies comments on Lewis Hamilton's titles having 'less value'