Max saw Hamilton 'was fine' as he left crash scene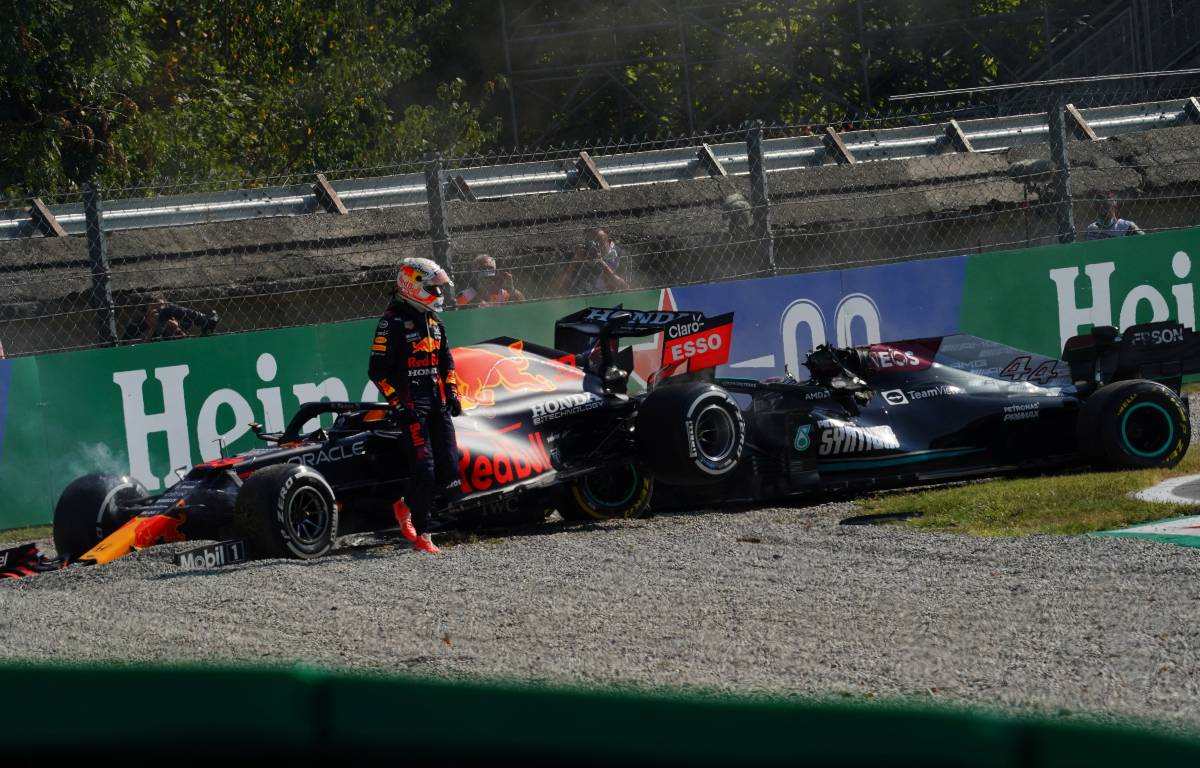 Max Verstappen saw Lewis Hamilton was not badly hurt after their Italian Grand Prix crash before walking away.
The title protagonists came to blows in a big way for the second time this season, ironically on a sprint qualifying weekend once again, with the pair ending up beached in the grave at Monza's Turn 2.
Hamilton would exit the pit lane in-line with Verstappen as both went into the Rettifilo chicane desperate to emerge ahead.
Verstappen took the outside line into Turn 1, trying to maintain that line to go up the inside of Hamilton at Turn 2.
He would run out of road though, hitting the sausage kerb and jolting into the side of Hamilton and coming to rest on top of the Mercedes.
The exchanges afterwards were not as fiery as we saw back at Silverstone, but Hamilton did say he was surprised that Verstappen did not even check if he was okay.
"I did see Max get out and just walk by," he said.
"I found that a little bit surprising, because ultimately I think when we go out, and when we do have incidents, the first thing we want is make sure if the guy that we crashed into or we collided with is okay.
"But the good thing is I was able to get out. "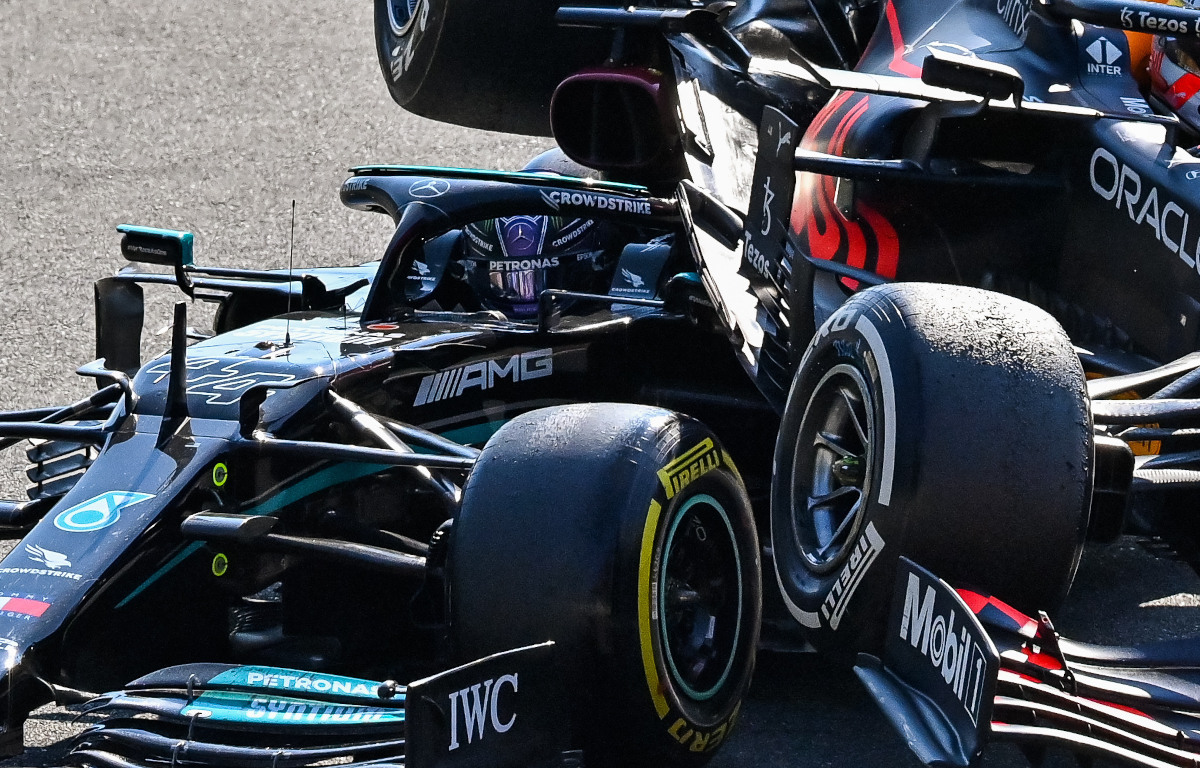 Check all the latest 2021 teamwear via the official Formula 1 store
Verstappen explained though that he saw Hamilton "was fine" as he walked past the stricken Mercedes on his way back to the Red Bull garage.
"No, Lewis was fine," Verstappen responded when asked if he could have done more after the crash, as quoted by Speedweek.com.
"He was still trying to drive backwards when I was already out of the car. So if you're not doing well, you don't do that."
Hamilton credited the Halo device after the crash, having received a whack on the head as a rear-wheel on Verstappen's Red Bull passed over his helmet.
It was an incident which could easily have ended in disaster, but Verstappen does not see a need to change the ways in which they battle, saying he and Hamilton are "professionals" and will move on.
"I don't think so. We are both professionals," he replied when asked if a change of approach to racing Hamilton was coming.
"Sometimes these things just happen. Nobody wants that. But sometimes it happens in the heat of battle."
PlanetF1 verdict
Did Max Verstappen deserve his penalty or racing incident?
Did Max Verstappen deserve a penalty for his crash with Lewis Hamilton?