Max Verstappen has 'no desire to deny' that Lewis Hamilton is 'one of the greatest drivers ever'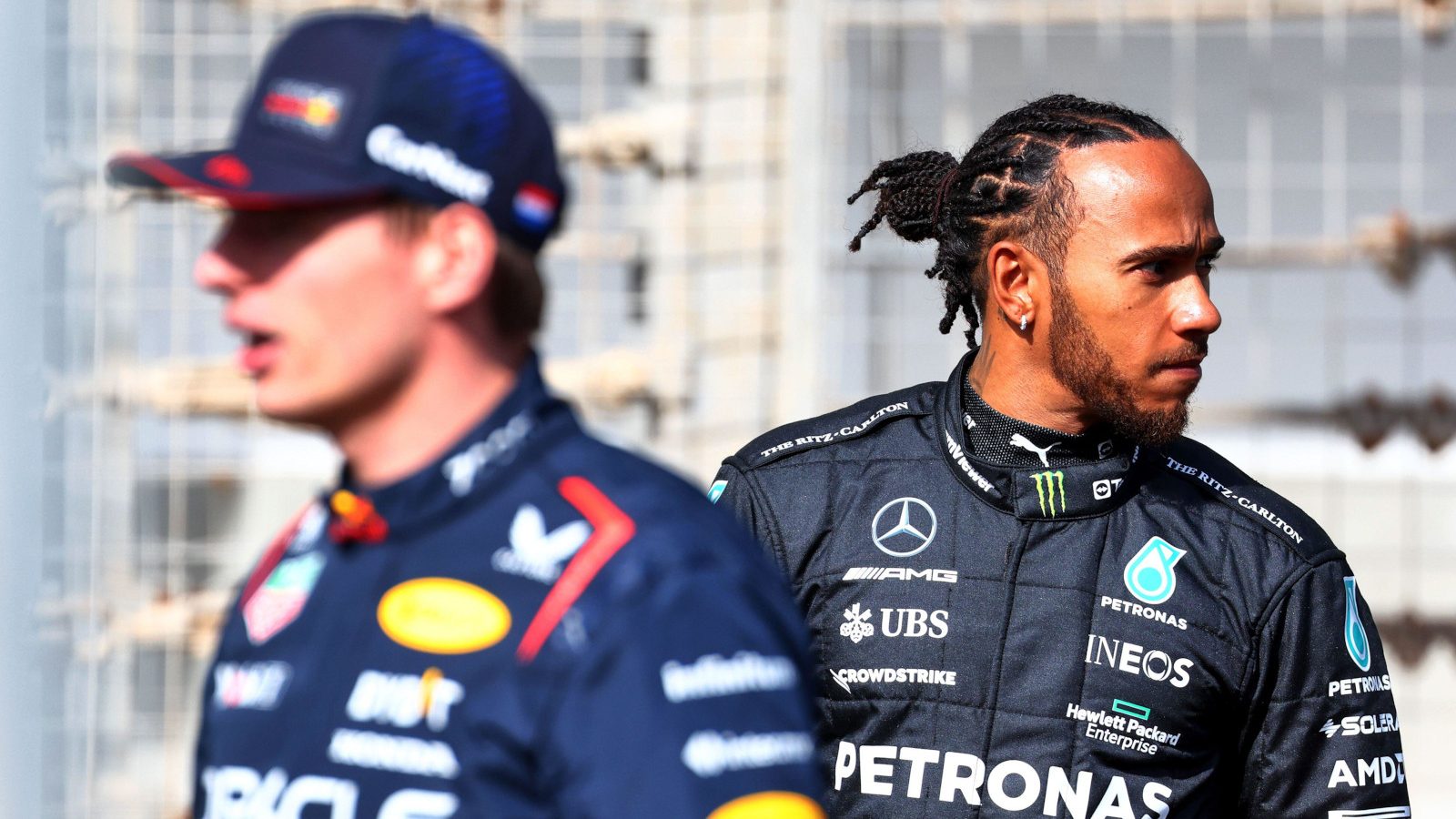 Max Verstappen says he won't deny Lewis Hamilton is one of the "greatest drivers ever", saying his talent is the reason he has stayed "on top of his game" for so many seasons.
Following their 2021 championship battle in a season in which Verstappen and Hamilton recorded two huge crashes, much has been written – and speculated – about the two protagonists' relationship.
Some days it seems even they weren't sure where they stand with the other.
Speaking earlier this year Hamilton said that while he "respects" Verstappen, "maybe he has a problem with me. But I am not sure about that and I actually assume not. Although I can't speak for him."
Verstappen, though, has often used the word "respect" when speaking about Hamilton, last season calling the Briton "one of the best ever."
It's an opinion he stands by today.
"I don't think we have a difficult relationship at all," he told the Daily Mail. "It is quite straightforward. It's just that with others you have a closer relationship.
"It depends to an extent on how you live your life, and perhaps we are not similar in that regard.
"Of course, we had a big rivalry in 2021 but ultimately we do have a lot of respect for each other.
"He is definitely up there as one of the greatest drivers ever. I have no need or desire to deny that.
"Consistency is his key, and staying on top of his game. That is not so hard when you are so talented; it doesn't take a lot of effort to do that.
"The way he has managed his championships is very impressive. He has stood up when he needed to and made the difference."
PlanetF1 recommends
Martin Brundle: Lance Stroll will 'have more than sore wrists' if he races Alonso like Vettel
Helmut Marko predicts Red Bull vs Aston Martin showdown in Bahrain
Mick Schumacher won't be watching Drive to Survive: 'That's a personal choice'
Fascinated by Fernando Alonso's passion for competing
This season Verstappen could find himself facing a new foe in the title race, Fernando Alonso.
Although the double World Champion has not won a grand prix since the 2013 season, Aston Martin was the most hyped team during pre-season testing with that pace carrying through to the season-opener in Bahrain.
Verstappen is impressed with the 41-year-old's very evident passion for racing.
"Fernando even raced against my dad!" Verstappen said. "He is 41 and a completely different generation. We have flown to races a few times and I have got to know him a little better.
"What I find really fascinating, beyond the enormous talent he has shown over all the years, is how passionate he is about wanting to perform at the highest level even now.
"And there is his general love of motorsport: helping develop junior drivers and running his go-kart team.
"His passion to race and to perform, even if it's not F1, such as doing the Indy 500 and Dakar, it's something nice to see. He is generous to younger drivers and we get on well despite the age difference — that shows age doesn't matter at the end of the day."
Charles Leclerc 'will never give up'
Pundits are once again expecting Ferrari and Charles Leclerc to be in the hunt for the World title, the Monégasque driver finishing runner-up to Verstappen last season.
While these days the two can often be seen having a chat and a laugh, Verstappen revealed it wasn't always like that.
"Charles and I had a tough relationship to start with in go-karting. The beautiful thing is Charles is also someone who will never give up. That's why we initially clashed quite a bit," he said.
"We were both fighting at the front and wanted to win. And at that time we weren't really communicating because we were young, in our teens.
"But over time our relationship has grown and we really respect each other. We sometimes see each other in Monaco, in a restaurant or wherever.
"Charles has always been fast over one lap. He can put everything together. He is not afraid, either. He is happy wrestling the car.
"It doesn't matter if it snaps out a bit. He has confidence in his ability and that's what makes a great F1 driver."