Max on Hamilton: 'Sometimes we did hate each other'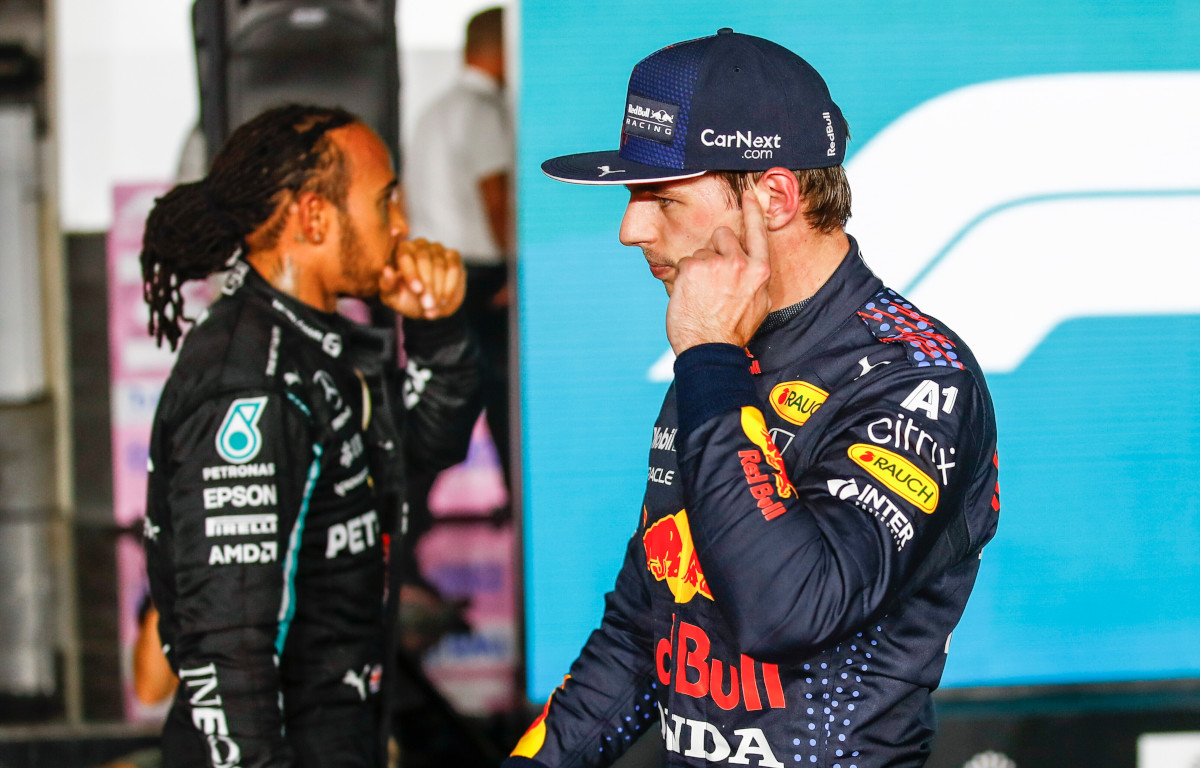 Max Verstappen has conceded that he and Lewis Hamilton "hated each other" at times during the 2021 season – but that was to be completely expected given the circumstances.
The title battle between Verstappen and Hamilton will go down as one of the fiercest fights in Formula 1 history, the duo level on points after 21 arduous rounds before the Red Bull driver clinched the title in some of the most controversial circumstances ever witnessed in the sport.
But with Mercedes withdrawing their intent to appeal the result and Verstappen united with his World Championship title at the FIA Prize Giving Gala on Thursday night in Paris, the dust is finally starting to settle on an epic campaign which featured plenty of on-track flash points between Verstappen and Hamilton.
Now is the time for reflection before we do it all again in 2022 and Verstappen has been doing exactly that by giving his thoughts on the relationship he has had with Hamilton throughout their title duel.
"You look each other in the eye," Verstappen told BBC Sport. "You don't say a lot but you do relate a lot and you really appreciate the fight.
"Sometimes we did hate each other, but that's fine. That's the competitive spirit of both of us. He is an incredible driver.
"Emotions run very high. It has done before throughout the season, so I think that's normal.
"What was nice was that immediately after the race, he came up to me. We had our moments throughout the year when we clashed but we really respect each other.
"We have pushed each other to the limit. Most of the time – all the racers – we were on the limit of what we could do, what the car could do.
"Also for the teams, they were under pressure to make the right calls. We always have to deliver our best otherwise we knew the other guy would beat us. We can look back at it and really cherish that.
"It must have been incredibly tough on Lewis and the team but he has won seven titles so maybe that comforts him in a way. Next year I'm sure he will be delivering to his very best, which is a very, very high level.
"It depends on how our cars are but personally I hope [the rivalry with Hamilton continues]. He's been an amazing competitor. It has been a real pleasure driving against him."
There are some very slight suggestions that Hamilton is considering his future in Formula 1 following the way in which the World Championship title slipped from his grasp on the last lap at the Yas Marina circuit – something that Mercedes boss Toto Wolff alluded to in a press conference on Thursday.
Verstappen is hoping that Hamilton does stick around and he sees "no reason" for him to quit.
Horner felt Mercedes had no grounds for FIA appeal
Christian Horner believes that Mercedes had no grounds to appeal.