Verstappen shuts down 'Max v Lewis' face-off hype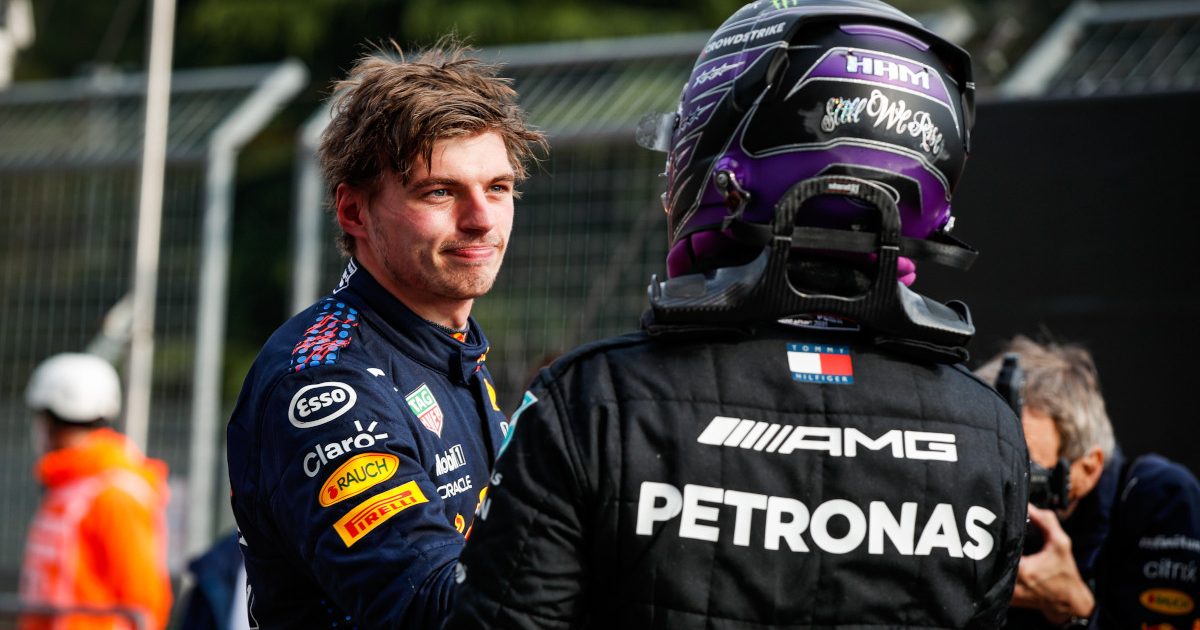 Max Verstappen is not buying into the narrative that the 2021 season is a title showdown between himself and Lewis Hamilton.
Hamilton and Verstappen have been the main contenders for wins in the three races so far this season and Verstappen is closest to Hamilton in the World Championship standings, suggesting they are the two title rivals in 2021.
However, Verstappen does not see it like that and was not prepared to feed the hype machine when discussing the potential season ahead.
📺 𝑵𝑶𝑾 𝑺𝑯𝑶𝑾𝑰𝑵𝑮: Hamilton v Verstappen: Portugal Edition#PortugueseGP 🇵🇹 #F1 pic.twitter.com/3JmM0EjEO9

— Formula 1 (@F1) May 3, 2021
Check out all the latest Lewis Hamilton merchandise on the official Formula 1 store
"Personally not," Verstappen said via Channel 4 when asked if he could feel the brewing of a special season.
"I'm just very relaxed. I'm not stressed or anything, thinking about how this can be really an exciting season. I just go home and do my thing.
"It's not the first time I've been in this position. In Formula 1 yes, but not before.
"This is of course what I want but I don't need to put extra pressure on myself to perform. I know what I can do and when it gets to a race weekend I will try the best I can.
"For me, it works. If it happens, it happens but if it doesn't, then it doesn't.
"I understand, though, that people look at it differently.
"I saw on Twitter recently 'round two of the battle between 'Lewis and Max'. I know they want to hype it up but I'm like 'come on guys'.
"I don't see it like that. It's more than just me against Lewis or Lewis against me."
Asked what it would mean to him if he won the World Championship title in 2021, he replied: "Well that's what you do it for in Formula 1.
"I'm here to hopefully win a title, at least, because that has been the goal. Of course it is great to win races now and again, take pole positions or whatever, but of course it will be, let's say, a perfect job once you can claim a title.
"I think we do have a good shot but we've only done a few races and so many things can happen still, so we just have to make sure we are on top of it."
Verstappen heads into round four at the Spanish Grand Prix with an eight-point gap to Hamilton, who is top of the standings.
Follow us on Twitter @Planet_F1, like our Facebook page and join us on Instagram!