Max Verstappen felt like he was 'on ice' as he suffered Mexico spin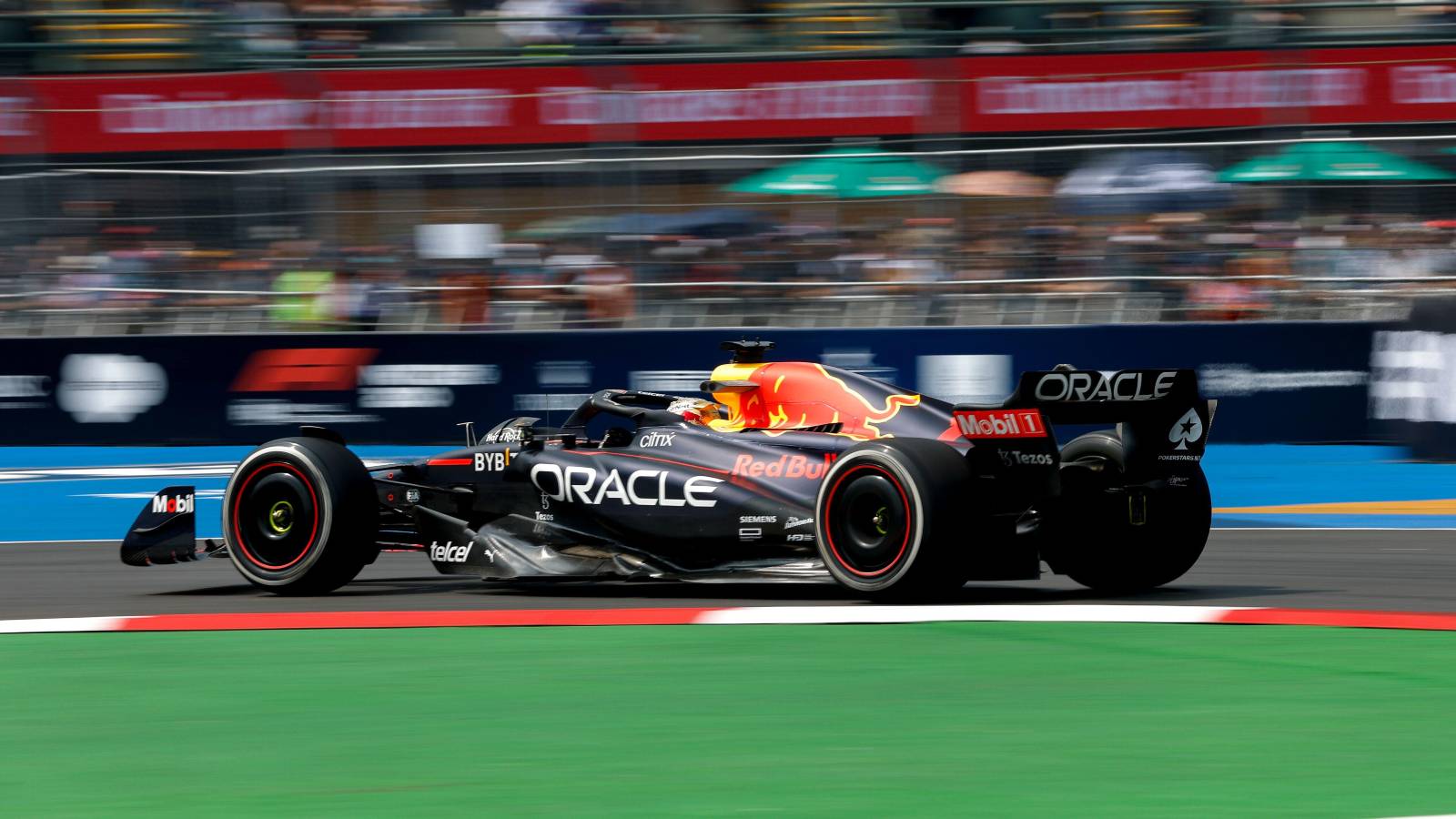 Venturing off the racing line, Max Verstappen found there was a major lack of grip and sent his Red Bull for a spin in Mexico practice.
Wrestling with the RB18 during FP1, it seemed several times that Verstappen was going to keep his challenger facing the right way, but the back end would eventually step out, leaving him with no choice but to accept the spin.
Fortunately, he avoided the barriers and continued on his way, finishing that session P4 and on an identical lap time to that of team-mate Sergio Perez.
Speaking to reporters after Friday practice concluded in Mexico, Verstappen spoke of how he ultimately had to take the spin and keep out of the wall, which he achieved.
"Yeah I just had a moment and as soon as I came a bit off-line it as like ice," he said. "So I was just drifting left, drifting right, and I decided at one point when it goes just hold the brakes but not hit the wall."
Verstappen said that the 2023 Pirelli prototype tyre testing in FP2 makes it harder for everyone to get a feel for which of the current compounds are working well.
But, from his single run on the soft rubber, Verstappen felt "everything was alright", though the harder compounds do not seem to be as generous.
Asked how tricky it is to get the tyres in the window here, Verstappen replied: "Well, I mean on the soft everything was alright, but we only had one run on them and then FP2 we had to do the tyre testing again.
"So that makes it a little bit more difficult and more unknown again like last weekend for everyone.
"But yeah, the harder compounds are a bit more tricky."
Nonetheless, despite picking up "very limited information" from his Friday running, Verstappen found no issues of note.
"We have very little information, but for what we tried everything was working quite okay," he concluded.
There's our pit board 🥰 #MexicoGP

📸 @F1 pic.twitter.com/Lb9B8rvX3E

— Oracle Red Bull Racing (@redbullracing) October 28, 2022
Verstappen's team-mate Sergio Perez expects Ferrari and Mercedes to offer stern opposition if he is to go for pole and the win at his home race.
Just 0.142s separated the Ferraris, both Red Bull drivers and Mercedes' Lewis Hamilton come the end of FP1.
"It was a tricky day as usual in Mexico with the altitude, everything is floating around, so fairly easy to make mistakes in these conditions," said Perez.
"FP2 was mainly for Pirelli, but FP1 we've got a good pace and we seem to be there, Ferrari seem to be strong, also Mercedes, so it's going to be a tough battle tomorrow."
Read more: Christian Horner calls for apology from Red Bull rivals over cost-cap allegations