Verstappen: Still a long way to go in championship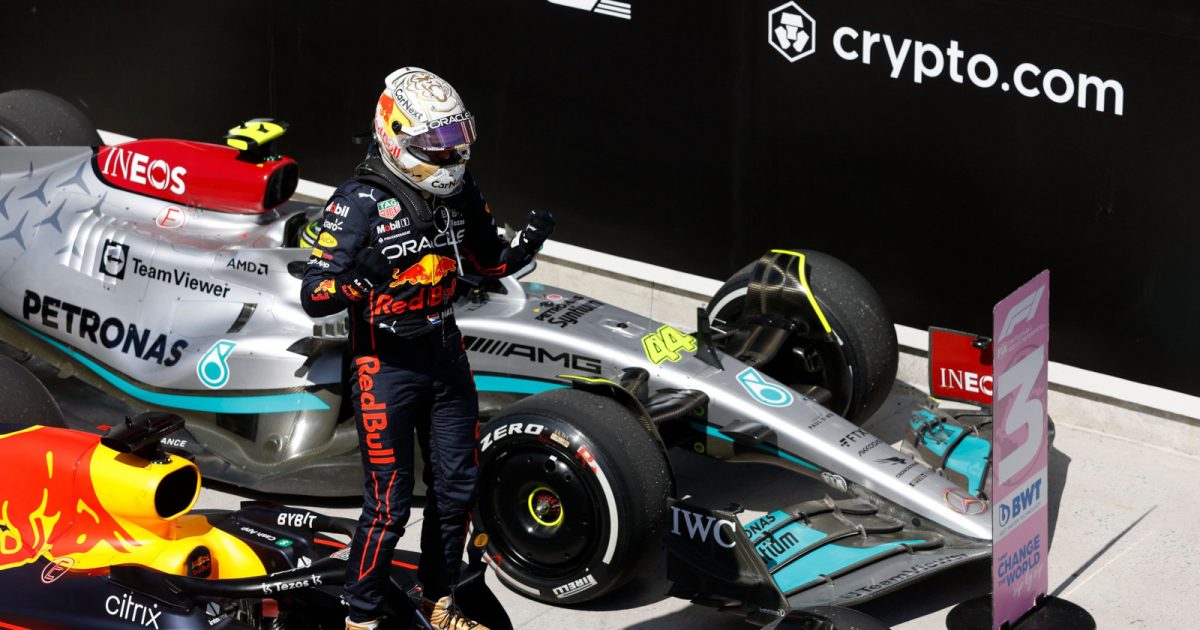 From 46 points behind to 46 ahead, Max Verstappen has made an impressive turnaround in the Drivers' standings in the span of six races but he's the first to concede that momentum could again swing.
Two retirements in the first three races of this season had the reigning World Champion fearing his shot at retaining the title was "gone".
Although it was evident that Red Bull had a fast car in their RB18, Verstappen running in podium contention before his retirements while also winning in Saudi Arabia, it also seemed to be a fragile one.
And then the team went on a six-race winning streak, five of those P1s going the Dutchman's way.
His latest win, the Canadian Grand Prix, saw his two closest rivals both suffer problems with Sergio Perez retiring from the race while Charles Leclerc started at the back of the field due to engine penalties and could only recover as high as P5.
As such Verstappen has raced out to a 46-point lead over his team-mate with Leclerc a further three off the pace.
The driver, though, concedes the job is by no means completed.
Max was not holding back with the @FerrariTrento on the podium 😂#CanadianGP #F1 pic.twitter.com/ByN2zFFgCa

— Formula 1 (@F1) June 19, 2022
"It's still a very long way and I know the gap of course is quite big, but I also know that it can switch around very quickly," he said.
"I mean, race three I was 46 behind, so we just need to stay calm, we need to focus, we need to improve, because today we're not the quickest.
"It swings a bit, like last weekend it looked good in the race, now it didn't look as good but we still managed to win and that I think is also a quality and we just have to work together with the whole team you know to try and just find little improvements in the car."
Red Bull also revealed that once again there were a few hiccups with the car, the team losing communication with Verstappen as they could not hear him.
He was only informed of the problem after the race by his race engineer Gianpiero Lambiase.
"It didn't work anymore," he explained. "It decided to stop.
"I have no clue when it stopped. I guess it must have been working before, or it didn't work before, which I'm sure they don't mind.
"As long as I can hear him, that's the main thing."