Verstappen: 'Luck' needed to fight for seven or eight
With a first F1 World title on the board, Max Verstappen says he'll need "luck" and a "very dominant team" to even close come to Lewis Hamilton's seven.
Verstappen secured last year's Drivers' Championship title with a last-lap pass on Hamilton at the season-ending Abu Dhabi Grand Prix.
It was a thrilling championship fight from start to finish, one that saw the lead change hands six times with Verstappen and Hamilton going into the decider tied on points.
Taking the win in Abu Dhabi, Verstappen grabbed his first World title and put an end, at least for then, to Hamilton's bid for a record-breaking eighth.
"Everything that comes now is just a bonus and I am just going to enjoy it," he told CarNext in an interview.
But while the 24-year-old by no means wants to stop at just one title, he conceded it won't be easy even getting close to Hamilton's seven.
"You need a bit of luck to fight for seven or eight," he said.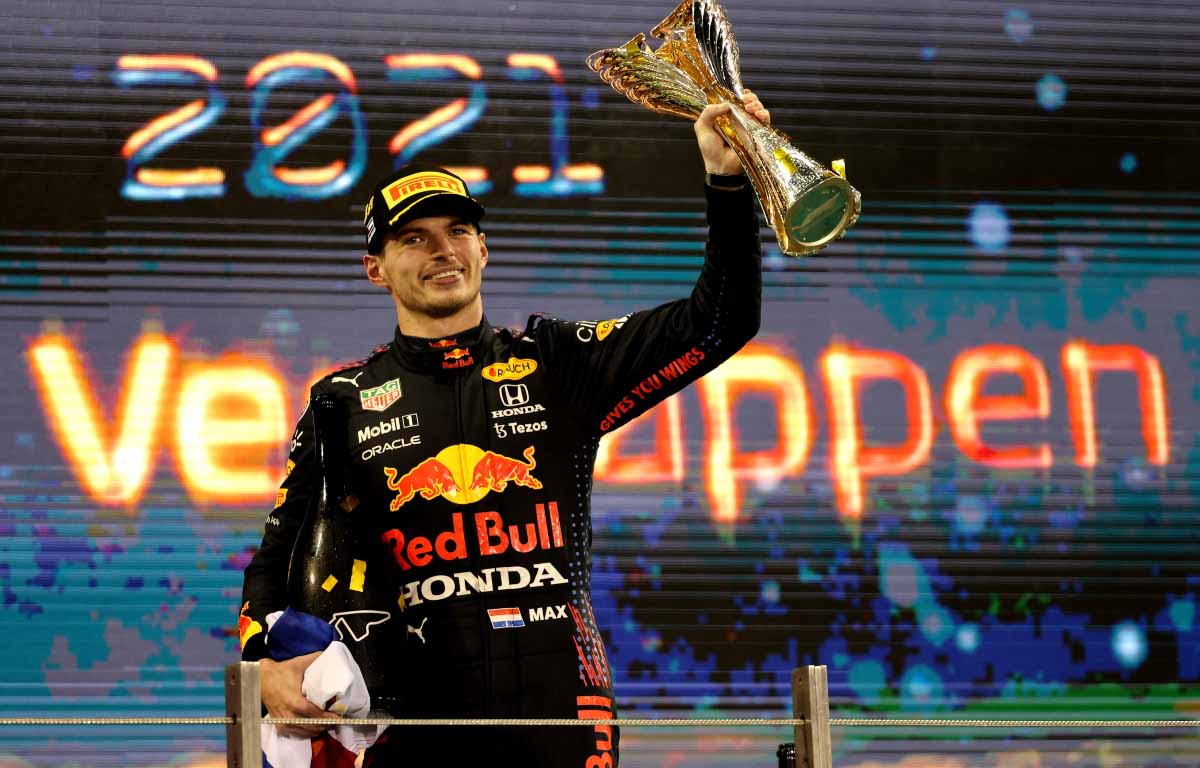 "You need a very dominant team as well to do that so you don't always have that luck or you are not in that era. Sometimes it doesn't happen.
"For me, I always wanted to win one and you will see where you go from there.
"Everything that comes now is a bonus but that doesn't mean that if I lose a race… I will still be upset, but maybe a few minutes after I will say 'it's okay'."
Red Bull and Verstappen will line up on the 2022 grid as one of the favourites for championship success, although that will depend on how well they do with the new regulations.
Formula 1 is introducing all-new cars this season, that decision forcing the teams to split their work load last year.
There were some concerns that Red Bull spent too much time focusing on their 2021 car with last year's test driver Alex Albon saying at one point they "stopped" working on the 2022 car.
Red Bull advisor Helmut Marko insists that never happened.
Albon's statements were misinterpreted," the Red Bull advisor told F1 Insider.
"All I can say is that we want to defend Max Verstappen's title and are very well positioned to do so.
"We had two different development programs running in 2021. Both worked."
He added: "There's no reason to believe that Mercedes and we aren't the favourites again this year – unless someone has found the philosopher's stone in the new regulations."
PlanetF1 Verdict
Second title a 'bonus', seven needs 'luck'
Max Verstappen has stated that he'll need luck and a dominant team to get close to Lewis Hamilton's seven World titles.