Max: New engines scuppered Mercedes-style run for RB
Max Verstappen feels Red Bull could have gone on a Mercedes-style run of dominance if the new F1 engines had not been introduced.
The Silver Arrows have now collected the past seven Drivers' and Constructors' Championships in a row, which means only Mercedes have won a title in the era of V6 turbo-hybrid engines which started in 2014.
Before that it was Red Bull who went on their own hot streak, winning the Drivers' and Constructors' titles for four seasons in a row – Sebastian Vettel became a four-time World Champion in that period.
Once the new engines were introduced in 2014, Red Bull made way at the top for Mercedes – so if the turbo-hybrids had never come into play, Verstappen thinks it could have been Red Bull still the dominant force.
"To be honest with you, I think if at the end of 2013 if the regulations wouldn't have changed, I think Red Bull could have done the same, you know, if the V6 wasn't introduced," Verstappen told Motorsport.com.
"It's just, I think in a way, it came perfect for them [Mercedes]. Of course, you know, the V6 era, they prepared very early on, and they were well equipped with a good power unit from the start. And that, of course, initially I think, really helped them a lot."
Verstappen, though, made it clear he is not taking anything away from Mercedes, whose run of seven title doubles is unmatched in Formula 1.
For Verstappen knows a good chassis is needed to work with the superior power unit.
"I think they made their car very fast and with a good top speed, everything, of course, looks already a lot better," he said.
"But for sure [in 2020], they also had an amazing car. You can't get around that."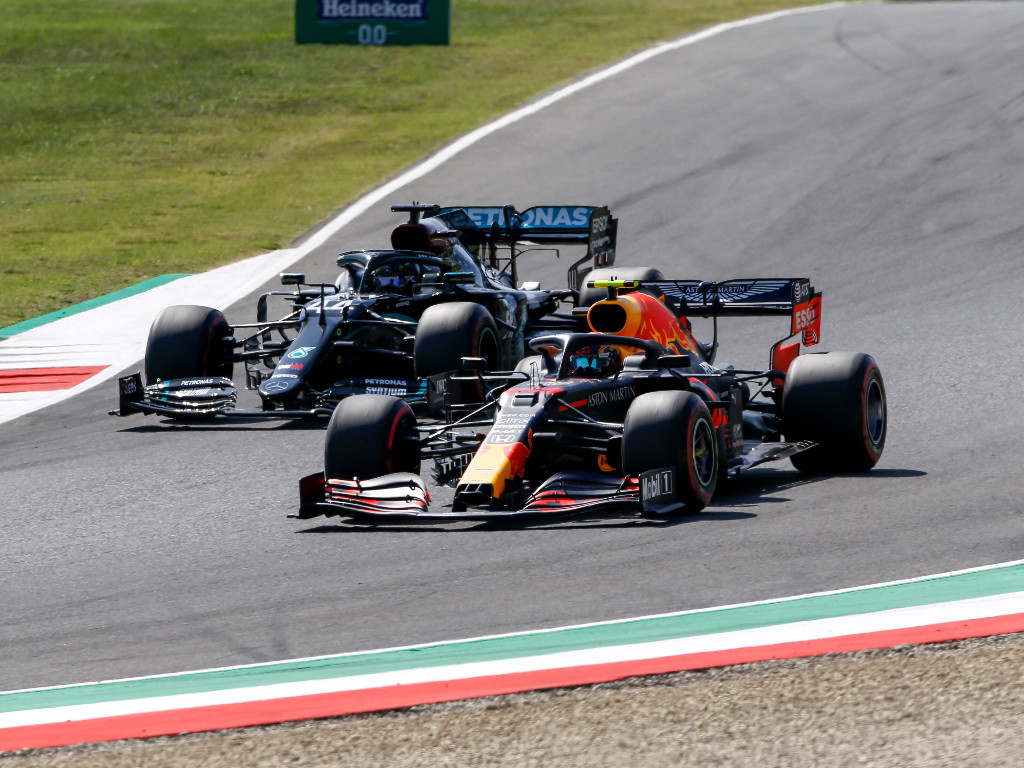 Check out the new 2021 collection on the official Formula 1 store!
The next major rule change is set to arrive in 2022 with a complete overhaul of the cars, alongside a budget cap, aimed at shaking up the established order and also closing the gaps between the teams.
And Mercedes team boss Toto Wolff says his outfit are preparing for what will be a regulation "earthquake".
"For us, it will be an interesting year [2021] because we need to structure ourselves in a different way than we have done before due to the cost cap," Wolff told Autosport.
"We are facing this formidable challenge of slightly tweaked 2021 regulations and a big earthquake of regulatory change for 2022.
"There are factors working against us that motivate us a lot and factors working for us, because we believe we have a good organisation.
"But overall, we embrace change and we've always done so in the past. So the organisation is very much looking forward into 2022."
Follow us on Twitter @Planet_F1, like our Facebook page and join us on Instagram!