Max Verstappen says he won't be heading to Ferrari or Mercedes any time soon but that doesn't mean he's not open to a change down the line.
Although the Dutchman has a contract with Red Bull that runs until 2023, his future was thrown into doubt last week when Honda announced it would be leaving Formula 1 at the end of next season.
It has raised questions about whether Red Bull can get hold of a competitive engine, and if they don't, if Verstappen will be leaving.
He was asked by RTL's Kai Ebel if Ferrari would be an option.
"At the moment, no," was his response.
"But it is always difficult to say what will happen in the next years.
"I am satisfied at Red Bull. I would like to continue there for a few more years."
As for a move to Mercedes, that's the "same answer like for Ferrari".
He continued: "At the moment they are the best but I feel good at Red Bull.
"Maybe in a few more years there will be other opportunities but I am not concentrated at that yet."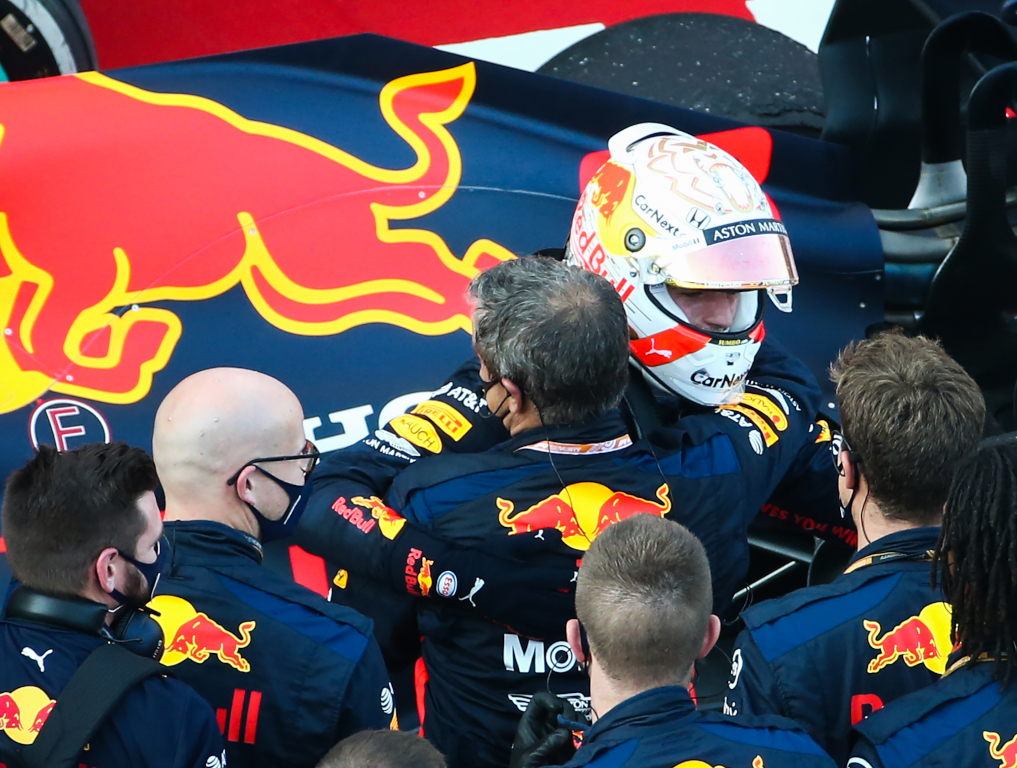 Get your hands on the official Red Bull 2020 collection via the Formula 1 store
This season Mercedes is once again dominating the championship with Verstappen bagging just one win, triumphant at the 70th Anniversary Grand Prix at Silverstone.
Told that's not many wins, he replied: "That's true. But I can't change that at the moment.
"Hopefully in the next few years, there will be a lot more wins. We will see."
But, despite lagging behind the Mercedes drivers in wins, many still rate Verstappen as one of the best on the grid.
Asked about that, he said: "I think this is a question that I personally can't answer. I leave that to the fans. I think that's for the best.
"What do you think Kai?"
Ebel said he reckons at the moment Verstappen is right up there.
"Good," replied the Dutchman.
Verstappen is third in this year's championship with 128 points, 33 behind Valtteri Bottas in the race for runner-up. Lewis Hamilton, leading the standings, has 205 points.
Follow us on Twitter @Planet_F1 and like our Facebook page.