Ralf: Max 'turned down' Merc, Hamilton 'alternative'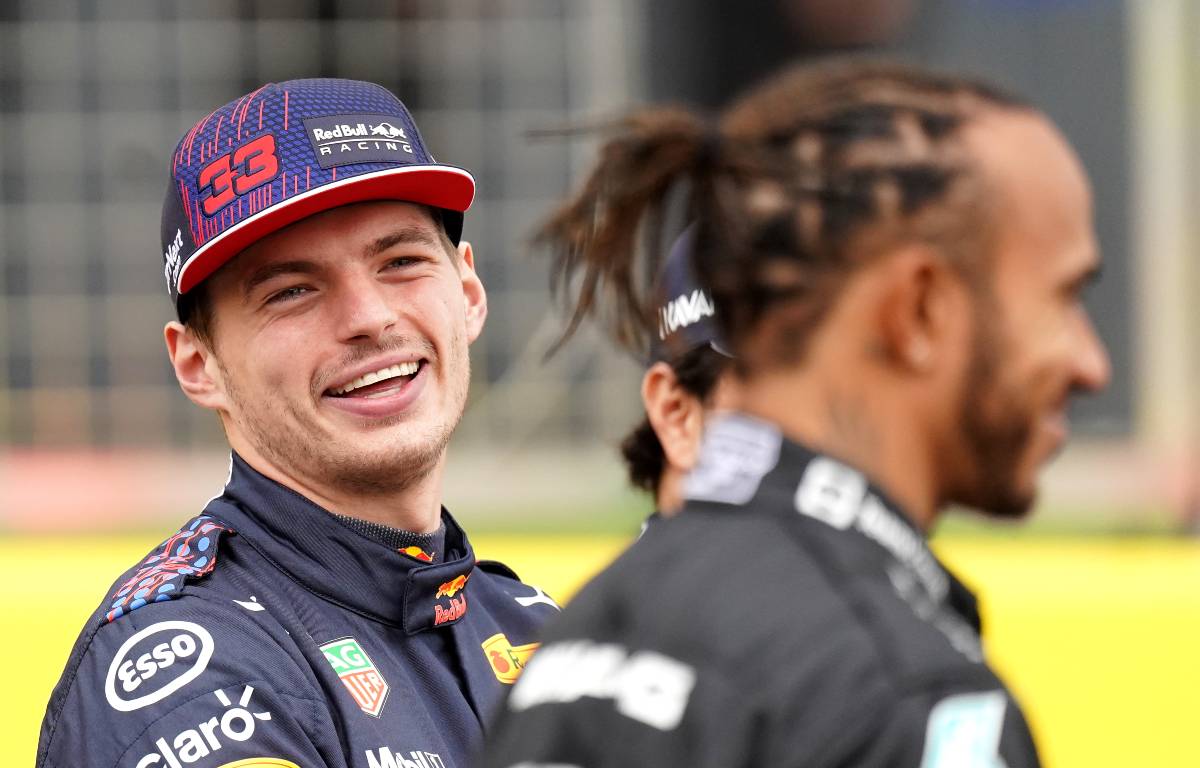 Ex-F1 racer Ralf Schumacher believes that Max Verstappen must have rejected Mercedes for them to re-sign Lewis Hamilton.
The duo are currently locked in a fierce battle over the 2021 Drivers' Championship, one which took a controversial turn after their first-lap crash at the British Grand Prix.
But this is a scrap which we hopefully can look forward to for a few more years yet after Hamilton agreed a two-year contract extension with Mercedes.
The Hamilton/Mercedes relationship has been the most successful in Formula 1 history, yielding six Drivers' Championships, while Mercedes have claimed the Constructors' crown for the past seven seasons.
However, Schumacher believes that the extension of this relationship must mean that Verstappen rejected an offer from Mercedes.
"For me, that means above all that Max has turned down Mercedes," Schumacher told SportBild of Hamilton's new contract.
"I think there was hope at Mercedes that with Max in the cockpit they could completely realign themselves for the future. That has now died, and then Lewis was the only alternative in my opinion."
Prior to pre-season testing there had been an expectation that Mercedes would continue their dominant ways, especially since large parts of the 2020 chassis were carried over as a cost-cutting measure.
That has not turned out to be the case though, with the updated aerodynamic regulations believed to have played a major role in bringing Mercedes back into the clutches of Red Bull, to the stage where now Red Bull are credited with having the faster overall car.
In Schumacher's mind, Red Bull were "underestimated by many" and how he is "curious to see whether Mercedes can turn it around".
"Red Bull still has a lot in its quiver and hasn't shown everything by a long shot," he added.
"Mercedes still has the better engine, but something is wrong with this car. This can also be seen in the fact that they race with a lot of wing in order to have more downforce and are so slow on the straights."
Was Hamilton's recovery drive one of his best ever?
Torquing Point - Recovery drive one of Hamilton's best?
Henry and Finley from www.planetf1.com podcast Torquing Point discuss Lewis Hamilton's race-winning drive as he overcomes a 10-second penalty to take pole position at the British Grand Prix.
Check out all the latest Lewis Hamilton merchandise on the official Formula 1 store
Mercedes narrowed the deficit to Red Bull in the Constructors' Championship to just four points at Silverstone, while Hamilton now only has eight points to make up on Verstappen.
It certainly felt like the end of this respectful title battle which had formed between the drivers, with Hamilton's victory celebrations coming across as "disrespectful" to Verstappen who was taken to hospital for checks after a 51G impact with the barriers.
On this occasion, thankfully nobody was hurt, but Schumacher sees this rivalry only escalating further, to the level of Ayrton Senna vs Alain Prost, and he hopes at that stage there will still be no serious injuries.
"The duel will continue to escalate. I hope no one is hurt. Hamilton and Verstappen are slowly reminding me of Senna and Prost, the way they treat each other," said Schumacher.