Verstappen met with Masi after Q3 red flag issues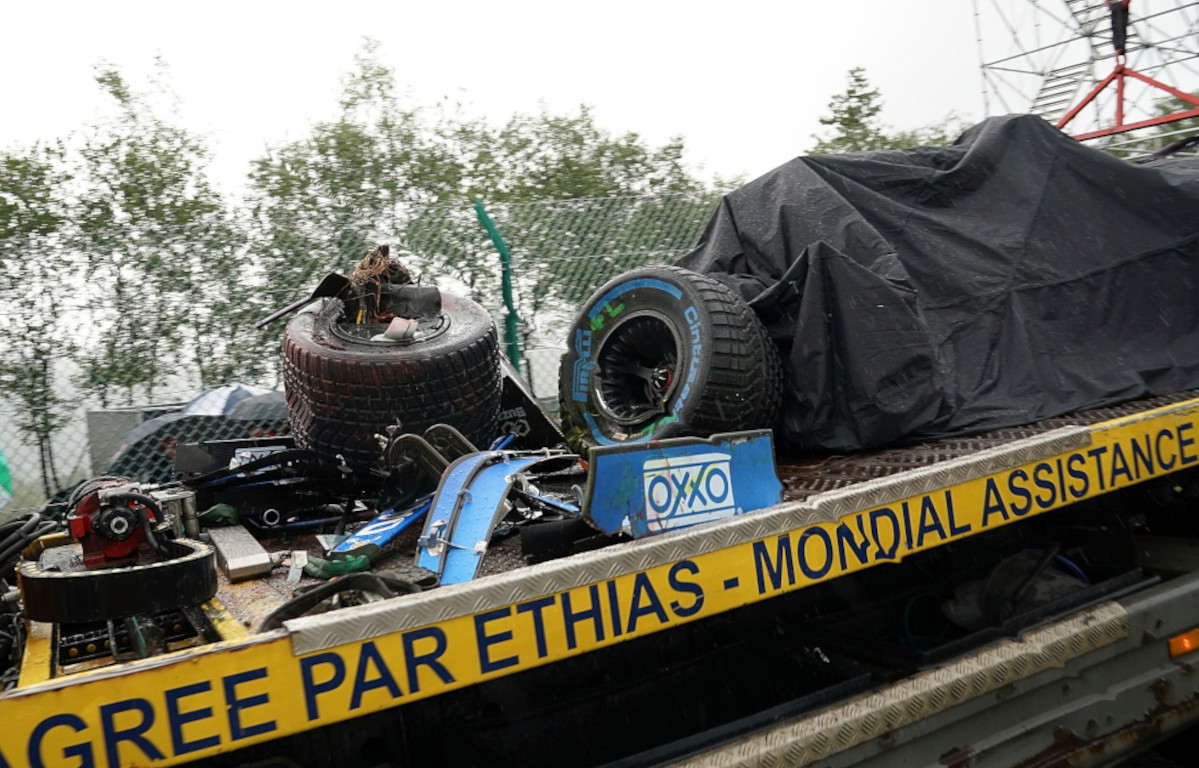 Max Verstappen said he had a meeting with race director Michael Masi after Lando Norris' crash in Q3 at the Belgian GP.
Spells of rain had passed through the Spa-Francorchamps circuit throughout qualifying, though for the final session it grew heavier.
Nonetheless, Q3 was not red flagged at first, even though Norris and Sebastian Vettel suggested over team radio that the conditions were unsafe.
This later proved true for Norris who aquaplaned through Eau Rouge, resulting in a heavy shunt into the barriers. Fortunately an X-ray on his left arm came back clear, and he was fit to compete on race day.
It was concerning though that it took Norris' crash for the red flag to finally be shown, and after pole-sitter Verstappen finished his media duties, he headed over to Masi's office for a chat.
"Maybe we should have stopped a few seconds earlier, because it was already raining so hard," he is quoted by De Telegraaf.
"When I came back from the press conference, I talked to him about it for a while, because I came to his office.
"Vettel had already been there. The situation with Lando didn't go well, but the other sessions went well."
If you're in trouble, he's got your back 👀

We should all try and be a bit more Seb 😇#BelgianGP 🇧🇪 #F1 @LandoNorris pic.twitter.com/md9Lz41iQY

— Formula 1 (@F1) August 28, 2021
Check all the latest 2021 teamwear via the official Formula 1 store
And after the discussions, Verstappen reached the conclusion that going forward, the drivers can make an effort to help Masi understand the conditions out on track.
"We can communicate on Sunday as drivers what can and cannot be done. If possible we drive on, if it is not possible, we get a red flag. We're trying to help him. He's inside and doesn't get the exact conditions," Verstappen explained.
"In Q3 you have to risk a bit more. But you shouldn't push too much either, because then you end up in eighth or ninth.
"In the rain you have to be much more careful than when it's dry. If you brake or steer too late, you lose a lot of time.
"With hindsight I like it now, but once in the car you have to be very focused. You can also mess it up completely. It is not easy."
The rain became heavier and more persistent for the race on Sunday, where Verstappen was ultimately declared the winner with the Safety Car unable to release the drivers to race.