Verstappen's defence against Schumacher 'on the limit'
Ex-Formula 1 driver Jolyon Palmer feels Max Verstappen was right on the limit when it came to acceptable defence against Mick Schumacher in the British Grand Prix.
With Verstappen's Red Bull having suffered significant damage to the underbody earlier in the race after running over some debris, his final few laps at Silverstone were spent trying to keep Schumacher in the Haas at bay.
Verstappen ultimately succeeded, finishing P7, but the chequered flag was a welcome sight as Schumacher pushed for an overtake.
Palmer feels like it is something of a grey area now when it comes to determining whether a driver has forced another off track, also referencing Sergio Perez's late battle in the other Red Bull with Lewis Hamilton and Charles Leclerc.
And as for Verstappen, Palmer feels the Dutchman was very close to overstepping the line against Schumacher.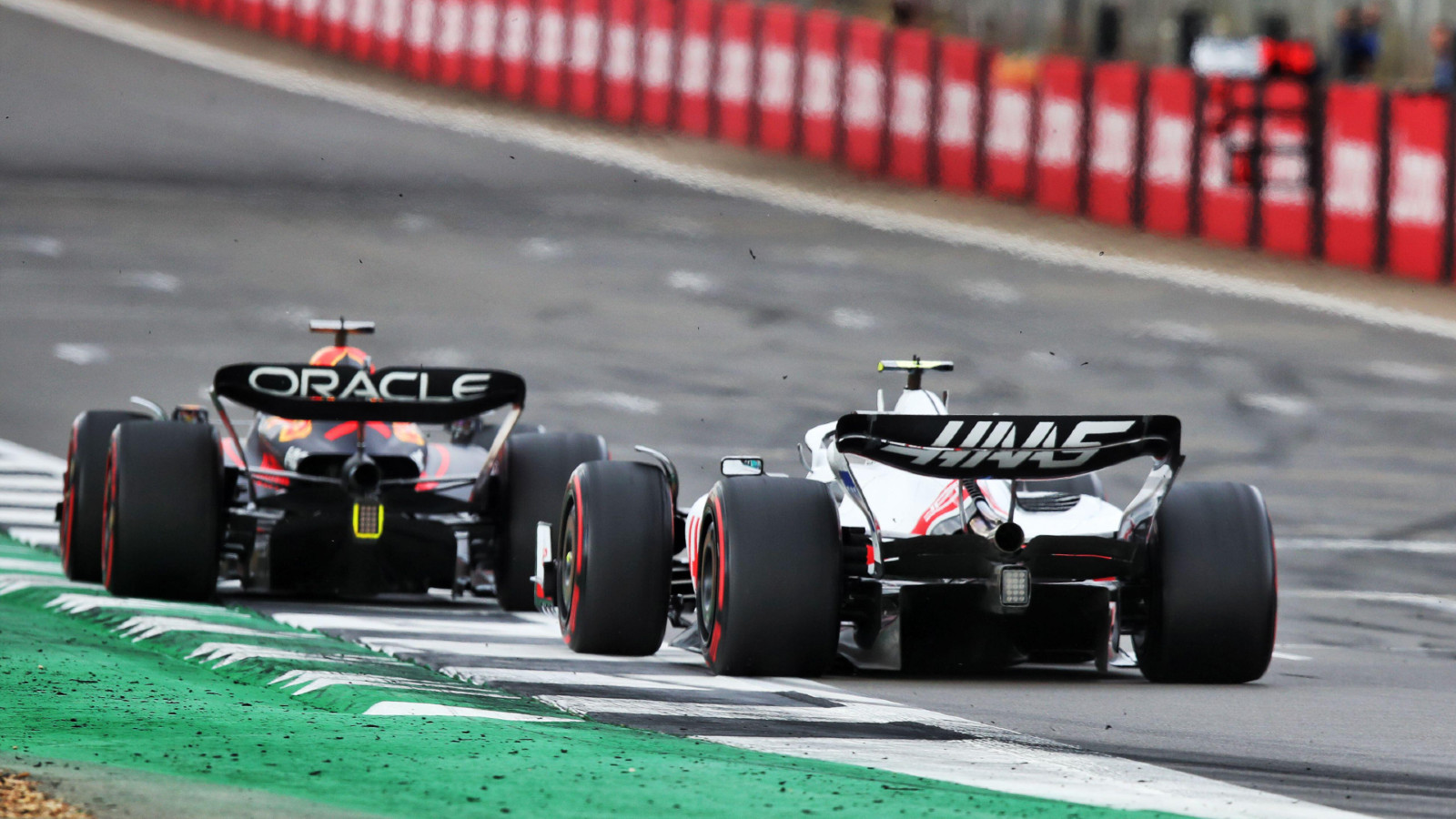 "I think the defence with Mick was on the limit really," said Palmer in Formula 1's post-race review. "And I don't really know where the rules exactly are on forcing drivers off track.
"We saw it with Checo (Perez) a little bit, it's the grey area there. But nonetheless, important points for Max in the Championship chase."
Verstappen had looked in a good place for victory on multiple occasions.
He passed pole-sitter Carlos Sainz at the original start but with red flags quickly deployed following a horror crash for Zhou Guanyu, Race Control ruled the restart would take place in grid order.
Verstappen later passed Sainz again after a mistake from the Spaniard, but as Verstappen's car issues set in he dropped behind both Ferraris and fell further down the order due to the significant performance loss following a pit-stop.
It could have been Verstappen on pole had it not been for yellow flags triggered by Leclerc's spin in qualifying, so looking across the weekend Palmer felt Verstappen was right up there as one of the top performers on the grid.
"I guess it was life two for Carlos after the restart. He gets the lead back, then Max goes through and he gets the lead back," said Palmer.
"Really unlucky basically for Max, he's maybe been one of the best drivers this weekend.
"On Saturday, he looked like he was the quickest guy in the dry in practice, he looked like he was the quickest quite considerably in the wet in qualifying but just missed that final lap with the yellow flags.
"Then he takes the race lead, twice, and then the first time he has to go back to second and then the second time, he had the issue which he thought was a puncture initially and he came into the pits, it was some bodywork damage which was just a long-lasting horrible race for him.
"So he did well in the end to get some points."
Max Verstappen earns 8.5/10 rating for damage limitation
Max Verstappen brought a wounded Red Bull home P7, but will have wanted more.