Max Verstappen isn't optimistic about Red Bull's pace at the Russian Grand Prix and expects the teams behind to be a lot closer.
The team hasn't enjoyed too much success at Sochi since it was added to the Formula 1 calendar in 2014. This is due to the low-downforce nature of it and the importance of straight-line speed.
Verstappen himself has never scored a podium at the track and thinks it will be difficult to stay ahead of the teams behind this time around.
"It's never been an amazing weekend for us in terms of competitiveness, I don't expect any miracles," he said.
"Of course, there are a lot of long straights and a lot of 90-degree corners, which are very short corners, so you can't make a massive difference.
"So probably the guys behind, they will be a lot closer compared to Mugello and we'll see throughout the weekend how competitive we are going to be – but of course the aim is going to try and be on the podium."
Head on over to the Formula 1 store for all your official Max Verstappen merchandise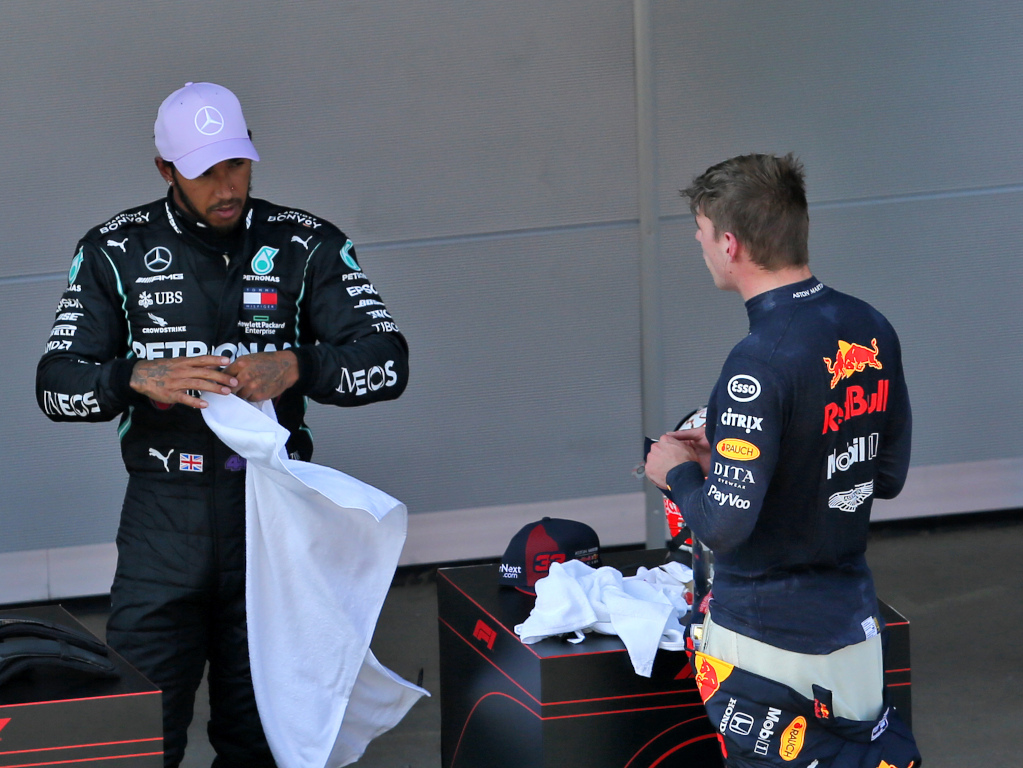 Eddie Jordan recently stated that he thinks Lewis Hamilton should join Verstappen at Red Bull, but Max can't see it happening.
"Why would he do that?" the Dutchman asked.
"He wants to win the championship, I want to win the championship. You try to, of course, be at the right team – at the moment he is at the right team to win the championship.
"But yeah, let's see what happens."
The man that Hamilton would replace at Red Bull, Alex Albon, had his best moment since joining the team at Mugello, scoring his first podium.
Many believe that the P3 finish effectively;y secured his seat for 2021, but Albon himself doesn't feel like much has changed, stating he already felt good prior to the result.
"To be honest it feels like a good result, but not in the sense that it's going to change anything," he said.
"Monza was a bad result but actually I took a lot of confidence from that race weekend because things were going in the right direction.
"It feels like things are going the right way. We'll see this weekend, it's not easy around here, but you could say that I'm taking confidence not just from the podium but from how things have been going in the last few races."
Follow us on Twitter @Planet_F1 and like our Facebook page.