Max wouldn't be miserable if he never won a title
Max Verstappen insists he is not driven by the desire to enjoy a Lewis Hamilton-style era of dominance in Formula 1.
Generally regarded as a huge natural talent, the Red Bull driver looks to have everything required to take over the mantle from Hamilton as being the sport's outstanding superstar as the current decade draws on.
A changing of the guard could even be taking place this year, for the Dutchman holds a 12-point lead in the Drivers' World Championship going into round eight of the campaign, the Styrian Grand Prix in Austria.
But rather than thinking too far ahead, Verstappen simply wants to savour the feeling of being World Champion just once – and claims that even if he missed out on that experience, it would not have too severe an impact on his quality of life going forward.
"Even if I wouldn't [win a title], it's not going to make my life more miserable or whatever," said Verstappen during an interview with Crash.net.
"I'm doing what I enjoy and you need luck in your life to be at the right place at the right time for a long time and some eras are longer than others.
"Sometimes there's more competition and you have years when you are fighting for a title with different teams, and sometimes it's just like proper domination by one team, but you see it in every sport.
"I just want to win as many races as I can. Of course I hope to win a championship but if I don't, at the end of the day I still love what I'm doing and that's what is most important."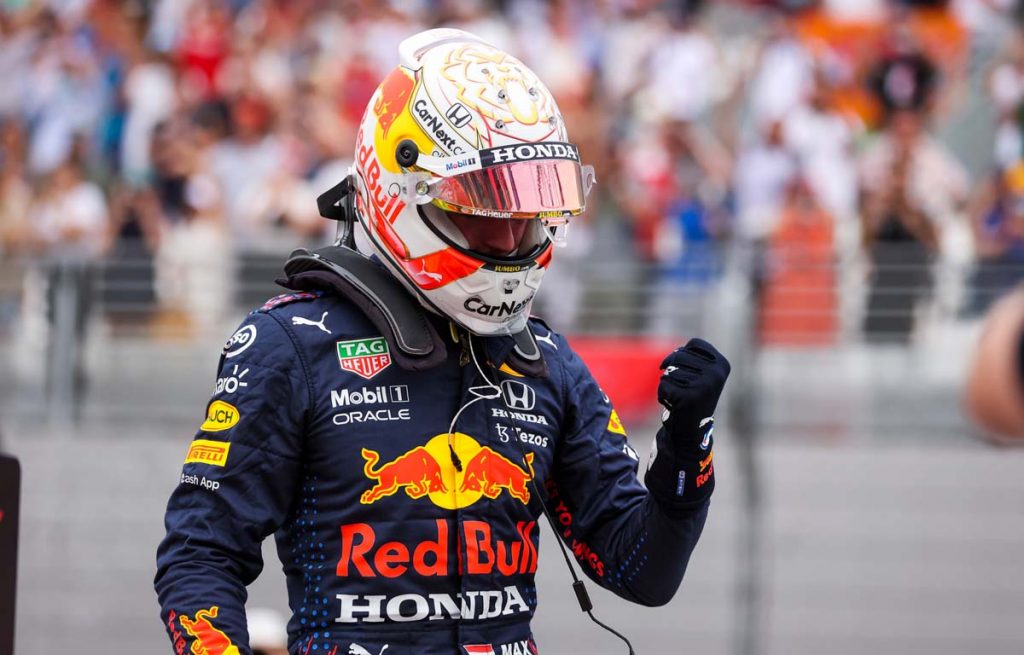 Check out all the latest Max Verstappen merchandise via the official Formula 1 store
The 23-year-old sees no point in setting specific goals for his F1 career "because you cannot really control it".
"It's a bit different to a marathon, like running," Verstappen added. "We are so dependent on material at the end of the day that you need to have the whole package to succeed.
"A lot of drivers in F1 are good enough to win a title but they don't have the car. It's a bit of a tricky situation."
And he is adamant he would be satisfied ending his time in F1 with just one world title to his name.
"If that was my only chance at getting one and I got it, of course I would be very happy [because] F1 is just one part of your life," he said.
"I think a lot of people think of it too seriously. Everything that happens in F1, if you are not performing there or you are not happy, it influences their private life and I don't think it should.
"I have a good private life besides F1 and for me, that works really well to keep those two separate."
Follow us on Twitter @Planet_F1, like our Facebook page and join us on Instagram!