Red flags cost Verstappen Monaco P2, but not pole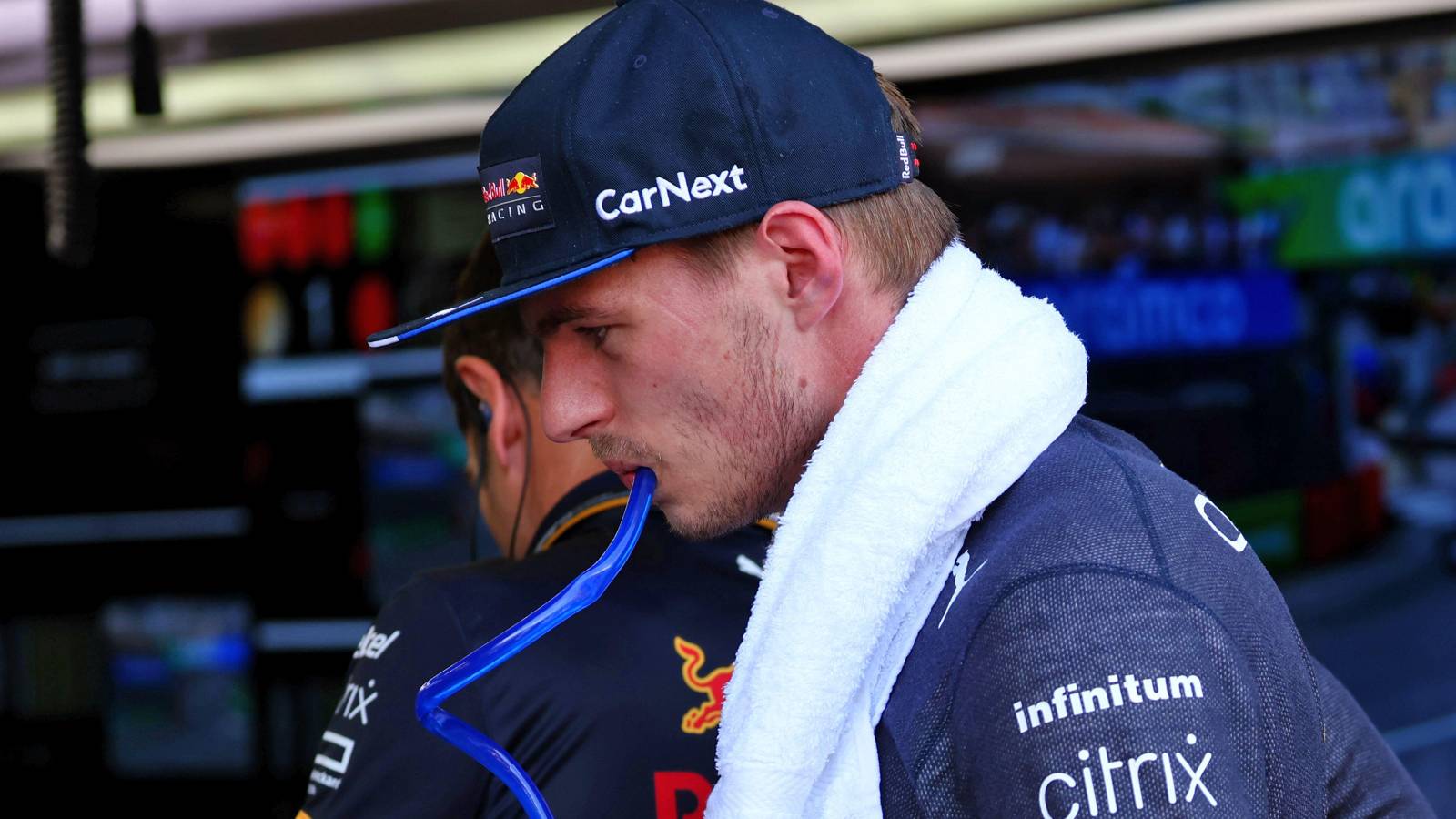 Max Verstappen felt pole position in Monaco was out of reach, but that the late red flags in Q3 had cost him a place on the front row.
Verstappen is on a three-race winning run but has work to do if he is to extend that streak for he will start the Monaco Grand Prix in P4.
Whether that is the position where his ultimate pace would have taken him to will never be known, as the session ended early when his Red Bull team-mate Sergio Perez found the wall at Portier.
With Sainz caught off-guard and crashing into Perez, the session was red-flagged as Verstappen arrived on the scene to find the track was blocked and his qualifying, like the other nine Q3 competitors, was over.
That meant for the second season running, Charles Leclerc was on pole after Q3 had been stopped early due to red flags.
Verstappen felt on this occasion, they had prevented him from knocking the other Ferrari of Carlos Sainz off the front row.
This is not the result we wanted today, but it is what it is after a bit of a tricky weekend so far. We could have done better but of course red flags are a part of Monaco. pic.twitter.com/5fJPlaTvBR

— Max Verstappen (@Max33Verstappen) May 28, 2022
"I wouldn't have fought for pole because I think Charles and Ferrari were way too strong the whole weekend," he told Sky Sports F1.
"But second [place] was on because I chose a different strategy where I was going to do two fast laps instead of just one single time because I couldn't get the temperature in my tyres, and my second lap time I was on a decent lap.
"I was two tenths up on my own lap time. But then of course I went into Turn 7 already, then yellow flags, so I had to back out and then it was a traffic jam, so the track was blocked.
"So the second time now in two years, Q3, the second run there was a red flag, but that's Monaco. That's what happens when everyone of course is trying to really go to the limit. And then of course a mistake can happen."
Verstappen was told that according to his team boss Christian Horner, a tenth was being lost in the first turn.
Verstappen said he had "fixed" that problem on his final flying lap.
"I fixed it in my final run. It was faster in my final run through Turn 1," he said.
"So it was just on that single timed lap I couldn't get it together, so I think at the end I was maybe not entirely happy with the car but also I had to find my own strategy with the tyre warm-up and it was actually coming together for that final run.
"So yeah, just couldn't show it. Then of course it looks a bit more dramatic."
The beauty of qualifying at Monaco
Qualifying at Monaco is so special.