The secret behind Max Verstappen's stunning Monaco pole lap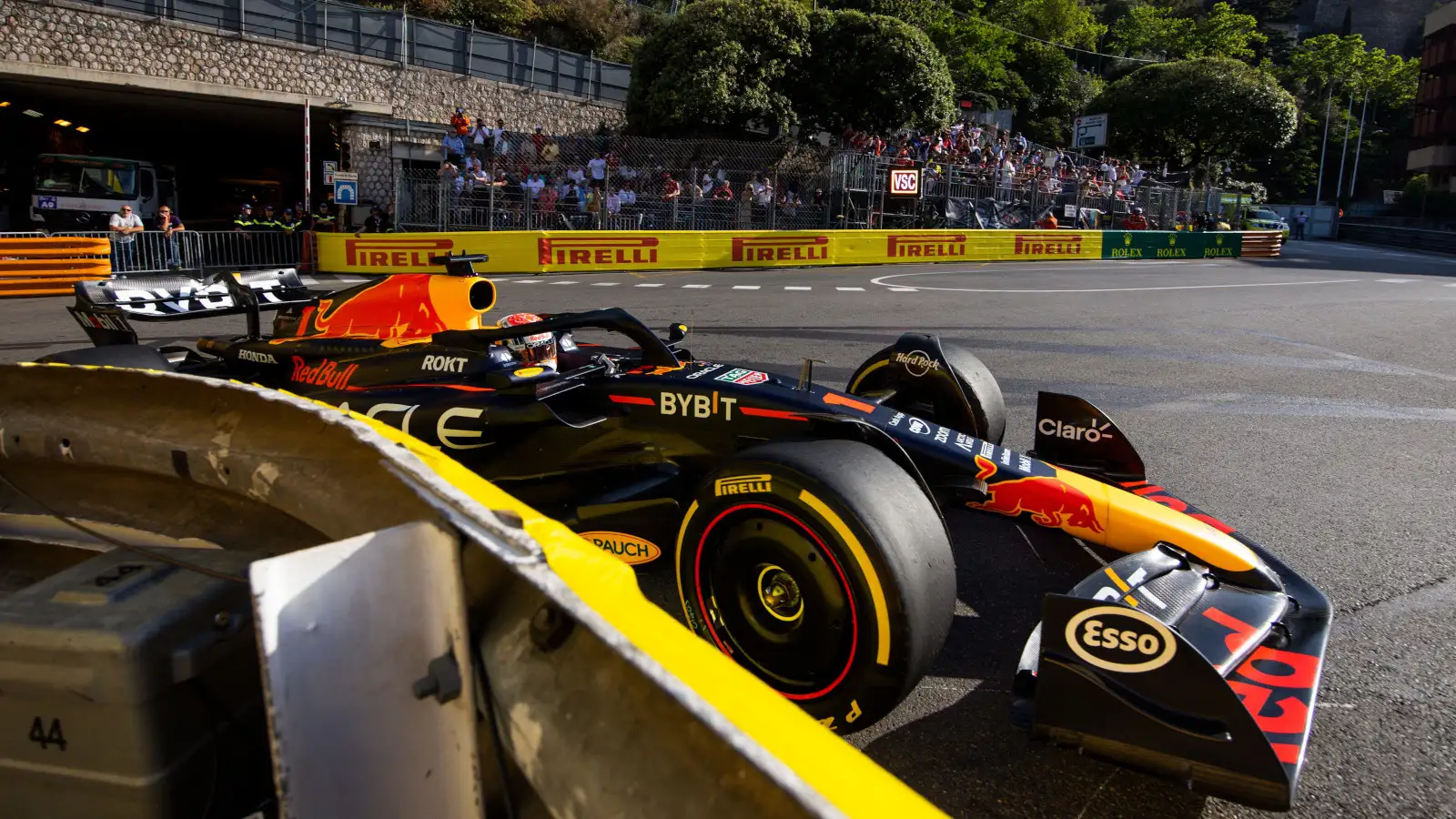 Max Verstappen produced a superb final sector to overhaul a deficit to Fernando Alonso in qualifying in Monaco on Saturday, and ex-F1 driver Pedro de la Rosa has looked at exactly where the Red Bull driver made up the time.
Verstappen and Alonso were locked in a tight battle for pole position in an enthralling qualifying session at the weekend, and it had looked like the Aston Martin driver may hold onto pole with his lap time, with the World Championship leader two tenths down through the first two sectors on his final flying lap.
But he crossed the line to go 0.084s faster than Alonso and took P1 on the grid for Sunday's Monaco Grand Prix in unlikely fashion, with Verstappen's Red Bull mechanics celebrating wildly in the garage when his lap time was in.
Having analysed the data available, former McLaren and Sauber driver De la Rosa, now an Aston Martin team ambassador, was able to see exactly where Verstappen clawed back the gap to Alonso in front in such a short space of time.
Given the confines of the lap around Monaco, the Spaniard said he had to use every inch of asphalt available to him – and there were a couple of corners which truly made the difference to his lap time.
"I have looked at all the telemetry data that's provided by Formula 1 and comparisons because it was incredible to pull three tenths on the last sector, it was unreal," De la Rosa said on the F1 Nation podcast.
"But it all comes to really the coming out of the Swimming Pool, [Turns] 15, 16. It seems that Max uses every centimetre of the road on entry, on exit, he brushes the wall on the exit.
"So he's taking fourth gear [in] that chicane, Fernando is used to taking it in third gear during all the weekend.
PlanetF1.com recommends
The 'lovely moment' between Max Verstappen and Alonso not picked up by cameras
Aston Martin dilemma? The Lawrence Stroll headache caused by his own son
"So he's picking up some speed on that chicane but then also that differentiator, or the corner where the gap was gained was Rascasse, because I think that when Max arrives to that corner, he rotates the car really fast, in a very agile manner, and he also aims for a very late apex but with a lot of speed.
"He has a clean exit with a car in a very good position, so how he managed that, I think it's obviously talent, but it's a characteristic of the Red Bull.
"But also I think we have to look at how Max prepared his tyres for that last run, because he had some issues, he had some traffic preparing that lap, so that made him lose a few tenths maybe in the first sector and second sector, but then his tyres were at their best during the last sector as well, and Fernando's tyres were dropping off by then.
"So anyway, I don't want to take anything away from Max because as Alex [Wurz, fellow panellist] said, he was David Copperfield in that last sector for sure."