How Max Verstappen almost ended Red Bull's mighty F1 2023 winning streak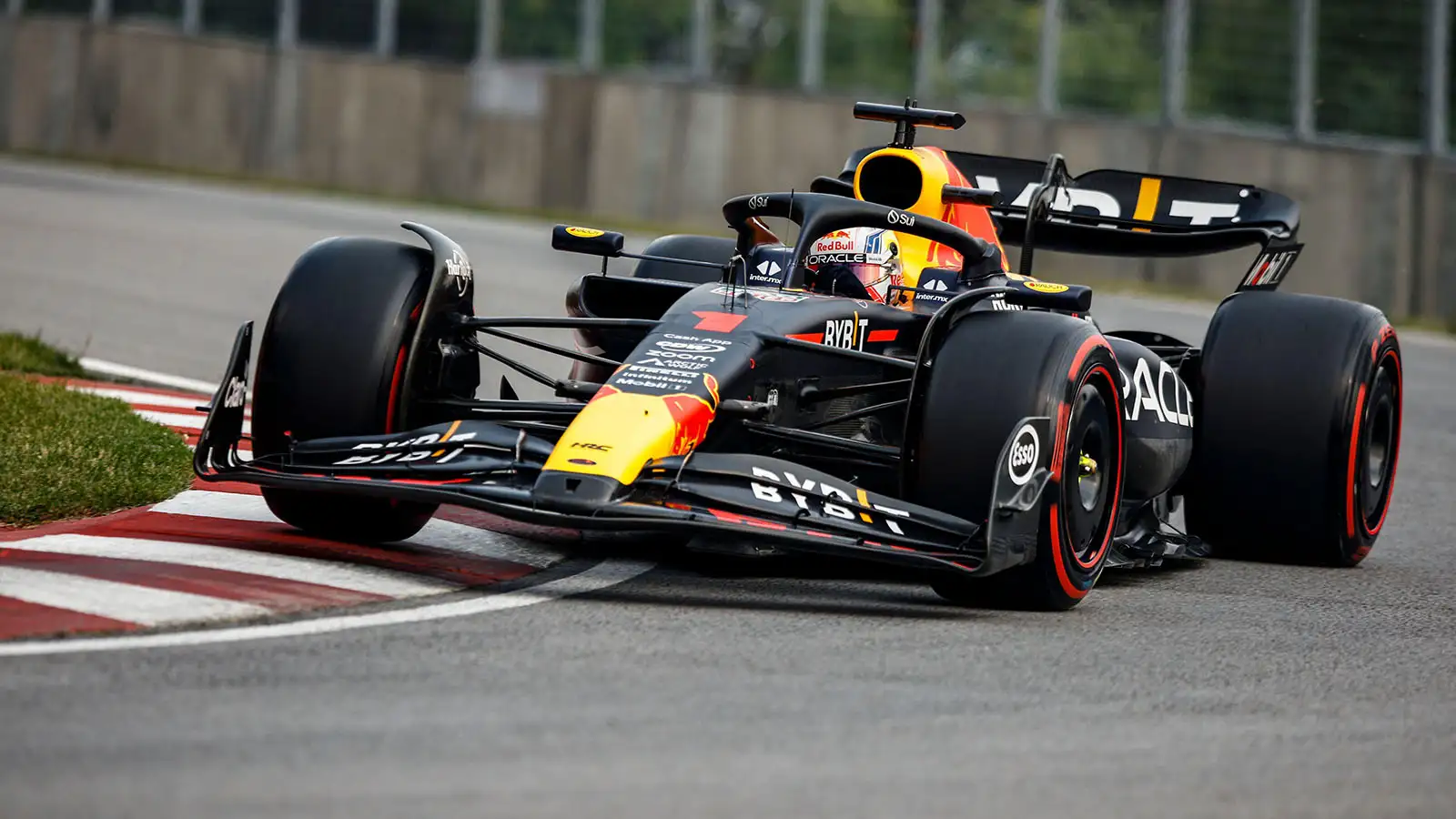 Max Verstappen almost KO'd himself over the sausage kerb that led to George Russell's Canadian GP shunt, risking his and Red Bull's F1 2023 winning streak.
Having led every lap of the race from pole position, it seemed only an uncharacteristic error or poor reliability could possibly deny Verstappen a fourth win in succession, and Red Bull's 100th in Formula 1.
The former almost did the trick though, Verstappen thankfully able to laugh about it afterwards as he jolted over the sausage kerb at the Turn 8/9 chicane.
"F***, I almost knocked myself out on that kerb, haha!"
On Lap 12 that kerb had given Russell a huge helping hand into the wall, the Mercedes driver able to carry on but dropping from P4 to last after crawling back to the pits, though for Verstappen there were no such dramas as he drove on to take the chequered flag.
With that, he made it six wins out of eight at the start of F1 2023, while ensuring that Red Bull would maintain their 100 per cent winning record in F1 2023 and bring up that century of victories in the series.
As for Verstappen, his new tally of 41 F1 wins moves him level with the late great three-time F1 World Champion Ayrton Senna.
PlanetF1.com recommends
Canadian Grand Prix: Max Verstappen equals record of all-time F1 great with victory
Lewis Hamilton makes frank admission to Max Verstappen in Canada cool-down room
Verstappen was delighted with the victory after a race which he said was not "very straightforward" due to the cooler temperatures which meant he could not get the Pirelli tyres into their operating window.
He persisted and prevailed though, scoring that "incredible" 100th win for his team.
"Very happy right now, it was not a very straightforward race because the tyres were not really getting in their window," he said immediately after the race, "it was very cold today compared to Friday and we were sliding around quite a bit.
"But yeah, we made it work. To win again today, win the 100th grand prix for the team, that's incredible.
"I never expected to be on these kinds of numbers myself as well, so we keep enjoying, we keep working hard, but today has been a great day again."
Verstappen is now seemingly marching towards a third World title in succession having extended his Championship lead over team-mate Sergio Perez to 69 points.