Max's Turkish GP 'not looking good' without improvements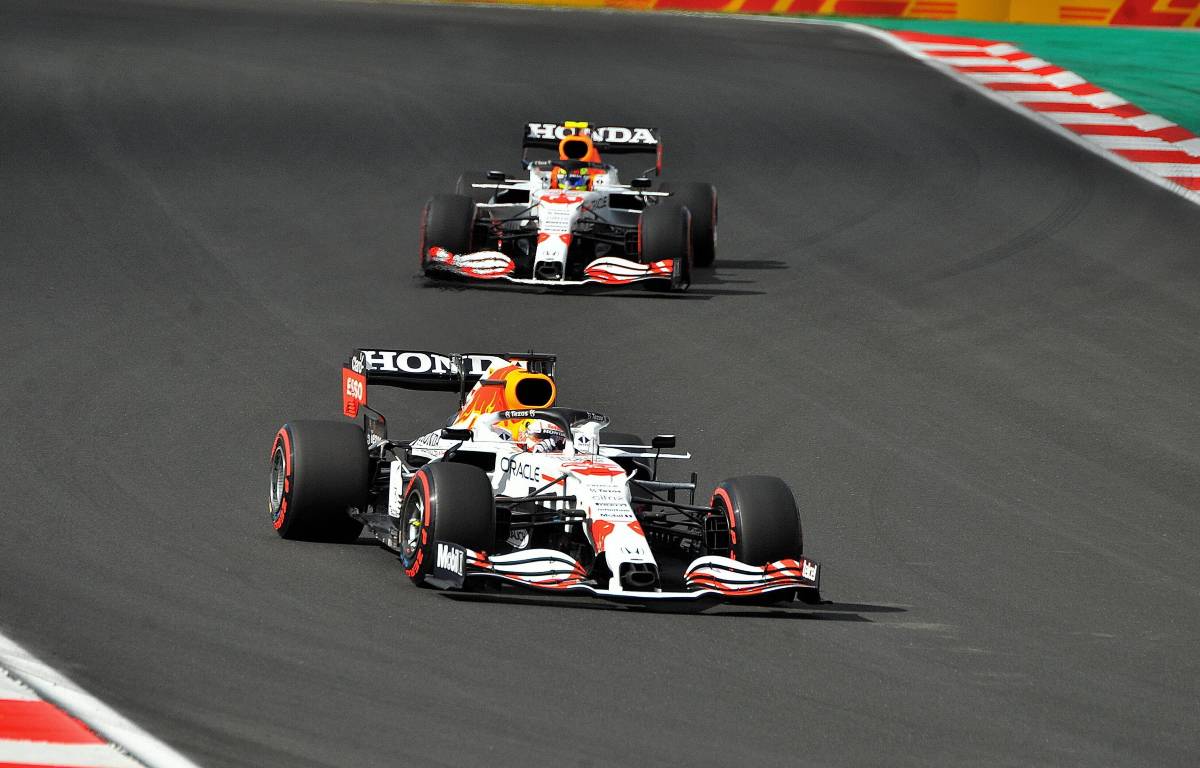 Max Verstappen was off the pace during Friday practice ahead of the Turkish Grand Prix, so quickly needs a breakthrough.
After emerging from the Russian Grand Prix last time out only two points behind Championship leader Lewis Hamilton, Verstappen and Red Bull headed to the Turkish Grand Prix full of optimism.
This time around it will be Hamilton's turn to recreate Verstappen's ultimate damage limitation drive from Russia, having picked up a 10-place grid penalty for taking a new internal combustion engine.
As it stands though Verstappen is not in prime position to exploit Hamilton's fate, finishing FP2 in a disappointing P5 after struggling with balance issues.
Even in the opening practice session he was four-tenths shy of his title rival despite ending up P2.
So, a crucial evening lays ahead for Red Bull and Verstappen to uncover some extra performance.
Check out all the latest Max Verstappen merchandise via the official Formula 1 store
"We tried a few things compared to FP1, but also FP1 wasn't that great. So we're still looking around a bit [for] what to do," Verstappen told reporters after FP2.
"Of course, it's a bit different here. We don't have a lot of data from here with these kind of cars, so it seems like we have a bit of an evening ahead to try and make it a bit better, because today wasn't the best of days.
"It's a super nice track now with normal conditions, so we're just looking forward to the weekend, to driving."
Verstappen made it clear though that he and Red Bull must improve heading into Saturday, otherwise qualifying could be a struggle.
Asked what the optimum is for Saturday, Verstappen replied: "I don't know yet, hopefully of course it will improve, otherwise it's not looking too good. But we'll see what we can do overnight.
"We have to focus on ourselves and today wasn't good, so we'll work on that."
Sergio Perez actually found himself being the lead Red Bull at the conclusion of Friday practice in P4, with the amount of grip out on track surprising the Mexican racer.
That being said, the inconsistency of said grip means it is not always a pleasant surprise.
"It did surprise us the amount of grip," he admitted.
"It's more like a standard track out there, but it's still very challenging because it's not consistent the grip, sometimes some of the entries to the corner you have less grip than on the exits, so it's pretty difficult as a driver to adjust in that regard.
"Overall a pretty challenging Friday, Mercedes look strong, but overnight hopefully we are able to chip away a couple of tenths and be in the mix for tomorrow."
Sergio Perez looking to turn 2021 season around
Sergio Perez isn't focusing on 2022 yet and is determined to turn his 2021 season around.