Verstappen holds constructive talks with Netflix producers
Max Verstappen has said he and Drive to Survive producers have come to a "good understanding", and fans can expect to see a bit more of him in the next instalment of episodes.
The World Champion refused to take part in last year's series through his belief that the show had been edited in such a way to fake rivalries between certain drivers, and felt the show was "ruined after season one" as a result.
The access-all-areas docuseries has been widely credited with helping the sport's rise in America in particular, with three races set to take place Stateside next season and record audiences tuning in on TV, and attending race weekends.
Because of that increased exposure in America and worldwide, Verstappen said he did not want to see himself or other drivers painted in a false or more negative light.
Appearing alongside Red Bull team-mate Sergio Perez on the Pardon My Take podcast, the Mexican joked when Drive to Survive was brought up that Verstappen 'loved' the show, and after poking fun at his non-involvement last year, the reigning champion revealed that he has spoken to Netflix and is likely to be seen more in the fifth series of the show.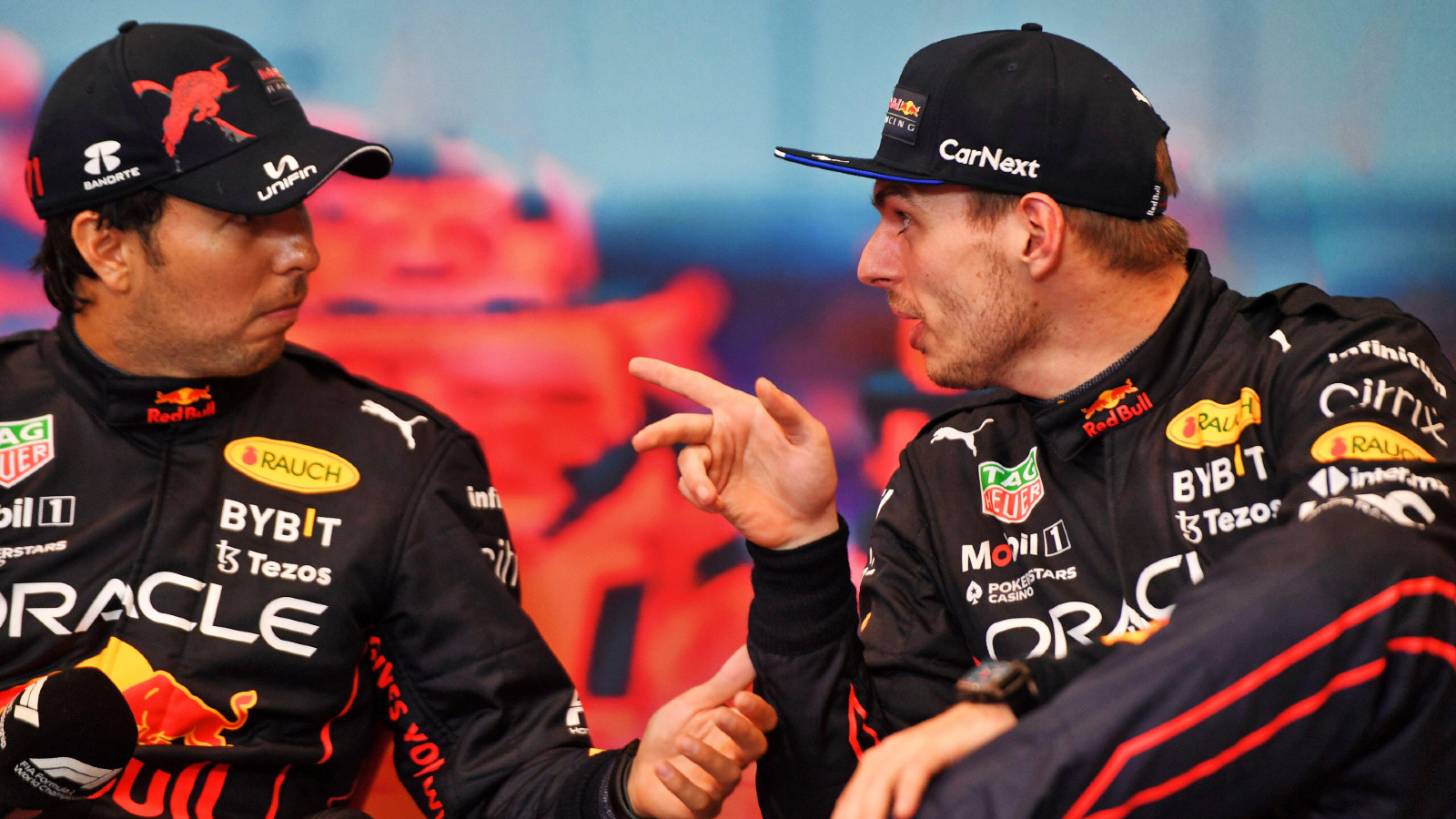 "I'm not going to be too negative about it now," Verstappen said. "Because I mean, in the meantime, of course, I've talked to the people who are in charge, and who are running the show.
"So I think we actually came to a good understanding for the future, but up until now, that's why of course last year, I was not really involved.
"I think there were a few things where I was not really happy with and especially, you know, faking rivalries between drivers that for me, is a tough one because of course, that one it was [shown] in America, but also, I think sometimes they portray a few drivers differently to how they actually are.
"And then of course, the people who are new to F1 think 'oh, this guy is a bit of a d*ck' or whatever, right, which in real life he's not.
"But having said that, like I just said before, I think for the future, we came to a good understanding of how we can work together. So yeah, I'm sure in the next one, you will see a little bit more of me."
The next series of Drive to Survive is due to be released in early 2023, prior to the beginning of the new Formula 1 season.
Torquing Point: Verstappen, Red Bull can capitalise on busy schedule
Max Verstappen and his Red Bull team have built a strong lead in both the Drivers' and Constructors' Championships. With how strong they are looking at the moment, Henry and Sam reckon they could add to their leads throughout a packed July.