Verstappen clear: 'I do not get intimidated'
The pressure is on for Max Verstappen, but intimidation is a feeling which the Dutchman made clear he never encounters.
Verstappen was riding a wave of momentum at Red Bull, with three consecutive wins helping him to a 32-point lead in the Drivers' Championship prior to the British Grand Prix.
By topping the first-ever staging of sprint qualifying at Silverstone, he had actually extended his buffer over Lewis Hamilton to 33 points, but Verstappen's fortunes took a drastic change for the worse come the main race.
On the opening lap Verstappen dueled with title rival Hamilton as the pair fought frantically to emerge in P1, but that ended in contact at Copse where Verstappen was sent crashing heavily into the barriers.
Hamilton went on to win the race, and in the process close to within eight points of Verstappen in the Drivers' standings.
Heading into Hungary then the pressure is very much on, but intimidation plays no part in Verstappen's mindset, who refrained from making any predictions for how this season will ultimately play out.
"I don't get intimidated," he told the Daily Mail.
"I don't pay any attention to mind games. These things don't bother me. I just focus on the track in the best way possible. Anything beyond that is not relevant to me.
"But I don't want to make any predictions about the season. It is difficult to call. So many things come into it."
As for his relationship with Hamilton, Verstappen said: "There's mutual respect. It's just that we live different lives, so that limits how much we could meet away from the track anyway."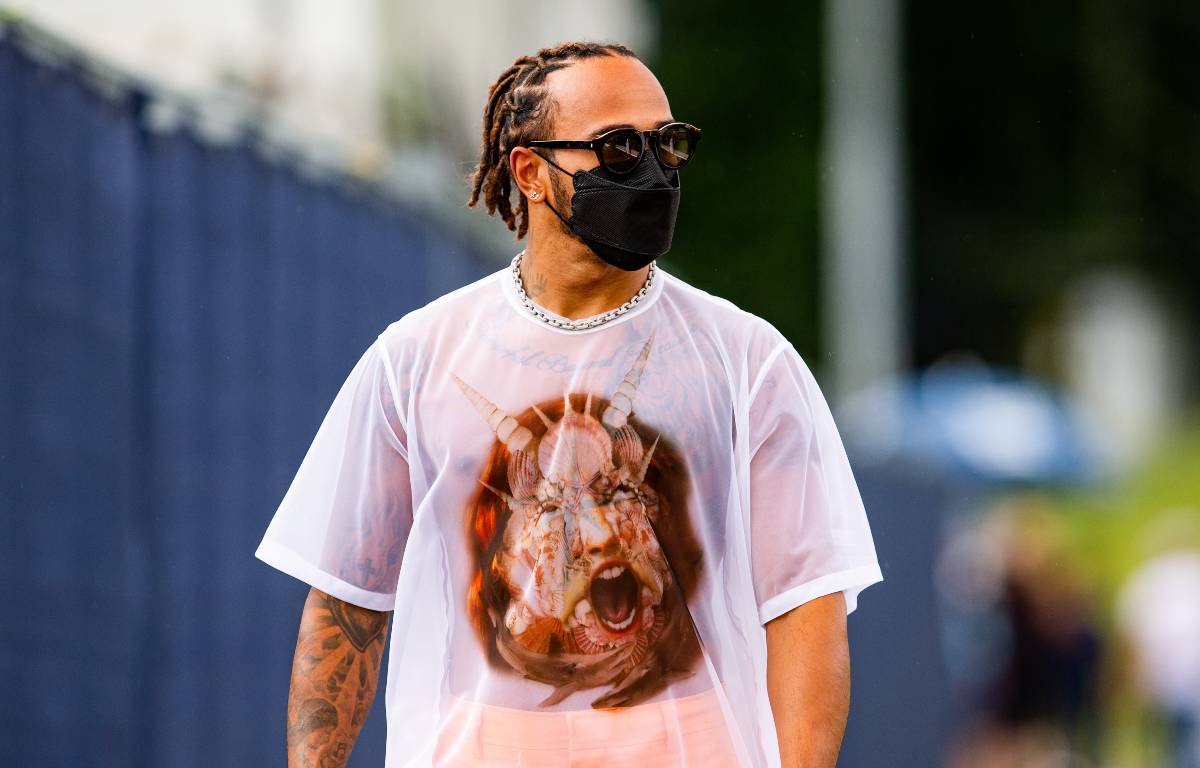 Check all the latest 2021 teamwear via the official Formula 1 store
Indeed, Hamilton is often seen arriving to a race track with the latest designer clothing, a person who enjoys the worlds of fashion, music and someone who rarely shies away from celebrity events.
Verstappen though, is completely at the opposite end of that spectrum.
"I wouldn't hang out with celebs just for my profile," he said.
"With some well-known people you can strike a good connection and build up a friendship, but I would only meet those I think are friends.
"I won't call them mates when they are not mates, but just famous people. I want to spend time with family and real friends.
"I don't spend too much time checking my Twitter or Instagram accounts to see how many followers I have, or worry about how many 'likes' my posts get. I am not interested in that.
"If I am in Holland, which is not often, I mostly stay in the house, again with family and friends."
This is the first season where Verstappen has been able to truly contend for the title, and going up against seven-time World Champion Hamilton really is a baptism by fire.
But it is all about self-belief, and this is the advice which Verstappen would give to a driver who is new to Formula 1.
"Be yourself," he replied when asked for his words of wisdom to an F1 rookie.
"You have to believe you are the best driver out there. You have to think every driver out there is slower. But never that you are good enough."