Verstappen: 'If he is smart, Latifi will turn phone off'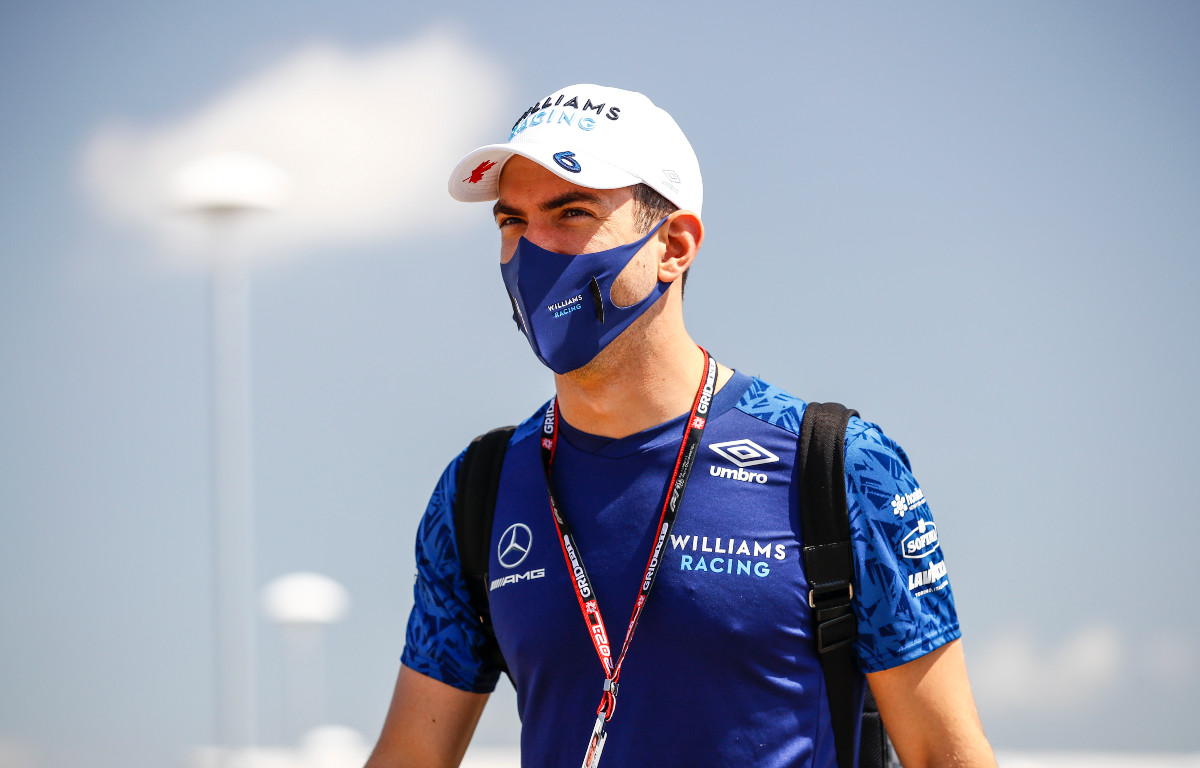 Max Verstappen has recommended that Nicholas Latifi turn his phone off after the Canadian's crash led to the Dutchman winning the title.
At the final round of the season in Abu Dhabi, it looked like Lewis Hamilton would claim his eighth World Championship with the Mercedes man leading for the vast majority of the race and holding a comfortable lead nearing its end.
However, everything changed when Latifi crashed with a Safety Car being brought out, allowing Verstappen to put on fresh tyres and start the final lap right behind his rival.
The Red Bull driver went on to take the lead and win the title, with team principal Christian Horner promising the Williams driver a lifetime supply of the energy drink for the role he inadvertently played in the outcome.
Not everybody was so friendly with him though with the driver receiving a huge amount of abuse on social media from people who blamed him for Hamilton not prevailing.
Discussing the matter, Verstappen recommends that Latifi turns off his phone over the winter break and tries to enjoy his time off.
"If he is smart, he will turn off his phone and ignore it," the Dutchman told De Telegraaf newspaper.
"I just hope Nicholas can enjoy his holiday and come back stronger next year."
Max, meet your World Championship trophy 🤝.#F1 #FIAPrizeGiving pic.twitter.com/BccQLOOCO9

— PlanetF1 (@Planet_F1) December 16, 2021
At the age of 24, Verstappen is the fourth-youngest ever World Champion, and many think he can now kick on and challenge the record tally held by Hamilton and Michael Schumacher.
He doesn't see that as his main target though, saying that any more titles that come his way are a bonus.
"Becoming world champion is my life goal achieved," he said at the FIA Gala.
"Everything that comes next is a bonus. Of course, I am going to keep pushing and I'm going to be in F1 for a few more years yet.
"While it's nice to be called world champion, I think more about the long journey and all the hours I have spent working with my Dad to be here. It's been a long and tough season and I feel amazing to have finally achieved my goal. I hope I can do this many more times."
The Dutchman also paid tribute to his rival, saying they respect one another a lot.
"It's been an incredible battle with Lewis, one of the greatest drivers ever in Formula 1," he added.
"We really pushed each other. At the end of the day, we can look each other in the eyes and respect each other which is really important."
Early contract extension for Verstappen?
Red Bull are looking to give Max Verstappen an early contract extension.