Dutch GP stewards reach verdict on Max Verstappen/Nico Hulkenberg blocking incident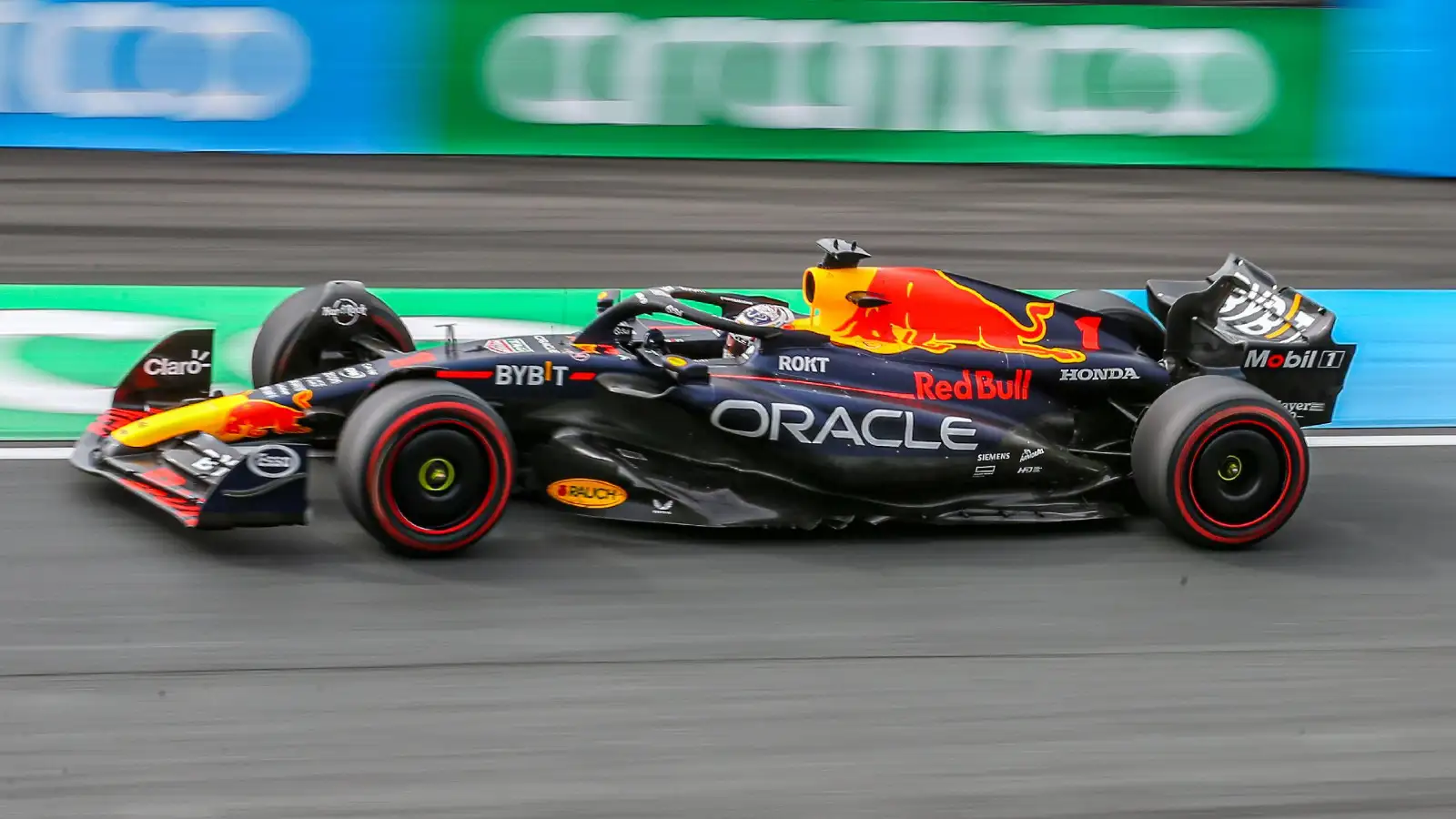 Max Verstappen and Nico Hulkenberg were both called before the race stewards in Zandvoort, following an incident in second practice for the Dutch GP.
The two drivers were instructed to report to the stewards following the second practice session at the Zandvoort circuit, due to an incident between the pair during the session.
Hulkenberg had been ahead of Verstappen on track as the Dutch driver was on a fast lap, but Verstappen had to slam on the brakes hard to avoid hitting the German driver on the approach to Turn 13.
Stewards summon Nico Hulkenberg and Max Verstappen
With Verstappen's lap ruined, Hulkenberg then embarked on his flying lap – seemingly unaware of just how close the reigning World Champion had been to clouting into the back of his car.
The stewards then issued a summons to both drivers, for an "Alleged breach of Article 37.5 of the FIA Formula One Sporting Regulations – Car 27 unnecessarily impeding Car 1 in Turn 13 at 16:05."
After FP2, the stewards reached their verdict, and decided to take no further action on the incident.
"The Stewards heard from the driver of Car 27 (Nico Hulkenberg), the driver of Car 1 (Max Verstappen), team representatives and reviewed video, telemetry, and in-car video evidence," read the verdict.
"The drivers agreed that Hulkenberg was affected by the cars in front of him and slowed, thereby impeding Verstappen.
"However, as this was FP2, the drivers agreed that it did not rise to the standard of "Unnecessarily Impeding".
"Further, as the closing speeds at this location are significant, the incident looked more dramatic than what it was, but the drivers agreed that it was not particularly dangerous."
Friday had been tricky throughout for Hulkenberg, with the German driver sliding off the track during FP1 to bring out the red flags himself as he damaged his new-specification front wing following his incident.
Read Next: Oscar Piastri crash triggers all-Aussie red flag in Dutch GP practice