Max: Was 'easier' for Rosberg to beat Hamilton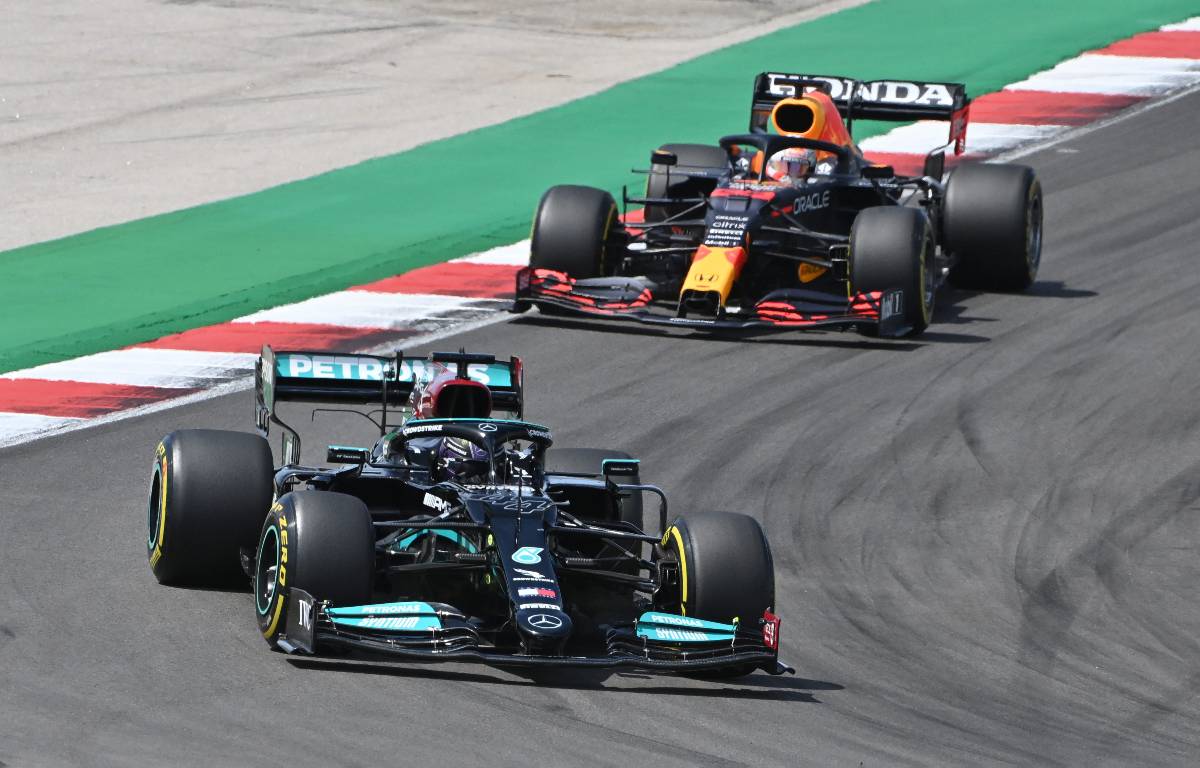 Max Verstappen believes he faces a tougher job than Nico Rosberg had to dethrone Lewis Hamilton as World Champion.
The Dutchman thinks it was easier to achieve for Rosberg because he had the same Mercedes car as his team-mate and rival.
Since Hamilton ended Sebastian Vettel's four-year run as World Champion in 2014, only Rosberg two years later has been able to take the Drivers' crown away from the Briton.
But now the 36-year-old is experiencing potentially his biggest threat since Rosberg retired straight after that 2016 title triumph, in the shape of Red Bull racer Verstappen.
We say 'potentially' because going into the British Grand Prix there would have been no question about it as Verstappen held a 33-point lead as the cars lined up on the grid at Silverstone.
However, two races later, the tables have turned very much in Hamilton's favour as he is now eight points in front, courtesy of 1-2 finishes in Britain and Hungary whereas Verstappen recorded a DNF – following a collision between the duo at Copse corner – and a P9.
Asked in an interview with Bild whether there were any lessons he could take from Rosberg's successful title challenge five years ago, Verstappen said: "Not really. They were in the same car, so it's easier to beat your team-mate.
"We have different cars, so it's something different.
"I think you can only judge the real driver performance for yourself if you are sitting next to someone in the same car [being team-mates]."
Torquing Point - Mercedes and Red Bull fight for title
Finley Crebolder and Charlotte Lines from Planet F1's Torquing Point podcast discuss the fight for the Constructors Championship as just 12 points separate Mercedes and Red Bull going into the summer break.
With Rosberg having stepped away from F1 competition at the peak of his rivalry with Hamilton, the arrival of Verstappen as a major challenger has given the sport what could become another of its great head-to-head tussles.
Asked whether it could rank up there with Alain Prost v Ayrton Senna and Nigel Mansell v Nelson Piquet, Verstappen said: "For me, Senna vs Prost sounds best.
"But seriously, I don't think about it too much. I don't really see this rivalry with Lewis Hamilton that way either.
"I just focus on myself and on the team. That's when we have the best chance."
On the intense battle against Mercedes, the 23-year-old added: "They have been very dominant in recent years. It's nice that this year we have the opportunity to race at a higher level.
"That makes it not as boring in the championship as it has been in the last few years."