Max: No difference in hunter or hunted
Despite going into a race that had more meaning than any other in his career, the 2021 Abu Dhabi finale, Max Verstappen insisted throughout the build up that he'd race as he always does.
He did just that, taking the race win and the World title with a last-lap-of-the-championship pass on Lewis Hamilton.
It was one in which the Red Bull driver saw the gap and went for it, making his move as early as Turn 5 on the final lap, and then doing all he could to keep Hamilton, who briefly tried to fight back, behind him.
"It was tense – but at the same time I really was trying to enjoy myself – because how often do you have the opportunity to fight for a title?" he recalled to F1.com.
"In the lead-up to the race, I was doing the normal things because you shouldn't alter how you behave. If you're always trying to do your best every weekend, then why would you change that for a title decider?
"But, on the Sunday, you're a bit more nervous than normal."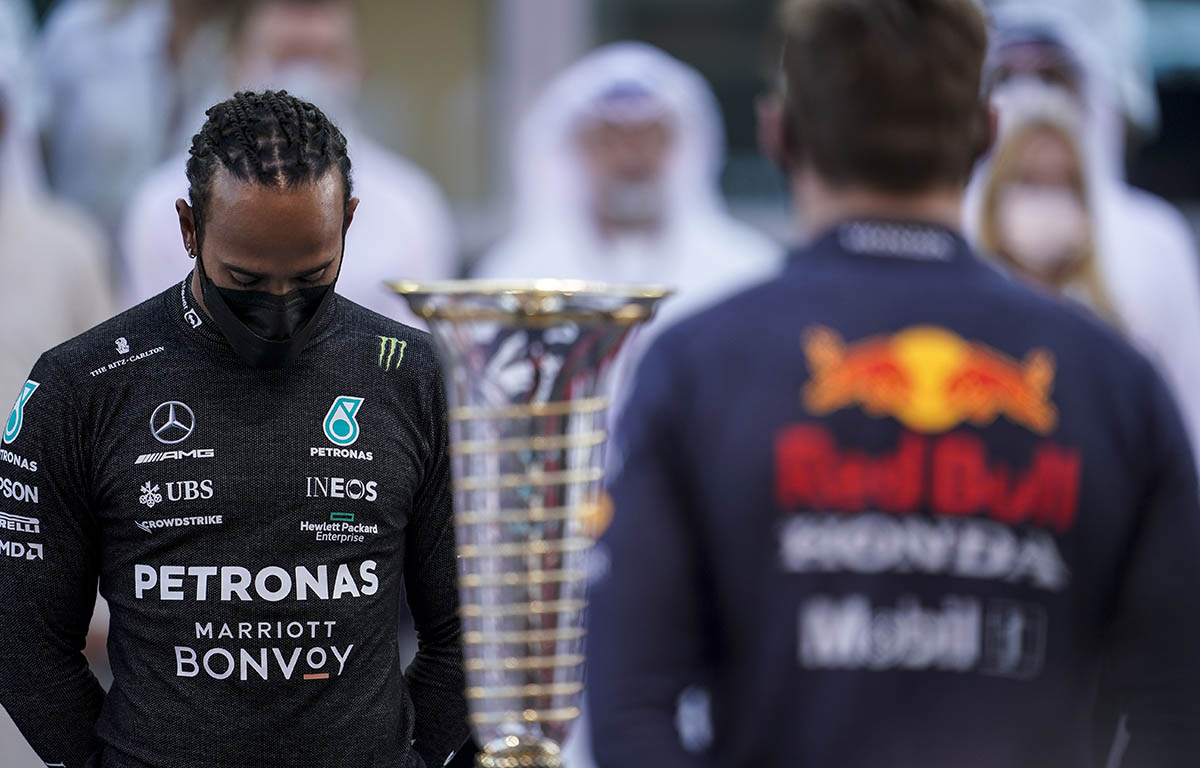 That move handed the Dutchman his first World title, one that almost felt a long-time coming.
Winning the 2016 Spanish Grand Prix on his debut as a Red Bull driver, a Max Verstappen title always felt inevitable. It took him five full seasons with the senior team to secure that, seven in total in Formula 1.
"It's always difficult to put a year on it!" he said. "I never really thought about it too much.
"I mean, you need to have the opportunities, right? To drive for the right team or have the fastest car or at least have a car that is capable of winning races.
"I think we finally had that last year, and you could clearly see straight away, as a team we were really in the fight.
"It took seven years; sometimes it can take four, five, one, never! You don't really know. But we managed to win and I'm happy with that."
Verstappen with the number '1' on his RB18 heads into this new season as the driver to beat.
It is the first time in his Formula 1 career that he has been the hunted, not the hunter.
"It really doesn't matter," he says. "Every year I go into my season trying to beat everybody else.
"It's the same this year. You can't really influence these things as you're dependent on the car.
"If it's slow, you're not going to be beating anyone – except maybe your team-mate. The rest you can't really know, until you know… y'know?"
PlanetF1 Verdict
Max says hunter or hunted 'really doesn't matter'
Max Verstappen says that it really doesn't matter to him that he is going to be the hunted this season.