Max: No room for error on really fast Jeddah track
Max Verstappen admits there is "no room for error" as Formula 1 heads to the "really fast" Jeddah circuit, the penultimate round in his title chase.
With nine wins on the board and an eight-point lead in the Drivers' Championship, Verstappen is possibly one win away from a first World title.
That, of course, depends on what his rival Lewis Hamilton does.
Should the Red Bull driver win in Saudi Arabia and Hamilton is P7 or lower, the Drivers' Championship trophy will be heading to Milton Keynes for the first time since 2013.
However, even if something goes horribly wrong this Sunday and Verstappen doesn't score a single point, he'll have another bite at the cherry at the season finale in Abu Dhabi.
"I'm feeling calm," he told his official website.
"I know that I will always try to do the best that I can and we'll just find out where we are going to end up.
"Nothing has been decided yet and we are all up for the challenge. There's still a lot of racing left to do and we are going to give it our all that's for sure.
"It's going to be an exciting end to the season."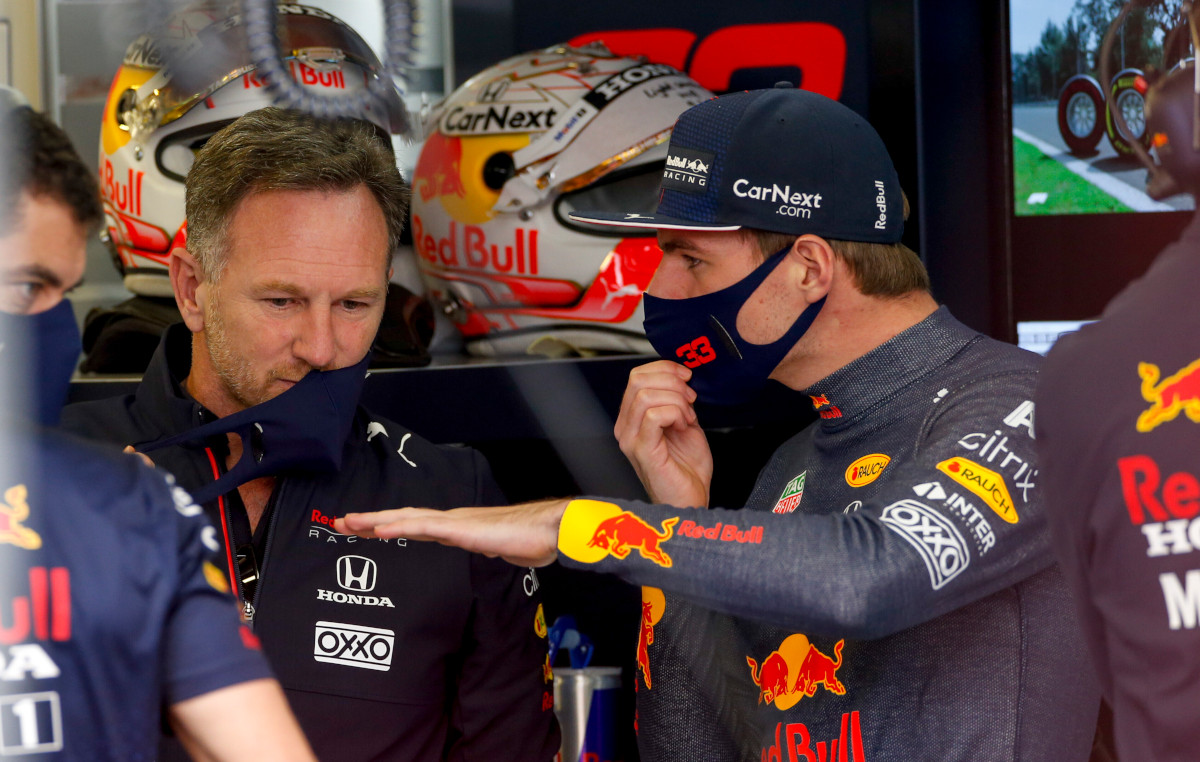 This weekend's Saudi Arabian Grand Prix marks the second new race in a row, Formula 1 visiting Qatar last time out.
Verstappen was P2 at the Losail circuit, recovering from a grid penalty that saw him line up in seventh place.
But with Hamilton winning, it meant for the second race in succession the Mercedes driver ate into Verstappen's lead in the standings.
"It wasn't too bad and it wasn't too good!" Verstappen said of Qatar.
"I was positively surprised by the overtaking possibilities there, the start was good and necessary of course after the penalty.
"We still lacked quite a bit of pace compared to Mercedes so we'll see how we get on this weekend.
"The track in Qatar was definitely one of my favourites, it was a lot of fun to drive."
Looking ahead to the next new venue, the Jeddah Corniche Circuit, which is predicted to be the second fastest track on the calendar, the 24-year-old says he is up for the challenge.
"I've driven the track on the simulator and it seems like a really fast track," he said, "so there's no room for error.
"Of course, there will always be a bit of guess work as we haven't driven on the track there yet. It's going to be interesting and I'm looking forward to the challenge.
"It's been fun to go to different tracks again this year."
How Verstappen can win the title in Saudi Arabia
Max Verstappen could win the title in Saudi Arabia.