Max Verstappen: Letting Sergio Perez through wouldn't have been 'nicest way' to finish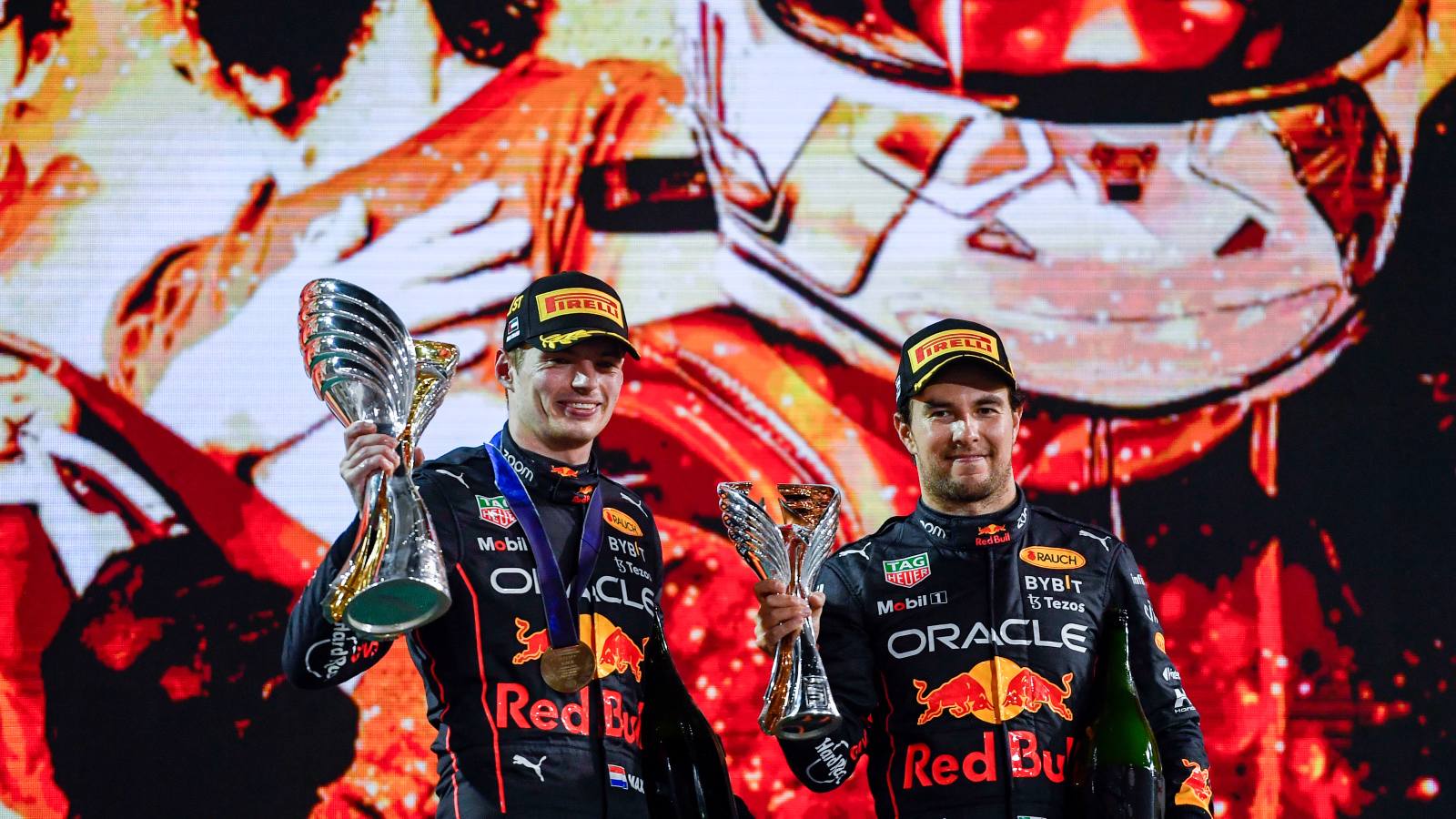 Max Verstappen confirmed he was not told to slow down for Sergio Perez and that if he had been, it would not have been the "nicest way" to end the season.
While it was mission accomplished for Verstappen with his 15th win of the season, the same can not be said of his team-mate Perez who lost out on P2 to Charles Leclerc.
It meant that it was the Ferrari man who followed Verstappen behind in the Drivers' Championship but it was put to the Dutchman that he could have done more to help his team-mate.
Early on in the race, Verstappen remained within a second of Perez allowing the Mexican to use DRS and move clear of Leclerc.
But as the race progressed, Perez actually asked the team to tell his team-mate to hurry up as he was losing time in his dirty air.
Once Perez had pitted for a second time and Leclerc had gained track position, it was then speculated whether Verstappen would slow down to try and halt Leclerc's progress – but the two-time World Champion instead focused on his tyre management.
During the post-race press conference, Verstappen was asked if he had been told by Red Bull to help Perez but said there was no orders and that it would not have been the "nicest way" to end the season.
"No, there was not [a team order]," Verstappen told the media including PlanetF1. "But also that is quite a tricky call to make.
"You can possibly block but I mean, is that fair racing? I think [that is] not the nicest way going out of the championship, out of the season you know?
"It looked like that Checo was catching him enough to try and actually get a movement and he lost quite a bit of time with that bit of a fuss between Pierre [Gasly] and Alex [Albon]. I was watching on the screen."
Verstappen admitted that the team possibly could have done more but also suggested that these kind of calls are easy to make after the event.
"In hindsight, probably, as a team, we could have pushed a bit more on that on that middle stint for Checo but that's always easy to say afterwards.
"At the time, we thought that we had to be a little bit careful on the tyres but again, we've had a lot of great weekends but even in great weekends [there is] always things that you can learn."
Read more: Max Verstappen wary of 2023 battle: 15-win season 'will be very hard to replicate'