Max: Hamilton deserves credit for his success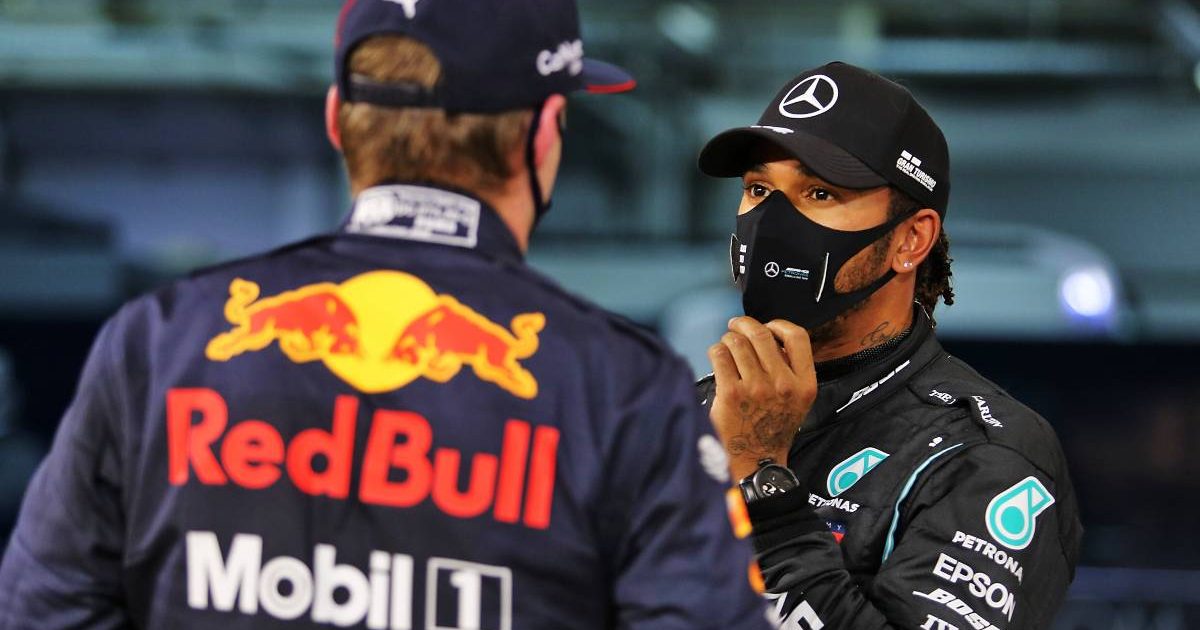 Max Verstappen rates Lewis Hamilton as "one of the best ever" in F1 but that doesn't mean he's looking to copy the Mercedes driver.
If this season's first race, the Bahrain Grand Prix, is anything to go by, Formula 1 fans are in for a thrilling battle between Verstappen and Hamilton for race wins, and maybe even the World title.
While Verstappen took pole position at the Sakhir circuit, 0.3s up over Hamilton, it was the Brit who claimed the victory by a mere 0.7s.
It showed a glimpse of what F1 at its best can offer, however, at the end of the day, it was strategy from Mercedes, nerves of steel from Hamilton, and a mistake from Verstappen that decided the win.
With Hamilton emerging victorious in a race many expected Verstappen to dominate, one could say that there is no one better for the Red Bull driver to copy that Hamilton.
He, however, says that's not his style.
"I don't look at it like that," Verstappen told Autosport.
"I first look at what I could have done better or different – [after] every single race.
"And then… I do watch other people and review stuff, but I am not someone who copies. I'm myself.
"Because if you copy stuff from others, you're always going to be behind first of all – because you're not innovating and becoming better than them.
"Of course you can just look at it, you can observe it. But at the end of the day, I'm myself and I think that works the best for me – to be myself."
Check out all the latest Max Verstappen merchandise via the official Formula 1 store
Formula 1 is back with a bang as reigning champion Lewis Hamilton held off Max Verstappen to win a breathless season opening #BahrainGP by just 🤏🏼 0.7 seconds. pic.twitter.com/uiWneYRoCs

— All Baller Zone (@AllBallerZone) March 28, 2021
The 10-grand prix winner rates Hamilton as "one of the best" to have ever raced in Formula 1.
This season the Mercedes driver is chasing an eighth World title, a new record for Formula 1. He already holds the record for most pole positions and most wins, to name just a few.
Asked to name who he thinks is the best driver on the grid, aside from himself, Verstappen replied: "Man, you know it's super hard, but of course you have to give credit to Lewis.
"[For] the way he has dealt with all the years, to always come back and be honoured and win that amount of races and championships. You definitely cannot go around Lewis.
"But, of course, there are still a lot of other people in Formula 1, I think who are very good, very strong, and would have been very good in that car as well.
"But still, of course, the way Lewis has won and also sometimes in tricky races – like last year in Turkey, to win that race, I think he did very well.
"Yeah, definitely he is one of the best ever in Formula 1."
Follow us on Twitter @Planet_F1 and like our Facebook page.